In-depth: Expert says Israel's shift to extreme right could determine who Lebanon choses as next president, with Hezbollah arguing for someone who will support the terror group and secure its presence and weapons
The Lebanese terror group Hezbollah has announced the enlistment of more than 9,000 new recruits, which regional experts describe as a response to Israel's new right-wing government.
Meanwhile, Hezbollah Secretary General Hassan Nasrallah also met with Iranian Foreign Minister Hossein Amir-Abdollahian earlier this month to discuss "emerging threats" from Israel's new cabinet.
Lebanon and Israel signed a historic maritime agreement in October that may be at risk if the relationship between the two countries breaks down.
Israel's new government, led by veteran Prime Minister Binyamin Netanyahu, has the potential to destabilize the region – but the development may end up benefiting Hezbollah nonetheless.
"This Israeli government empowers Hezbollah by giving it a narrative and a populist approach in their 'resistance against the Zionist enemy' goal," Laury Haytayan, a Lebanese oil and gas policy expert said.
"Since it is a very right-wing government, with very problematic figures as ministers that are unpredictable on how far they can go, it can end up giving more credibility to Hezbollah," Haytayan said.
Hezbollah has indeed made political use of extremist acts perpetrated by figures in the new government. When National Security Minister Itamar Ben-Gvir at the beginning of the month visited the Temple Mount, a site holy to Jews as well as Muslims that has been a source of perpetual conflict in the region, Nasrallah responded with a televised speech. "The new Israeli cabinet is a government of corrupt people, criminals, and extremists," he said.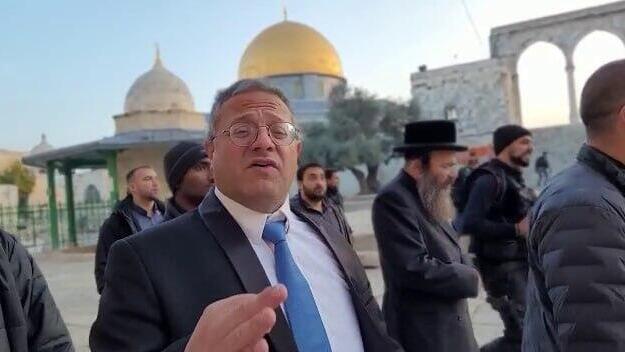 Nasrallah warned that any "harm against al-Aqsa might blow up the entire region," referring to the mosque on the Temple Mount which is one of the holiest sites in Islam, and called on the international community to "rein in those crazy officials in Israel."
According to Nasrallah's announcement earlier this month, Hezbollah's 9,000 new recruits bring the total number of dedicated fighters to at least 100,000, in addition to 100,000 militiamen who can be mobilized in case of armed conflict.
The right-wing Israeli government helps provide legitimacy to Hezbollah as an institution, Haytayan explained. "Hezbollah is very happy to have a right-wing government in Israel so that it helps maintain the tools of antagonism and can be used internally to justify that their weapons are still needed," she said.
Many in Lebanon are concerned that the new Israeli government will endanger the maritime deal signed between Israel and Lebanon in October. The deal was signed despite the two countries technically being at war with one another.
Netanyahu, who at the time was the leader of the opposition, vowed to "neutralize" the pact were he to become prime minister. The agreement defined a maritime border and set terms for each country to take advantage of the area's natural gas, specifically in the long-disputed Qana and Karish gas fields.
"In principle, the new government should not break the maritime border deal which has brought immediate benefits to Israel," said Sibylle Rizk, president of the Executive Board of the Lebanese Oil and Gas Initiative, an independent nongovernmental organization based in Beirut.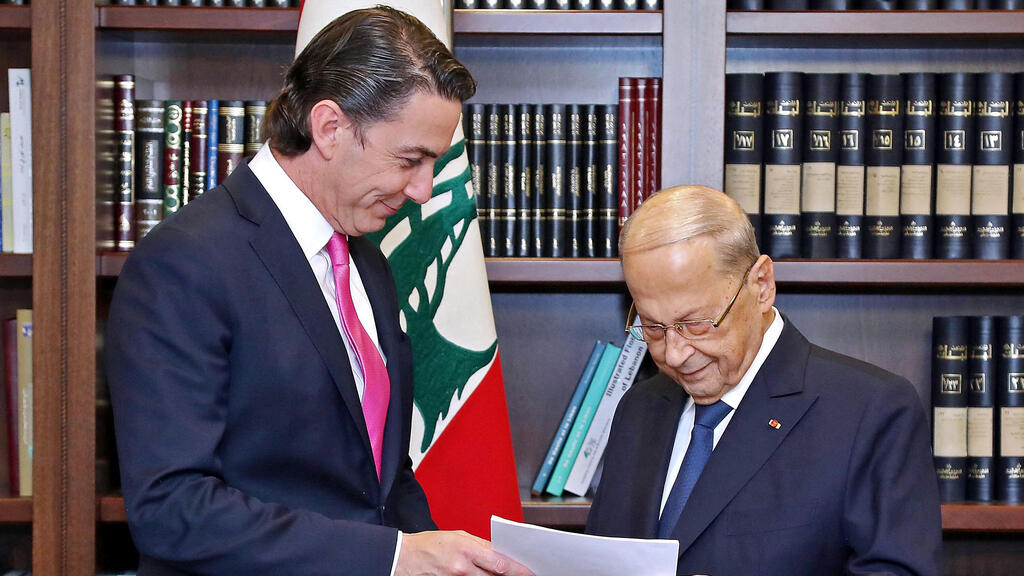 "The security arrangement has allowed production to start in the Karish field where important investments had already been made, and which was under the potential threat of Hezbollah. Israel has obtained a major gain with this agreement," Rizk said.
Haytayan, too, believes that it seems unlikely that Netanyahu will follow through on his promise to renege on the deal. "If we look at the details of the agreement, it's to the benefit of Israel," she said.
Although threatening to pull out of the deal may have been a useful political move, there is no "strategic reason to do that, especially if that would bring uncertainties back to the country and to the region," Haytayan explained.
Given the current political deadlock in Lebanon, the new Israeli government may end up significantly influencing the direction of the country. Lebanon has spent over two months without a president as the parliament has continued to fail to choose a new head of state.
According to Haytayan, the shift rightward in Israeli politics "could have an indirect impact on who they would choose to be president in Lebanon. Hezbollah would argue that since there's this threat from the Israeli government, they need to have a president that will back up the Lebanese militia and secure its presence and weapons."
In the wider region, Hezbollah's importance remains clear. During his last meeting with Nasrallah in Beirut two weeks ago, the Iranian foreign minister insisted on the importance of Hezbollah's role in preserving regional stability. "We consider the security of Lebanon as the security of Iran and the region," Amir-Abdollahian said at a joint press conference with his Lebanese counterpart Abdallah Bou Habib.
"The Islamic Republic of Iran will continue to support the Islamic resistance in Lebanon and Palestine," he said.
In that meeting, Nasrallah noted that the Lebanese army had intercepted an Israeli drone that had "violated Lebanese airspace." According to experts, there is a low risk of military escalation between the two countries.
As reported by Ynetnews