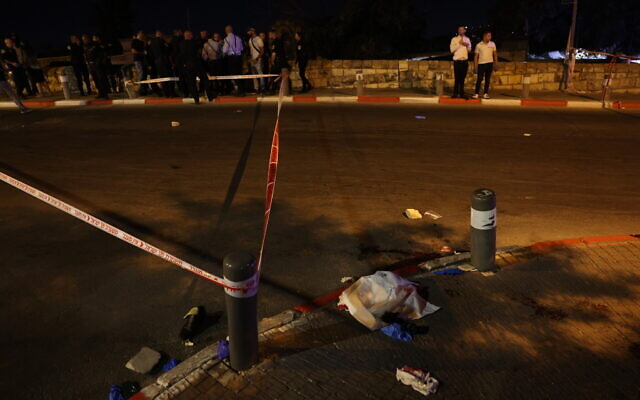 JERUSALEM (AP/VINnews) — A gunman opened fire at a bus near Jerusalem's Old City early Sunday, wounding eight Israelis in a suspected Palestinian attack that came a week after violence flared up between Israel and militants in Gaza, police and medics said.
Two of the victims were in serious condition, according to Israeli hospitals treating them. The shooting occurred as the bus waited in a parking lot near the Western Wall, which is considered the holiest site where Jews can pray.
Israeli police said forces were dispatched to the scene to begin investigations. Israeli security forces also pushed into the nearby Palestinian neighborhood of Silwan pursuing the suspected attacker.
The attack in Jerusalem followed a tense week between Israel and Palestinians in Gaza and the West Bank.
One of the victims is a pregnant woman in her 30s who was shot in the stomach and is currently undergoing surgery at Shaare Zedek Medical Center, Ynet reported.
According to the report, four of the injured are Satmar hasidim from the United States.
As reported by VINnews