JERUSALEM — The Shin Bet and Jerusalem Police revealed Tuesday that they had uncovered a terror cell led by Hamas operatives, residents of East Jerusalem with Israeli ID, at the beginning of April. The cell intended to perpetrate terror attacks on Israeli targets in different manners and using different terror squads.
The group intended to perform shooting attacks at central locations and to target public figures including MK Itamar Ben-Gvir. The group also intended to kidnap a soldier and to perform attacks against the light rail system in Jerusalem.
One of the squads had already purchased a drone which they could use to attack trains on Jerusalem's light rail tracks.
Equipment seized from the terrorists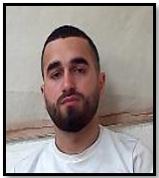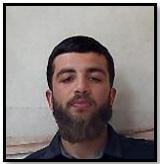 2 members of terror cell
In the meantime Ben-Gvir's security protection has been raised to the highest level and he is being guarded at the same level as the Defense Minister, with a bulletproof car and armed 24-hour surveillance around him.
The Shin Bet investigation revealed that the cells were led by Rashid Rashek, a Hamas activist from the Old City of Jerusalem, who intended together with Mantzour Tzafdi, a Hamas operative from Abu Tor to perpetrate a shooting attack or suicide attack in Jerusalem.
The cell intended to hide in Hevron or Jenin after the attacks.
Rashek established a network of activists in Jerusalem whose goal was to instigate riots in East Jerusalem and Temple Mount during Ramadan in order to destabilize the region. The activists transferred large amounts of fireworks and Hamas symbols to East Jerusalem neighborhoods to promote riots and unrest during the Ramadan month.
Police confiscated the drone as well as a camera to be used to photograph hostages, cash sums and Hamas equipment.
The terrorists have been indicted by the Jerusalem District prosecutor on serious charges.
As reported by Vos Iz Neias