JERUSALEM — BDE: An Israeli Jewish man was shot dead Monday near Kyiv the capital of the Ukraine. The man is the first known Israeli casualty of the war in the Ukraine.
The Israeli was identified as 42-year-old Roman Brodsky, a DJ who lived and worked in the Ukraine in the last few years. Brodsky was in a convoy of cars making its way out of Kyiv towards the Moldovan border when he was accidentally shot and killed at a checkpoint by Ukrainian militia who suspected him of being a Russian military operative. Ukrainians have claimed that hundreds of operatives have infiltrated Kyiv in an attempt to assassinate Ukrainian leaders.
The Israeli foreign ministry has officially updated that an Israeli civilian was killed in the Ukraine while travelling in a convoy bound for Moldova, where he was supposed to board a flight to Israel. The director of the ministry's office for Israelis abroad notified his wife, who is in the Ukraine together with his 2 children aged 6 and 3. The wife and children are in a safe place at present.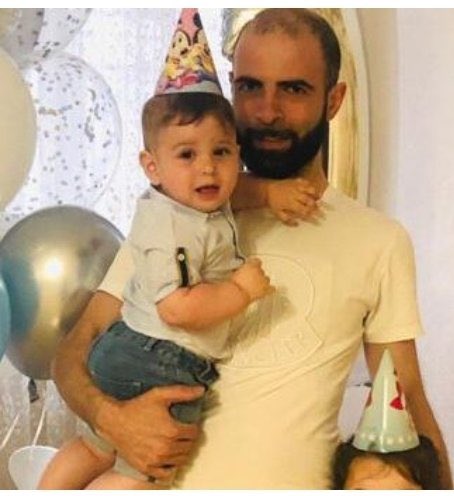 The ministry also informed the man's parents who live in Israel of the sad news. The ministry expressed its condolences to the family in its painful hour and will help the family in every way possible. The ministry is trying to assist in bringing Roman's body to burial in Israel and is checking whether this is currently possible. The ministry stressed that no other incidents of shooting at Israelis leaving Ukraine had been reported.
After Roman's mother received the tragic news, she suffered from shortness of breath and weakness and was taken to Barzilai Hospital in Ashkelon. A medical official said that she "hasn't yet comprehended the terrible news and is being accompanied by a social worker." Doctors left her in the hospital for medical supervision.
Prime Minister Naftali Bennett said that  "I was saddened to receive the bitter news about the death of Roman Brodsky, an Israeli citizen, in Ukraine.
"On behalf of all citizens of Israel, I want to send my condolences to his wife, children and family in Israel and in Ukraine. We are continuing to do everything to help Israelis return home."
As reported by Vos Iz Neias