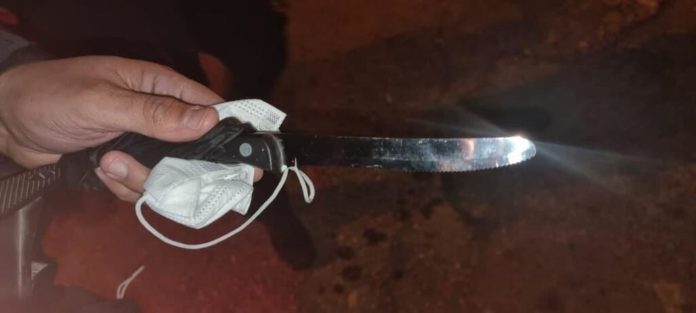 JERUSALEM — A Jerusalem Arab attempted Sunday evening to stab two Breslav chasidim at the East Jerusalem bus station near Damascus Gate. The two were unhurt and the Arab youth escaped from the scene.
Large police forces searched the area for the terrorist. A short while later the youth, a 20-year-old Arab from the village of Anata near Jerusalem was arrested on suspicion of perpetrating the attack. The knife used in the attack, which the Arab had thrown away while escaping, was also located.
The two chasidim showed policemen where the attack had taken place and the police took documentation from surveillance cameras situated in the area. Jerusalem Regional commander Doron Turjeman arrived at the scene and coordinated with local police officers. Turjeman designated the central division of the Jerusalem district to undertake the investigation of the attack.
As reported by Vos Iz Neias