Opinion: PM enjoys more adoration than any of his predecessors, including state founder David Ben Gurion; now his sights are set on stealing voters from fellow right-wing parties, including that of former ally and Yamina leader Naftali Bennett
The Israeli right wing has one component that is not present in any other political camp: It is the sole domain of Prime Minister Benjamin Netanyahu.
He is politician who leaves no one indifferent. He is either adored or hated but always evokes strong emotions.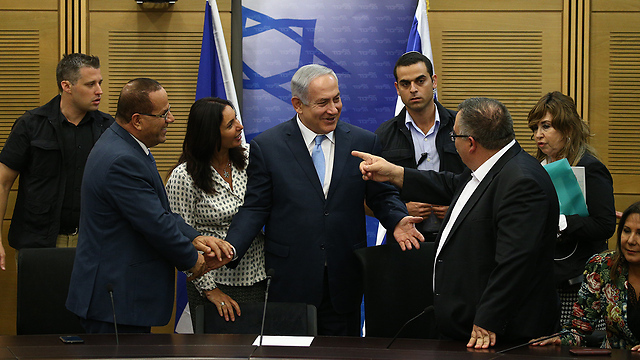 The center and center-left parties, which are predicted to win anywhere between 55 and 65 Knesset seats in next week's elections, share one agenda: Anyone but Bibi. They will do anything to ensure he is not reelected for yet another term.
Even those who proscribe to a right-wing political stance but have an aversion to Netanyahu say they would rather support the centrist Yesh Atid party and its leader Yair Lapid and not the prime minister.
But on the right, it is all about the leader. Netanyahu basks in his public's love, in a way that has never been expressed towards any other prime minister in the country's 72-year history.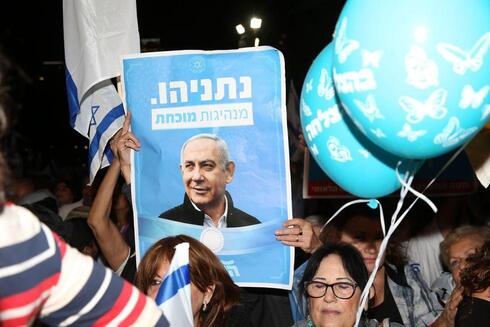 Charismatic, revered leaders such as Ariel Sharon, Yitzhak Rabin and even the founder and first prime minister of Israel, David Ben Gurion, were never adored so. Perhaps this is because they lived in the days before social media, where emotions can be rallied more easily.
Netanyahu has more energy than any of his challengers, despite being richer in years.
He has campaigned in every nook and cranny of the country, posting events on his Facebook page to ensure his efforts were visible to every single potential voter.
And now he has set his sights on potential voters on his own side.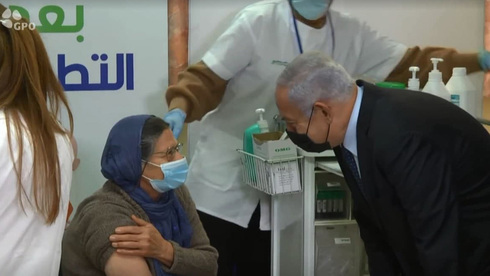 He knows that at least half of Yamina (Rightwards) leader Naftali Bennett's voters could be persuaded to move to the Netanyahu column and will use the remaining days before the vote to seduce them into doing so.
The prime minister has alleged that Bennett, a former ally, is not committed to right-wing ideology and would agree to serve under centrist Lapid in a future government.
Bennett responded by declaring that he would never join a Lapid-led coalition and has not ruled out serving under Netanyahu.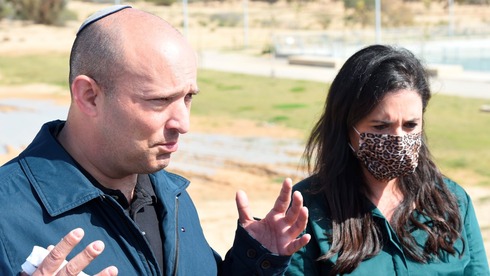 This ambiguity has served Bennett well thus far, but Netanyahu will not let him get away with it for much longer.
Since the prime minister is the one calling the shots in the final days of this campaign, he alone will set the agenda for the elections and Bennett will have no choice but to follow in his wake.
As reported by Ynetnews