Opinion: Amidst the fervid public discourse, we must try to halt any preemptive convictions or acquittal; it is crucial that the prime minister's trial is not only conducted properly, but is fully transparent in every aspect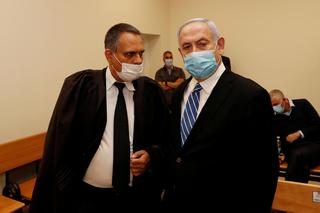 This day, many respectable and not-so respectable people told us, would never come.
The trial will never commence, they said, Prime Minister Benjamin Netanyahu will find a way out.
After all, they said, there has already been one delay of his trial, there will surely be another and then another, until there is no trial at all.
And on Sunday they turned out to be wrong.
The prime minister showed up at Jerusalem District Court, and the phrase "The State of Israel vs. Benjamin Netanyahu" has shaken the nation to its core.
This is not simply an ongoing event, it is more like an exercise in escalation.
One side has already condemned the prime minister and the other has already exonerated him.
The battle lines have been drawn, obstinance prevails and mutual hostility has risen to new heights.
The leaders of each side did not wait for the trial to begin. After all, those who have already made up their minds don't engage in trifles.
These are dog days for the state. Any attempts to maintain decency and fairness (as I do) are met with a barrage of criticism and condemnation.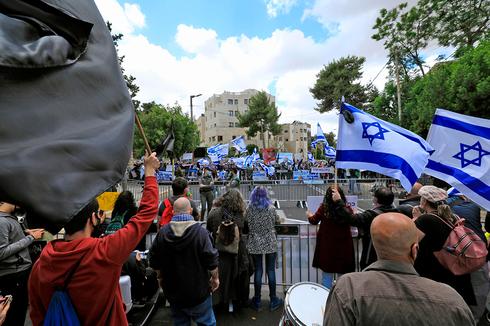 Israeli TV's Channel 13 surpassed itself, when on Thursday its journalist Raviv Drucker ran a televised mock trial, complete with quotes from state witnesses.
Leaks such as this used to be met with an inquiry and end in a trial – but in today's climate, leaks have become mere routine.
The mock trial also included a blatant violation of the law: The case falls under the category of sub judice, which means it is still being decided in a court of law and therefore cannot be discussed in the media.
It also found the defendant guilty before his trial had even begun, erasing any presumption of innocence and trampling proper procedure.
Paradoxically, the leakers achieved the opposite of their intended purpose, they strengthened the pro-Netanyahu camp and gave weight to claims that the trial is a form of political persecution.
It was so clearly against the law that Netanyahu had nothing left to do but rub his hands together in glee.
On the same night Drucker "convicted" Netanyahu, his colleague Avishai Ben-Haim declared that Netanyahu was not on trial, but rather this was a war waged by the country's elites against Mizrahi Jews from the periphery, who are thought to be Netanyahu's biggest supporters.
Testimonies? Evidence? I thought not.
It is fair to say that when the elite that lost its political monopoly in 1977 it made an effort to transfer the center of power to the judiciary, using the hollow slogan "rule of law."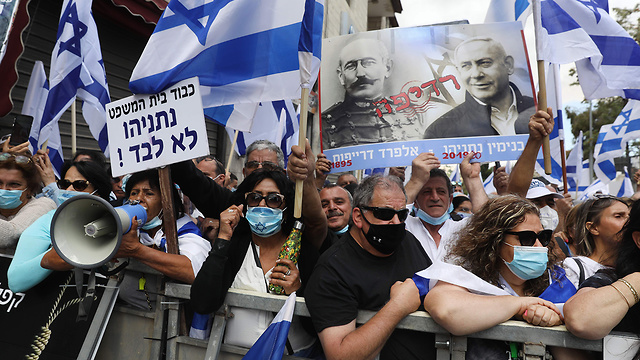 But that doesn't make Netanyahu's trial another Dreyfus Affair, in which an innocent French Jewish soldier was wrongly accused. There is no need to get carried away.
Ben Haim effectively became Drucker's mirror opposite. It is not just that they are both convinced of the righteousness of their position, it's primarily that they are closed off to the perspective of the other side.
And therein lies the problem. We need to have open minds, sans conviction or exoneration before the trial is over. Let us drop the hate and the adoration that oft clouds our minds.
The evidence gathered against Netanyahu makes it clear that there was a problematic and corrupt conduct. That still doesn't mean there will be a conviction.
On the other hand, there are is much evidence to justify the claims of the pro-Netanyahu camp.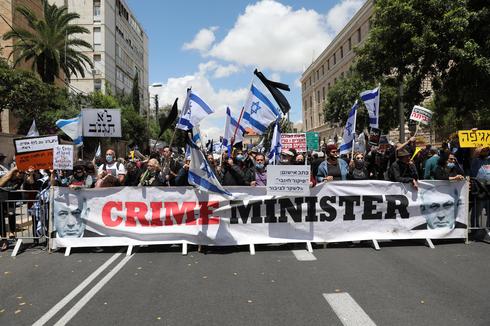 The flaws revealed in the upper echelons of the judiciary in general and this investigation in particular indicate excessive motivation to the point that it moved the goalposts before the trial even started.
They wanted to hurt Netanyahu, persuaded the already-persuaded but also strengthened Netanyahu.
On Sunday, the trial should have moved from the media to the courthouse. It did not.
Trial by media and public discourse will not end; it will merely take place concurrently.
All that remains is to hope that justice is not only served but is also seen.
As reported by Ynetnews