Opinion: Jerusalem is accustomed to viewing Europe as weakened entity and to dismissing its protests, but this could be mistake if Israel decides to take formal annexation step, which many in Europe would see as game changer and advance costly measures
Israel has been increasingly critical of the EU in recent days, as multiple European leaders are voicing their opposition to a possible Israeli annexation in the West Bank.
The Israeli response is in continuation to public statements made by Netanyahu and his top ministers over the last few years, in which they accused the EU of pursuing anti-Israeli policies, supporting boycotts, and funding organizations supporting Palestinian terrorism.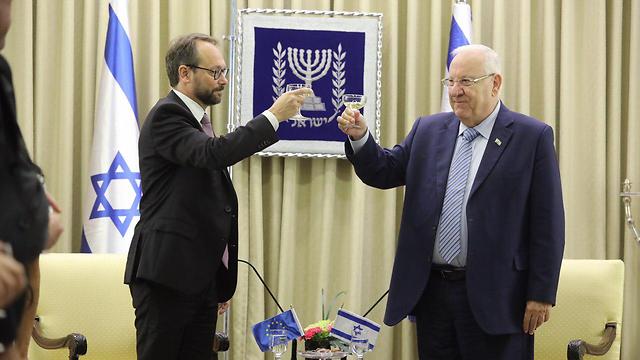 Harsh and undiplomatic language was repeatedly used by Israeli officials against Brussels, and this negatively impacted Israeli perceptions of the EU.
Israel is wrong in depicting the EU as hostile to Israel, and the new government would do well to shift direction.
The EU is a strategic ally of Israel – in trade and economy, in diplomacy and security, in technology and tourism, in research and culture. Its criticism targets Israel's policy on the Palestinians and is not inherently anti-Israel as some portray it.
The EU opposes the settlements and Israel's annexation intentions. It also encourages differentiation between the Palestinian territories and Israel, but by no means does it advocate a boycott of Israel.
The growing divisions among EU member states in recent years have undermined European consensus on a variety of foreign policy issues, among them the Israeli-Palestinian conflict.
Netanyahu's European supporters, such as Hungarian Prime Minister Viktor Orban who has eroded democracy in his own country, are actively engaged in thwarting EU criticism of Israeli policy in the territories.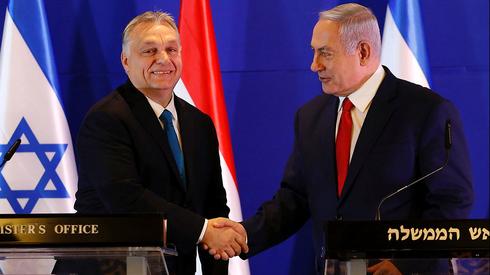 The EU Foreign Affairs Council has not adopted joint resolutions on Israel since mid-2016. Europe's focus on more urgent challenges, such as refugees, Brexit and now the coronavirus – is also a contributing factor in this regard.
However, Europe is unwilling to ignore Netanyahu's annexation intentions. The heads of the EU and key member states are finding ways to circumvent internal divisions in order to convey protests, opposition and warnings to Israel: Outspoken remarks by the EU new foreign policy chief Josep Borrell, joint declarations by European members of the UN Security Council, coordinated protests delivered to the Israeli Foreign Ministry by European ambassadors representing states with similar policy views, and cooperation with other international bodies, such as the Arab League, which also oppose annexation.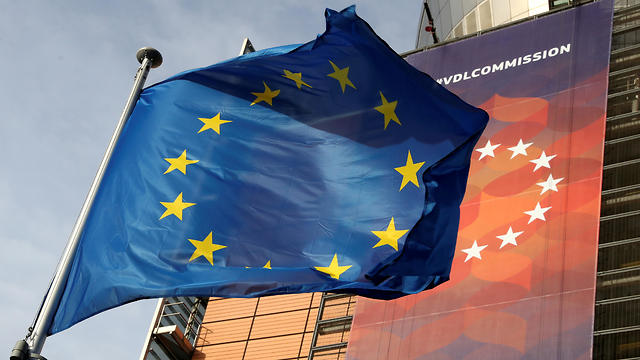 EU representatives have made use of all these tools in recent weeks. They have expressed unequivocal opposition to annexation, stressed that it would violate international law, recommended that Israel avoid doing so, and some even warned of legal consequences and deterioration of their relations with Israel.
Countries like France, Belgium and Luxembourg have been working to place the issue on the agenda of the EU's Foreign Affairs Council, calling on the EU to spell out punitive measures against Israeli annexation.
Nevertheless, also due to internal divisions, Europe seems to be waiting to see the nature and extent of Netanyahu's annexation decision before presenting concrete reactions and a real price tag.
The differences in European approaches are evident in the phrasing of declarations. France, Ireland and Sweden, for example, express themselves in harsher fashion.
Borrell, too, is outspoken, but the fact that he does not represent at this stage a unified stance of all member states weakens the significance of his remarks. At the same time, Borrell is seeking to boost EU ties with Jordan, which he identifies as a key state in regards to the Israeli-Palestinian conflict.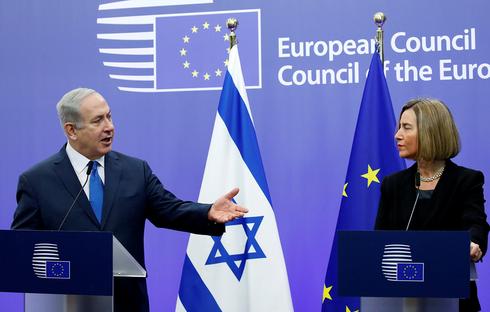 Israel has become accustomed to viewing Europe as a weakened entity in the international arena and to dismissing its protests. However, this attitude could turn out to be wrong if Israel decides to take a formal annexation step, which many in Europe would regard as a game changer. Key European leaders might advance measures within EU institutions and elsewhere that would exact a toll on Israel.
However, other than a threat of "sticks," the EU is also offering "carrots" in the event that Israel chooses to progress toward a two-state solution. In 2013, the EU offered a significant upgrade of relations with Israel to that of a Special Privileged Partnership if it makes peace with the Palestinians. It is time to examine this offer, to which Israel has yet to respond, in a positive light.
That, in turn, requires a change in the new Israeli government's attitude toward the EU. The new government should regard the EU as a friend and partner, and cease EU bashing.
It should support a strong EU that plays a key role in the international arena and prioritize ties with those European states that are guided by liberal democratic values.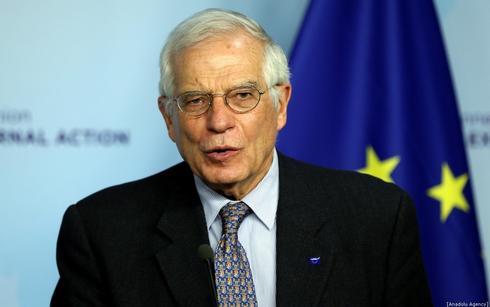 The government should seek to renew its high-level political dialogue with the EU and reconvene the Israel-EU Association Council, which has been suspended since 2012.
It should also welcome EU involvement in efforts to advance Israeli-Palestinian peacemaking, including European support to pro-peace and pro-democracy civil society organizations.
However, recalibrating Israel-EU relations will not be possible while Israel is promoting annexation. These two things do not go together.
Israel's new foreign minister should indeed convey a new message to the Europeans as he takes office – of partnership and friendship, commitment to democratic values, willingness for dialogue and openness to criticism – but at the same time he should seek to block annexation.
Not only because of European opposition, but primarily out of concern for Israel's national interests, democratic character, and quest for peace.
Dr. Nimrod Goren is the Founder and Head of Mitvim – The Israeli Institute for Regional Foreign Policies and a lecturer in Middle Eastern Studies at the Hebrew University of Jerusalem.
As reported by Ynetnews