Traditional lighting of bonfires banned in private homes and gardens due to fears of another mass spike in infections and possible house fires; pilgrims not allowed to visit tomb of Rabbi Shimon bar Yochai in Mount Meron
Israeli government on Wednesday approved unanimously a ban on all bonfires traditionally lit the holiday of Lag BaOmer in order to prevent gatherings that might lead to another mass spike in coronavirus infections.
The Jewish holiday, celebrated on the 33rd day of the Counting of the Omer, this year is set to begin on the evening of May 11 and end on May 12.
In a phone meeting, the ministers decided to adopt the Health Ministry position on the issue as well as that of the National Security Council (NSC), and the Fire and Rescue Service.
They called to ban all bonfire lighting at private residences, in addition to public spaces, as it may cause neighbors to gather together and lead to a multitude of house fires that could overwhelm firefighting services.
Attorney General Avichai Mandelblit said he would approve the prohibition despite claiming earlier that such a move could entail major legal difficulties.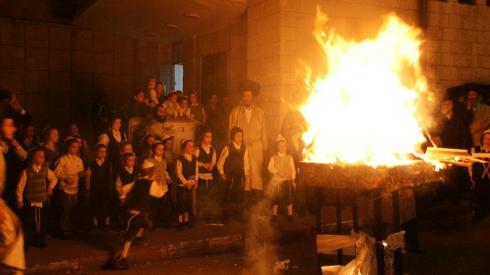 The government will also prevent pilgrims from visiting the tomb of Rabbi Shimon bar Yochai, a leading second-century sage, in the northern town of Meron, for the anniversary of his death which takes place on the same date.
Mount Meron and the surrounding area will be closed off except for local residents or people whose workplaces are located in the area.
The new restrictions will come into effect on Thursday, May 7, and expire next Wednesday, May 13.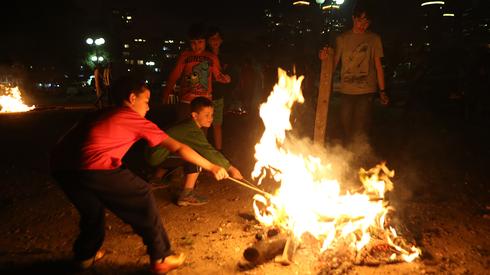 The (NSC) advised the government on Monday to impose a nationwide lockdown during Lag BaOmer, but the proposal ran into vociferous opposition from Minister Aryeh Deri and Public Security Minister Gilad Erdan.
On the same day, police officials presented complexity and the looming dangers in allowing pilgrims to visit Mount Meron during Lag Baomer, as the event attracts hundreds of thousands of worshippers each year.
The event requires extensive nationwide preparations throughout the year, infrastructure work on the outskirts of the mountain that are impossible under current coronavirus restrictions.
As reported by Ynetnews