Analysis: The latest coalition crisis appears to have claimed another victim as Benny Gantz's position as the party's leader could be under threat with the faction's co-founder saying he can't commit to being second on the list for much longer
The possibility of another election, sparked by the latest coalition crisis, there appear to be cracks in foundation of Likud's biggest rival Blue and White party's leadership.
Blue and White co-founder MK Yair Lapid has in the past few days been very coy when asked whether the party's chairman, MK Benny Gantz, would be the one to lead the faction in the event of another national vote in the near future.
"We haven't discussed this issue yet. We will sit down and have a conversation if necessary. I can't promise to continue being the second on the party list," Lapid said.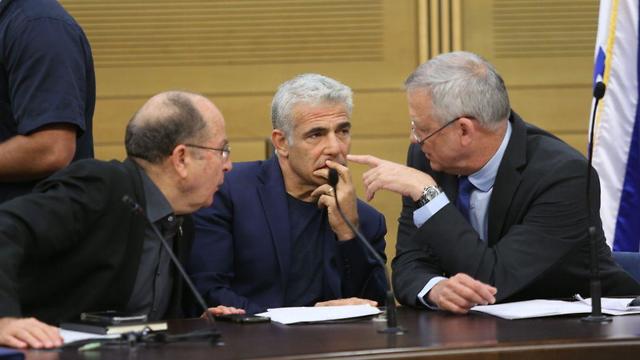 Lapid's remarks were received with mixed emotions from his Blue and White peers, seeing as it creates unnecessary tension within a party comprised of three different political factions: Benny Gantz's The Israel Resilience Party, Yair Lapid's Yesh Atid and Moshe Ya'alon's Telem party.
"It was obvious that the statement would be interpreted in a number of ways," said a source within Blue and White, adding that Lapid's comments left many wondering whether the Yesh Atid co-founder intends to continue his partnership with Gantz.
"There is no argument that Benny Gantz is Blue and White's candidate for prime minister," Gantz's associates said in response to Lapid's statement. "Gantz has achieved a tremendous success and everyone understands that he is the most suitable candidate to head Blue and White."
Sources in the party also claimed that Lapid is not willing to elaborate further on the issue at this stage because he is fighting for Benny Gantz to receive the mandate to form a government. "That's something worth fighting for," said one source.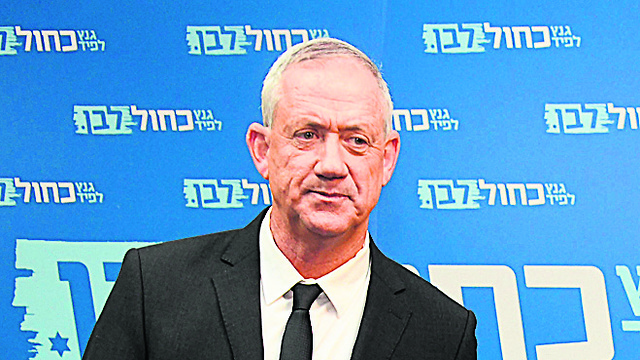 In the meantime, Likud continues to court Blue and White MKs in order to get them to defect from the ranks of the opposition and join the coalition in exchange for government positions. Blue and White MK Gadi Yabarkan said he's been approached multiple times by the Likud people, offering him various posts.
Another Blue and White MK, who chose to remain anonymous, said she also received multiple proposals from the Likud party. "We were told: 'We will give you senior positions in the coalition and committee chairmanships. You have less chance of being elected if you go to the polls as members of the opposition.'"
One senior Blue and White official added that Likud associates have so far vigorously approached every MK from the faction who they believed would be willing to switch sides.
A source in the Likud negotiating team confirmed these reports, saying, "Of course we are appealing to Blue and White MKs to join us."'
As reported by Ynetnews