Opinion: Iran-backed Lebanese terror group might justify a military conflict with Israel – all in the name of serving Iranian interests – by claiming large gas reserves worth billions of dollars are being exploited by Israelis in Lebanese waters
The growing tension between the United States and Iran in recent days might result in Iran-backed organizations, especially Hezbollah, acting against Israel if Tehran deems it suitable for its interests.
Hezbollah leader Hassan Nasrallah understands the Lebanese public will not forgive him for starting the Third Lebanon War – which would most likely lead to partial destruction of Lebanon – all in the name of Iran.
Nasrallah, however, understands that he'd be able to justify such a war if it's motivated by seemingly genuine attempts to defend Lebanese national interests. As far as he's concerned there is an interest worth defending, he believes Israel has gas fields that extend into Lebanese territory – fields that are estimated to be worth billions of dollars.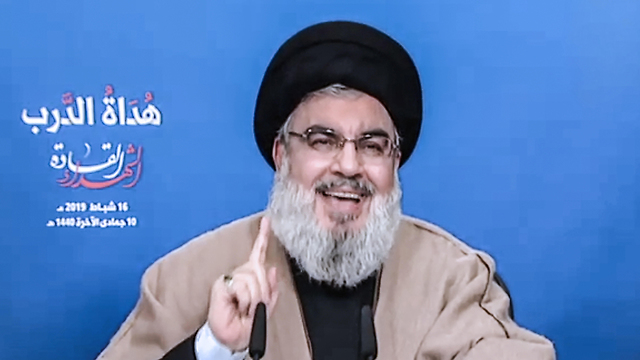 In May 2000, Israel surprised the world by pulling its troops out of southern Lebanon and unilaterally ending an 18-year-old conflict. The Lebanese government refused to cooperate with Israel on the withdrawal, prompting the Jewish state to negotiate with the UN in order to agree upon internationally recognized land borders.
The issue of the maritime border, however, was never fully resolved. Israel and Lebanon each proposed a different system by which the sea border would be determined. The UN refused to solve the issue, effectively creating a maritime space that has remained in dispute ever since.
The dispute was essentially non-existent until Israel began discovering large amounts of natural gas reserves in the disputed waters. Israel issues exploration licenses for waters within the border determined by its system, with Lebanon doing the exact same thing. This creates a dangerous overlap.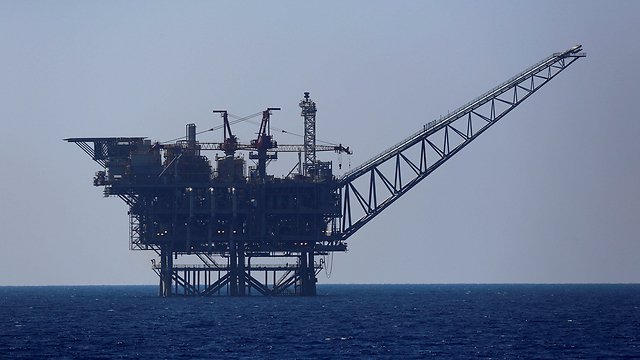 Recently the Lebanese government – quite wisely as far as it's concerned – has chosen another method to establish the maritime border, which the country claims complies with international law. Based on this international system, large parts of the disputed area should be under the Lebanese sovereignty. Israel doesn't have to adhere to Lebanon's rules, especially since the law itself states the border can be debated in light of "historical reasons or special circumstances."
If more large natural gas reserves are discovered in the disputed waters, the conflict over the maritime border will intensify, which is exactly what Nasrallah is waiting for.
The Israeli government have two options: continue to insist on the border determined by its system many years ago or agree with Lebanon and enter an indirect negotiations with the Lebanese government in order to resolve the dispute.
And, in light of the recent escalation between Washington and Tehran, the need for a resolution has become more pressing than ever.
As reported by Ynetnews