Heroism is based on sacrifice and a love for humanity, and is the antithesis of selfishness; imagine how our society would have looked like if our leaders encompassed this sense of mission and optimism?
Every Memorial Day, we salute our fallen soldiers and say that their death commands us to live, and their heroic actions and values are our beacons. We say this with great intention, but live our daily lives away from the battlefield. So how can we celebrate their values in our mundane routines?
To do this, I return to one of our founding fathers, commander of the Palmach and a founder of the IDF — Yitzhak Sadeh.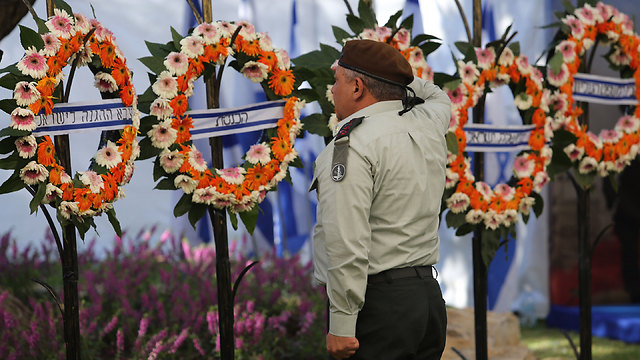 Sadeh published a little booklet 73 years ago under a pseudonym that has an inspiring episode discussing heroism. Here is what he said:
"Heroism is not a military term. Wherever there is sacrifice, there is heroism… The opposite of heroism isn't cowardice, but selfishness. A selfish person can be brave, but he cannot be a hero…
Heroism is sacrifice, and it doesn't have any cruelty in its nature. It is the highest form of service. It is founded on the love of humanity…
Only a person who has a lot within him, can give back a lot. He who has a thin personality has nothing to offer to the greater good of others…
He who is ignorant cannot be a hero, since ignorance means no interest in those who surround you. Lack of interest means a lack of love, and where there is no love there is no sacrifice, and thus no heroism…
Our path is a path with a mission… It is difficult, but it is the right path, and only he who walks it all the way to the top can breath the fresh air of a full, rich life."
What is Sadeh telling us, and how can we interpret his words on this Memorial Day?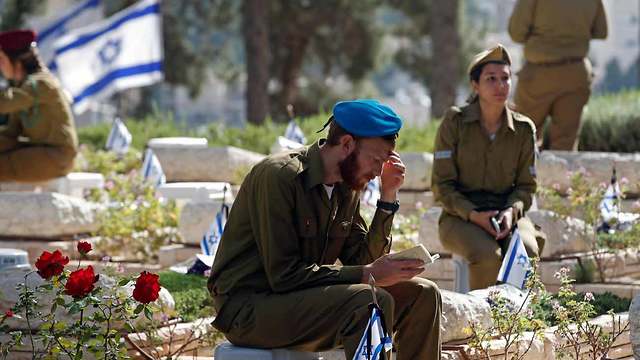 We draw inspiration from the heroism of the fallen, in order to make the honorable values they lived by into something we execute in our daily lives. These mundane acts that we do, which inspire us, encompass knowledge, ability and desire to do good for the sake of the public.
Self-improvement leads to a sense of responsibility for society, and that sense of responsibility leads to the love of humanity, and to a willingness to live a life of mission.
That's an anti-political act, since it bears no desire for power. The driving force isn't the individual, but the greater good.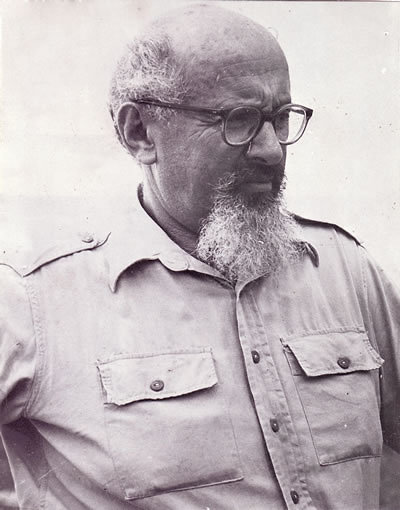 Just imagine how our lives would have look like if our public sector had more people with the quality of heroism? People who don't live by a desire to rule over others, or limit themselves to their own personal gain; people who use knowledge to increase our society's human riches rather than to accumulate financial gain. People who have a lifestyle of loving their neighbor, whomever he or she may be. Imagine that leaders would be such heroes, like Yitzhak Sadeh was.
For this to happen, we need to talk about these values all the time, not only on Memorial Day. We need a constructive, optimistic leadership, that puts the greater good before its own — like our fallen sons and daughters did.
For this to happen we need to talk but also act — we need a routine of stubborn, continuous action, free of corruption and unafraid of effort; we need a leadership that has the strength to bear failures and that can remain skeptical even in times of success.
Yes, I know this might sound archaic and old-fashioned. But it's true. Young people recognize truth easily. Their souls aren't jaded, their brains aren't closed off, they have a flame burning within them that is fertile ground for ideology.
We have a lot of faith in our younger generation. Unfortunately, some of them – too many of them! – are no longer with us. But the example they set us lives on, and may it be a source for learning and for great actions.
We should revisit the words of Sadeh in order to recharge ourselves and our society with a sense of mission and optimism. There is room for optimism: Israel is strong and prosperous, today more than ever. We must acknowledge that strength and not let anxiety take over our society and our nation.
Only a constructive and optimistic approach bears hope. And hope is what we must have, in honor of our fallen soldiers and as part of our responsibility for future generations.
As reported by Ynetnews