Which parties got how many seats?
According to the most recent results, Likud won 35 seats, Shas and UTJ eight each and URP and Yisrael Beytenu five each. Kulanu, whose leader Moshe Kahlon said he would join a Netanyahu-led government but leave following a final indictment, won four seats.
Blue and White won 35 seats, Labor and Hadash-Ta'al six each, and Meretz and the United Arab List-Balad four each. The New Right, Zehut and Gesher did not cross the 3.25% electoral threshold. However as previous dramatic elections have shown, things could change as the final votes from IDF soldiers, prisoners, hospitalized and diplomats are counted.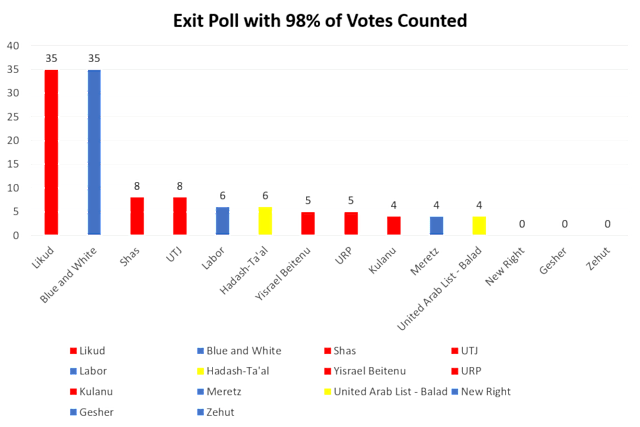 As reported by The Jerusalem Post