Op-ed: the distribution of Qatari money to Gaza civil servants illustrates how far Israel is willing to go in order to ensure some quiet on the Gaza front; does Hamas understand that Israel's public credit with regards to the Gaza Strip is approaching the red line?
While Israelis and Americans were frantically running around, making threats and promises, in an attempt to pass a resolution condemning Hamas at the United Nation (UN) General Assembly in New York; other Israelis were escorting the Qatari ambassador through Ben-Gurion Airport to Erez crossing, carrying another set of suitcases with $15 million in cash intended for the very same organization.
This anecdote illustrates the extent to which Israel's declarative actions are detached from its practical ones, and how far it has gone to ensure a few more months of calm on the Gaza border.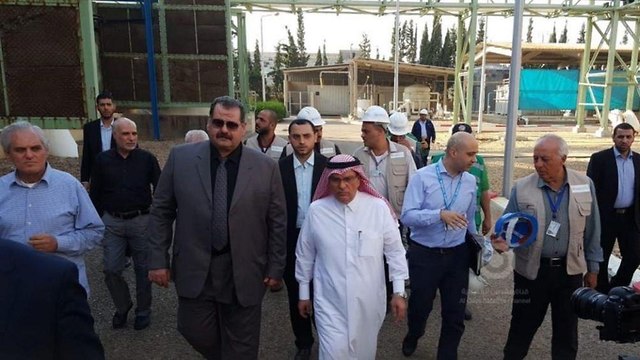 Even the army, which has so far halted a campaign in Gaza at the price of facing considerable public criticism, is uncomfortable at the optics of the monthly dollar show. While efforts are indeed being made to ensure that the money only goes to Hamas civil servants, it doesn't take an accountant to appreciate that $15 million going into the territory's capital— even if the money is only intended for flour and rice—make it possible to allocate money for other purposes.
Scores of Gaza residents stood in queues at the post offices over the wintery weekend, some asking for only $100. But for about two million people, $15 million is not a lot of money. The recipients are considered to have close ties with Hamas, and for every satisfied Gazan, there are five others, no less desperate, who are being left out in the cold.
Hamas has not ended the March of Return rallies, and so they continue: thousands of people, week after week march to the perimeter fence. As soon as something doesn't work out to their liking, Hamas will add fuel to the flames.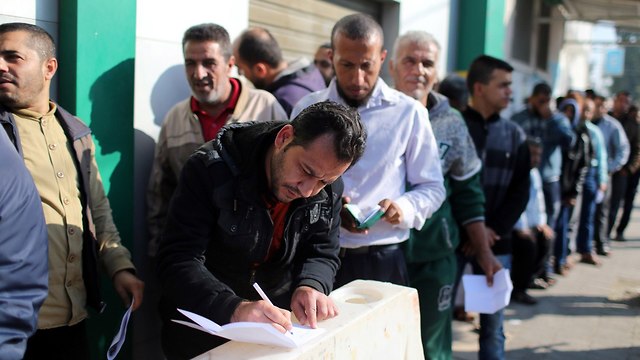 In the meantime, they are trying to maximize the fact that they are back in the center of things: coordination between Hamas and Hezbollah is closer than ever, the Egyptians have transformed from foe to friend (images of the Egyptian intelligence chief being received with applause at the Hamas victory rally following the botched IDF operation created a crisis in Israel), and even Palestinian Authority President Mahmoud Abbas joined in the fight to thwart the UN's resolution against Hamas.
Even supporters of a ceasefire arrangement understand that the chances of a long period of calm are low and stand at about 20 percent. And yet, they will say, it is worth a try: even if we postpone the confrontation for six months, we will have managed to neutralize Hezbollah's tunnels and make further progress with regards to Hamas's tunnels— great benefits in any case.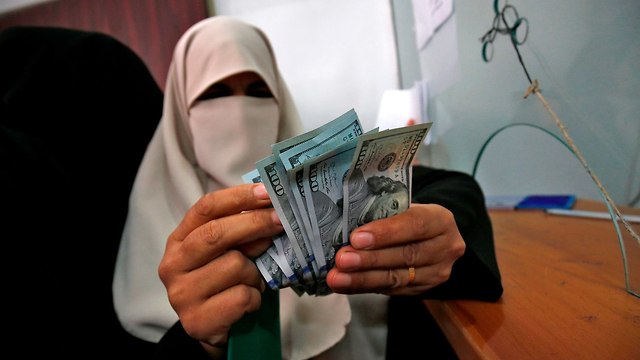 The question remains, what Yahya Sinwar, Hamas' leader in the Gaza Strip, who has taken over Hamas' decision-making, is planning now; he shifts from euphoria to distress and from depression and isolation to bursts of resourcefulness and assertiveness.
Does Hamas, who has really pushed the boundaries lately knowing that Israel is not interested in a war, understand that Israel's public credit with regards to the Gaza Strip is approaching the red line? Or do they think that Prime Minister Benjamin Netanyahu— anticipating next elections and wary of upsetting the already fragile fragile ties with the Arab world, will act with restraint next time as well?
As reported by Ynetnews