Op-ed: CNN's poll proves that the anti-Semitic campaign is alive and well, especially when we consider Airbnb's decision to remove Jewish settlement listings from its services; there is no doubt the decision is anti-Semitic, since other disputed territories don't receive the same treatment.
CNN's anti-Semitism survey was published following Airbnb's decision to remove Jewish settlement listings in the West Bank. The immediate response was anti-Semitism. Left-wing organizations around the globe, especially the radical left, rejoiced over Airbnb's decision, which they see as a personal victory.
It is true that the impact on Israel's economy is negligible, but this is a symbolic victory: when a famous singer cancels a concert in Israel, the impact on the Israeli economy is negligible, but the propaganda victory is certainly significant.
The BDS movement is an anti-Semitic movement for all intents and purposes, not because it promotes boycotts or sanctions against Israel. It is anti-Semitic because its leaders reject Israel's very right to exist, as well as the Jewish people's right to self-determination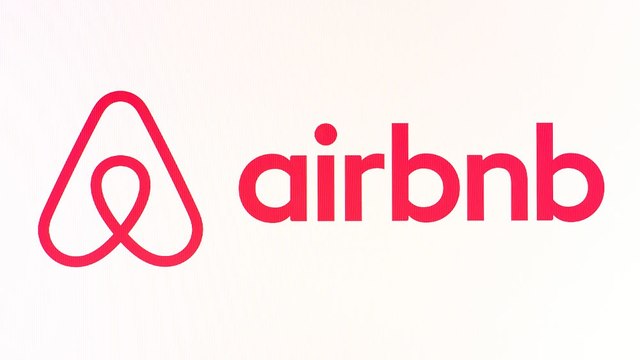 The BDS movement is anti-Semitic because it uses the anti-Semitic methods of the past—the demonization of Israel. The BDS movement is anti-Semitic, even if they have Jewish members, since history shows us that anti-Jewish organizations always used Jewish members to advance their agendas.
Many of the positions highlighted by CNN's anti-Semitism survey are the result of worldwide anti-Israel propaganda, which presents IDF soldiers as criminals.
However, it should be noted that not every boycott on settlement-made products is anti-Semitic, just as opposing the Jewish settlement enterprise doesn't make one an anti-Semite.
I, too, oppose the expansion of Jewish settlements, at least outside the major settlement blocs in the West Bank. As far as I know, I am not anti-Semitic. On the contrary, I am a clear and active supporter of Israel's right to exist as a Jewish and democratic state.
So the question remains. Is Airbnb's move anti-Semitic? To answer this question, we must turn to the definition of anti-Semitism, which has been adopted by many countries and organizations around the world, including the US State Department, the British Labour Party (after a heated debate, and despite the opposition of Labour leader Jeremy Corbyn), and by a European Parliament committee.
An action is defined as anti-Semitic when Israel receives a different treatment than other countries.
In this case, Airbnb did not remove Tibet from its services, despite the fact it is an occupied territory. Nor did it remove listings from the Turkish Republic of Northern Cyprus, despite the fact it is an occupied territory unrecognized by the United Nations; or the Republic of Abkhazia, which was forcibly removed from Georgia by Russia; or Crimea, which is also occupied by Russia; or Nagorno-Karabakh, which is occupied by Armenia.
Of all the territories under dispute, only one area was removed by Airbnb thanks to the work of "human rights organizations" such as the Human Rights Watch and Jewish Voice for Peace. These organizations have turned the word "human rights" into a poisonous, false and manipulative propaganda tool, mainly directed towards one state—the Jewish State.
So, when we return to CNN's anti-Semitic survey, whose findings were published Tuesday, it can be assumed that a large part of the positions it highlights are the result of anti-Israeli propaganda.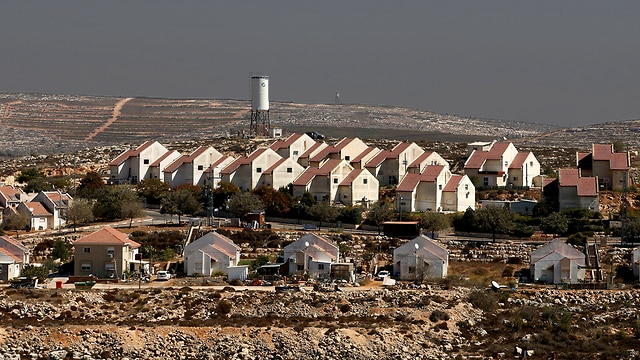 There are close to zero public campaigns against other countries that control—whether justly or not—territories under dispute. Nevertheless, when it comes to our little country, worldwide propaganda against Israel is spreading fast.
It is worth noting that most campaigns that deal with the Israeli-Palestinian conflict do not promote peace and reconciliation. These are campaigns that portray IDF soldiers as criminals, and usually negate Israel's right to exist.
Therefore, even if the CEOs of Airbnb are not anti-Semites, they made an anti-Semitic decision.
The CNN poll proves that the campaign is alive and well. And those who celebrate Airbnb's decision, both in Israel and abroad, are not useful idiots. They are the beating heart of the anti-Semitic campaign.
As reported by Ynetnews