Op-ed: How is it possible that in 2018 we have MKs like Oren Hazan, who calls a disabled fellow lawmaker 'half a person,' and Elazar Stern, who tells Minister Miri Regev he doesn't want to 'talk about how (she) got ahead in the army'? Perhaps we deserve this. Perhaps this really is the face of Israeli society.
Perhaps we deserve this. Perhaps this really is the face of Israeli society. But even if it is, it doesn't excuse us from crying out: "You must not talk like this."
We will begin, with your permission, with the loadstar of the generation, MK Oren Hazan (Likud). In what world would it be okay to tell a disabled man "you're half a man"? How is it possible that such comments are made in the Knesset of all places? You don't need to be an expert in etiquette to understand such a comment must not be made. How is it possible that after thousands of years of civilization, we have yet to progress to a place slightly more humane toward a person who has suffered by the cruelty of life?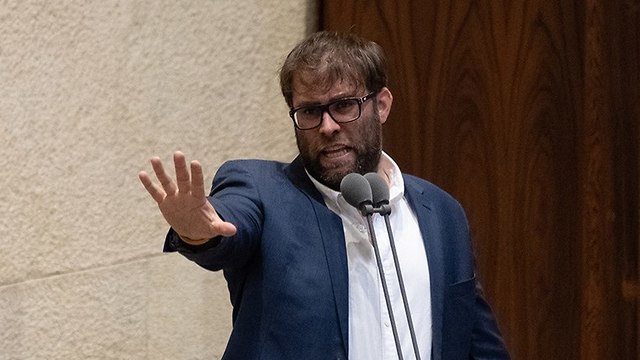 There is no excuse that could explain this, not even MK Ilan Gilon's own comment, which is just as offensive, when he called Hazan the "Golem of Prague." There is no excuse, especially since this isn't the first time such a blatant comment "slips out" of Hazan's mouth. His previous victim was MK Karin Elharar, who was also "graced" with an offensive remark from him over her disability about three years ago.
And as if Hazan wasn't enough, it turns out MKs in the center-left camp in the Knesset haven't learned how to talk in a proper and dignified manner, either. How did we get to a point in which a member of the opposition, a battle-worn veteran soldier, speaks at the Knesset's podium as if he was a young soldier sitting with his friends over cigarettes and black coffee and making offensive jokes about a female soldier or officer?
MK Elazar Stern (Yesh Atid) went up to the podium and launched into a speech that was filled with unprofessional and condescending provocation against Minister Miri Regev. We've gotten used to the condescension and unprofessionalism, but when Regev tried to answer Stern by bringing up his penchant for ill-advised comments during his time as the head of the IDF's Manpower Directorate, when she served as the IDF's Spokesperson, Stern got angry. As if out of nowhere, this repulsive sentence came out of his mouth: "I don't want to talk about how you got ahead in the army."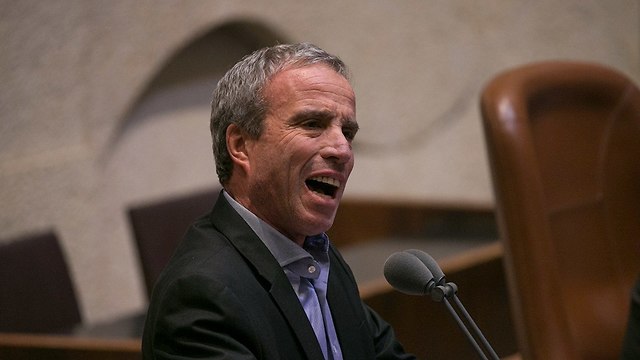 Honestly? It's hard to understand how in 2018 such a sentence comes out of a serious person's mouth, even in a moment of thoughtlessness. How can such a disgraceful comment be uttered off the Knesset's stage? Why should a woman, strong and sharp as she may be, listen to such a sentence? And why the hell did we, the citizens of Israel, do to deserve having our parliament look like this? Stern's excuses don't do him any favors, either. Why is it so hard to apologize for this gutter talk?
It's possible we truly deserve all of this—Hazan, Stern, and many others. It's possible this is a mirror that is being put up to the Israeli society. We must still be very far from the day when mutual respect, even amid a fierce dispute, will be the leading norm in our lives here, both private and public. Because there are no righteous men and women here—not on the Left nor the Right. The brutish behavior rules all sectors and camps, and the fight to change it should be taken by us all.
As reported by Ynetnews