Op-ed: The entry of fuel into Gaza did not succeed in bringing about calm. If anything, Friday's protests were an escalation as the fence was breached as 20 terrorists attempted to enter Israel, 3 of whom shot dead by the IDF; such an incident can plausibly result in an abrupt flare-up.
Israel hoped that the entry of fuel into the Gaza Strip would succeed in bringing about calm. It worked, and for 48 hours there was relative calm in the scale of border fence disturbances, as well as in the launching of incendiary balloons. But then came Friday's border riots, which made it clear that the attempt had failed.
On Friday at 6 PM Defense Minister Avigdor Lieberman ordered to halt the flow of fuel into the coastal enclave.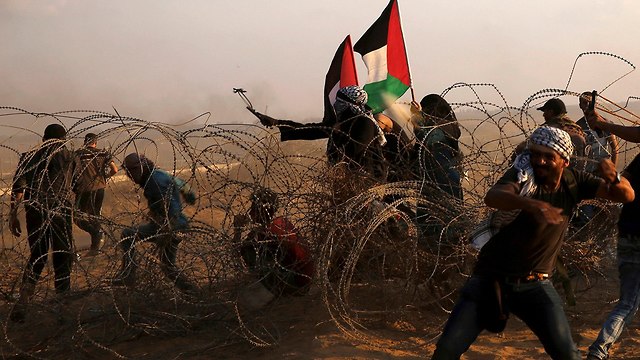 This declaration, which was justified in light of the circumstances, could push Hamas into a corner and eventually turn out to be a declaration of war. It is Palestinian President Mahmoud Abbas who is pleased with the move, hoping that efforts to implement an arrangement would fail.
Friday's demonstration was attended by 15,000 Gazans. Seven of them were killed, and more than 100 wounded. The most significant incident was the placing of an explosive device on the fence near the center of the Gaza Strip, which exploded partially and tore a hole in the fence.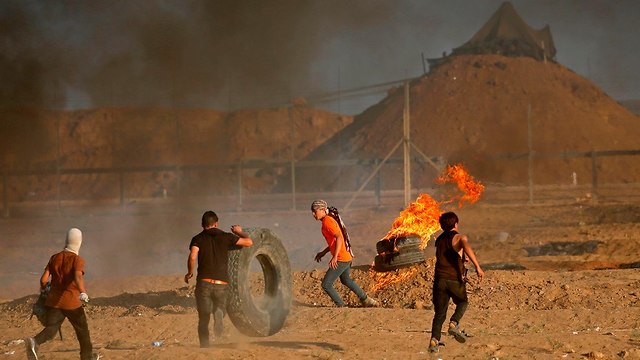 Through this hole, 20 terrorists entered Israel. They were immediately identified by the IDF that fired warning shots. Most of the terrorists were pushed back into the strip. However, three of them continued approaching a military post and were shot dead. The IDF praised the actions of the soldiers who prevented the infiltration of the terrorists.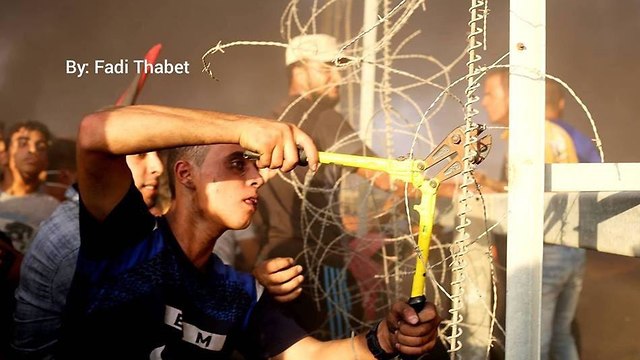 The infiltration attempts, which have become more significant this week, indicate a step up. The infiltration of 20 terrorists sets a dangerous precedent and indicates an increase in the Palestinians' daring to detonate an explosive charge on the fence and infiltrate in large numbers.
The IDF was prepared for this event with observations posts, the 101st battalion which was properly deployed and an elite unit that was sent as reinforcements to Gaza especially for Friday's riots. But still, most of the time the IDF is not deployed in such an extensive manner.
This incident could have ended in the abduction of a soldier or a terrorist infiltration into a town close to the fence, which would have forced the IDF and the State of Israel to embark on a broad campaign that was neither planned nor wanted. Therefore, the policy on the fence must change.
Cabinet Minister Yoav Galant said Saturday that "the orders given to the IDF are clear: Ensure that no one crosses the fence, but use the minimal amount of force." This directive, to use minimal force, could end in disaster.
As reported by Ynetnews