The defense minister insists that after months of violent border riots and incendiary balloons terror, Israel exhausted all options and reached the point of no return; Lieberman also adds Netanyahu should not resign from his position despite prime minister's multiple corruption investigations.
Defense Minister Avigdor Lieberman said on Sunday that after months of Hamas-led border violence, the time has come to strike Gaza's rulers with "the hardest blow."
In an exclusive interview with Ynet the defense minister added that violent riots along the border fence and incendiary balloons terror have left Israel no choice.
"We have turned every stone and we have passed the point of no return… We have reached the stage where we must strike the hardest blow imaginable on Hamas," Lieberman stressed.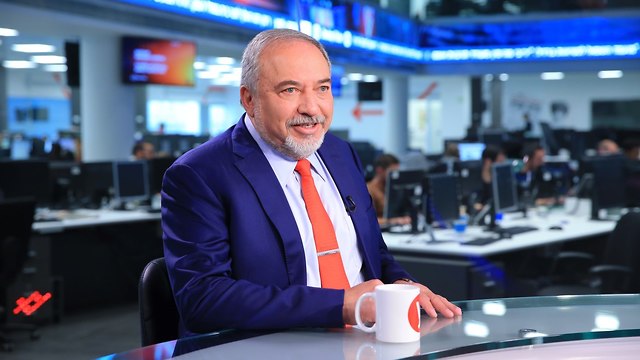 Lieberman emphasized that he believes it's important to exhaust all possibilities before committing to a wide-scale military operation.
"Before we go to war in Gaza, we must exhaust all other options, which we made every effort to do … we tried to exhaust every possibility," he exclaimed.
"When you send soldiers into battle, you understand that some of them might not come home. So, we must exhaust every other possibility. When I accepted the position of the defense minister, I said that Israel does not have the luxury of fighting wars if there is an alternative—only when there is no choice," he emphasized.
"Hamas has turned the border violence into a strategic weapon, through which they hope to erode out deterrence and put pressure on both the Israeli public and the government.
"Hamas is determined to continue the violence until the blockade is fully lifted without reaching an agreement, especially regarding prisoner exchange, and without giving up on the main article in their charter—the destruction of the State of Israel," the defense minister asserted before adding that "the Cabinet will have to decide" on whether the potential military operation will go ahead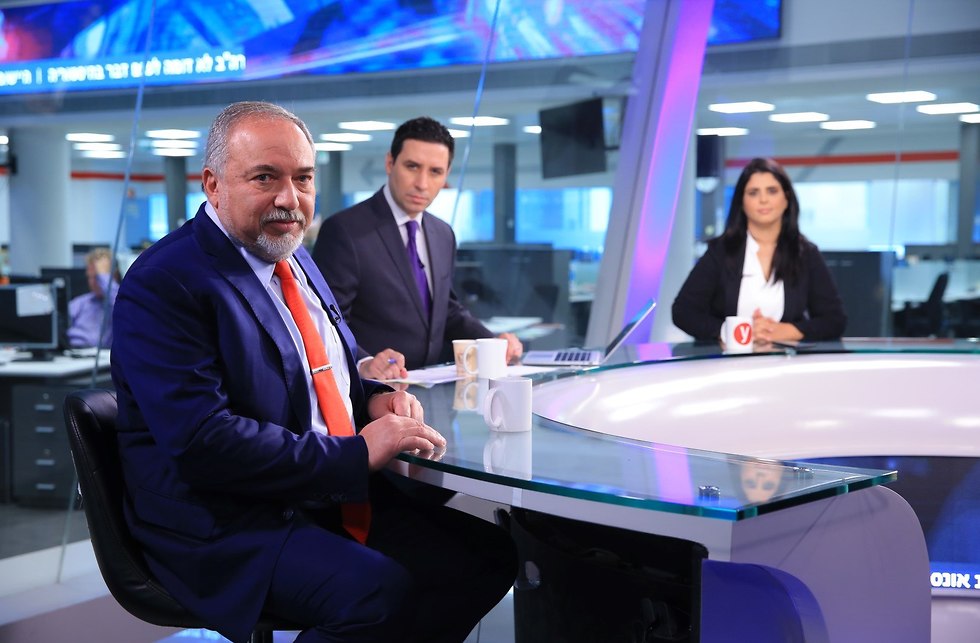 The defense minister also addressed the claims made by senior IDF officials that suggest there are deficiencies when it comes to Israeli military's war readiness—which is not sufficiently reviewed.
"The IDF has not been better prepared for war since 1967. Of course, when you talk about a huge mechanism such as the IDF—with 700,000 people and tens of thousands of tools—there is always something to improve … and partly, I accept the criticism," he opined.
He did not want to address the tensions with Bayit Yehudi Chairman Naftali Bennett, whom he labeled "a hilltop youth from Ra'anana," and said that Prime Minister Benjamin Netanyahu should not resign from his position due to investigations into corruption allegations and should only consider that option once the final verdict is reached.
As reported by Ynetnews