In first talk since Moscow delivered the S-300 system to Syria, both leaders hold conversation during which they agree to continue military coordination between countries.
For the first time since Moscow had delivered the S-300 anti-aircraft missile to Syria, Prime Minister Benjamin Netanyahu held a conversation with with Russian President Vladimir Putin during with the two leaders agreed to meet to continue coordination between the two countries.
Netanyahu made the announcement at a cabinet meeting, without citing a specific date for the talks with Putin.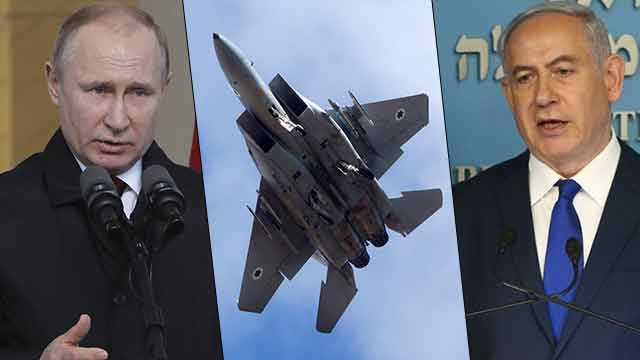 Russian Defense Minister Sergei Shoigu informed Tuesday Russian President Vladimir Putin that the S-300 system had arrived in Syria, after Moscow accused Israel of indirect responsibility for the downing of a Russian spy plane by Syrian forces in Latakia as they fired on attacking Israeli jets last month.
"The work was finished a day ago," Shoigu said to Putin. He also added that it will take three months to train Syrian personnel to operate the system.
"The equipment transferred includes 49 unit of military gear, among them radars, operation systems and four launchers," Shoigu added.
On Wednesday, the Russian Defense Ministry released footage of the S-300 system arriving in Damascus.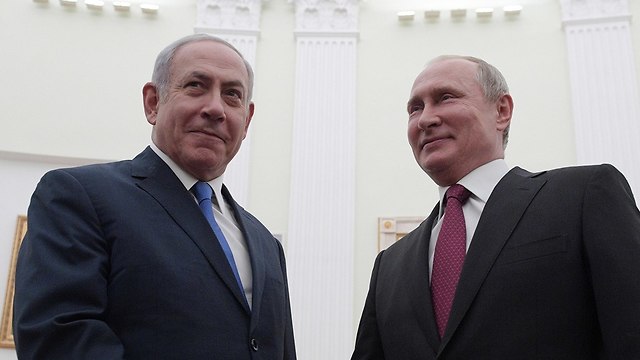 Israeli officials have said the new system could be defeated by Israel's stealth fighters and possibly destroyed on the ground, and they have pledged to press on with efforts to prevent Iran's military entrenchment
in Syria.
But since the Russian plane was shot down, there have been no reports of Israeli air strikes in Syria.
The apparent pause has raised speculation that Israel was either holding back at Russia's request or paused the attacks over concern they would fuel tensions with Moscow—the Damascus government's main military backer.
Netanyahu said he had spoken by telephone with Putin "and we agreed to meet soon to continue the imporant security coordination between our armed forces".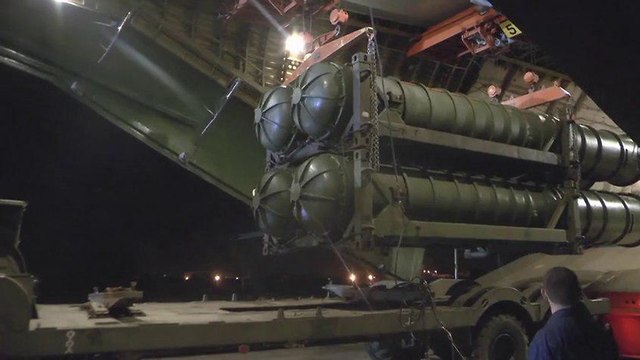 "Israel will constantly act to prevent Iran from entrenching itself militarily in Syria and transferring deadly weapons to Hezbollah in Lebanon," he said, referring to the Lebanese Shi'ite terror group allied with Syrian President Bashar Assad.
On Saturday, the Saudi-owned pan-Arab newspaper Asharq al-Awsat reported that Russia is attempting to establish channel of communication between Israel and Iran.
According to the report, a Russian source said Moscow has begun investing efforts in promoting the move, which is meant to "ease tensions in the area and lower the chance of friction" following the transfer of the S-300 missile system to Syria.
As reported by Ynetnews