The same day that Russian diplomats struck a deal with Turkey over a demilitarized zone in Syria's last rebel-run region, dozens of Russian businessmen were flying home from Damascus, contracts in hand for trade with a postwar Syria.
The same day that Russian diplomats struck a deal with Turkey over a demilitarized zone in Syria's last rebel-run region, dozens of Russian businessmen were flying home from Damascus, contracts in hand for trade with a postwar Syria.
Whatever happens to the rebels in Idlib province, Russia is determined to keep Syria solidly anchored in its sphere of influence over the long term—both as a foothold in the Middle East and as a warning to the US and its allies against future interference.
"Russia wants … a new Mideast security order," said Emile Hokayem, Middle East security expert at the International Institute for Strategic Studies.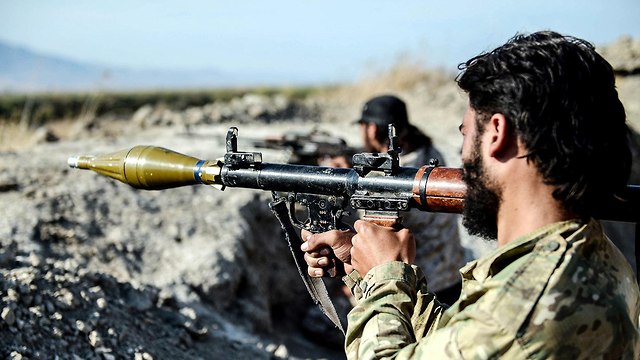 While Russia is blamed for widespread death and destruction as it supports Syrian President Bashar Assad, its forces have proven decisive in the international struggle against the Islamic State group, giving Moscow a credibility that Western powers lack.
"Their intervention yielded much better returns than anyone expected," Hokayem said.
Now the central challenge facing US and other Western diplomats huddling about Syria this week at the United Nations is how to stay relevant.
US President Donald Trump claimed credit Wednesday for saving Idlib from a Russian-backed offensive — yet nearly everyone else says the credit goes to the presidents of Russia and Turkey for the accord they reached last week staving off a big battle.
One by one, diplomats at UN meetings on Syria hailed the agreement, and expressed hope it holds despite persistent uncertainty over Idlib's fate.
Russia basked in the praise. Foreign Minister Sergey Lavrov dashed from one meeting to the next in the UN headquarters, stressing Russia's concerns about Syria with the top diplomats of Iran and Turkey, and with UN Syria envoy Staffan de Mistura.
The EU hosted its own Syria gathering at the UN, and France is hosting a meeting Thursday of the "Small Group" that's trying to weigh in on Syria's future, despite years of failed efforts to back the Syrian opposition.
Even as Russia flaunts its diplomatic success, it's also securing a military future with Syria. Russia announced Monday it's selling S-300 missile systems to Syria.
A longtime client of Russian weapons manufacturers since well before the war, Syria also was a reliable trading partner. Moscow is furthering that relationship by rebuilding roads, pipes and skyscrapers wiped out by seven years of war— including destruction wrought by Russia's own weapons.
A group of 38 Russian companies took part in the Damascus International Fair earlier this month. It was at least the fourth event in the past year aimed at reviving Russian trade with Syria — and Russian companies are heading back to Syria in early October for a conference on rebuilding the country.
Syria's neighbors are similarly active, notably close ally Iran. But in Russia's case, analysts say, the economic activity is closely linked to its influence strategy.
Russia, for example, wants to rebuild Syria's train network. "Russia built it in the first place, and wants to rebuild this and strategic economic ties," said independent Russian analyst Vyacheslav Matuzov.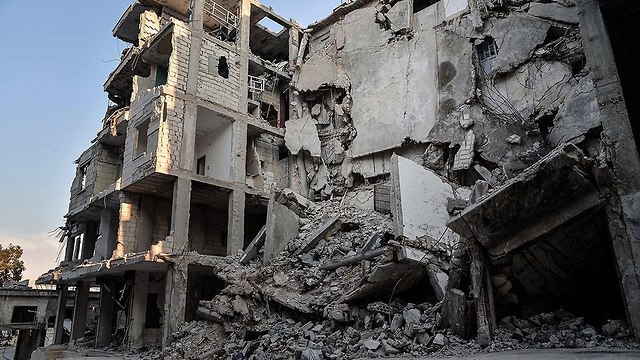 Russian companies are seeking a diverse trade base, with food, farming and energy deals, according to the Russian Chamber of Commerce and Industry. Among the most vocal proponents of renewed trade with Syria is Georgy Muradov of Crimea.
Chamber Vice President Vladimir Padalko described "the firm intention of Russian business not just to restore past trade cooperation between our countries, but also actively move forward."
But Russia doesn't want to foot the bill for the huge cost of reconstruction, so it is seeking Western help, notably in Lavrov's meetings at the UN.
"Russia wants to rebuild Syria not just for egotistical reasons, but sees it as the responsibility of the international community," Matuzov said.
Hokayem said prospects of that are low, but Russia is still "in the driver's seat" in Syria.
"Russia is always a step ahead, and has a higher tolerance level" for ups and downs in the Syria war because Putin doesn't face serious domestic opposition.
Russia's so-called Astana peace process—deal struck last year with Turkey and Iran to reduce fighting between insurgents and the Syrian government in de-escalation zones—has been so much more successful than previous UN or Western-led efforts, Hokayem said, that "the UN envoy has adopted (it) as his own."
The next few weeks will be critical for Syria—and for Russia's footprint. UN envoy de Mistura told The Associated Press that October is going to be "a very important month" both for Idlib and for his efforts to move toward peace.
As reported by Ynetnews