Trump's special Mideast envoy Jason Greenblatt says Washington 'ready for criticism from all sides' when long-awaited peace plan is unveiled, but says only Israelis and Palestinians can decide to make peace; also emphasizes 'there are no compromises on Israel's security needs.'
The Trump administration is prepared for Israeli criticism of elements of its coming Middle East peace plan, the US envoy to the region said, even as Washington faces growing Palestinian accusations that it will be heavily tilted in favor of Israel.
In an interview with Reuters, Jason Greenblatt, a chief architect of the long-awaited peace initiative, said US negotiators had entered the "pre-launch phase" of the plan, despite a boycott by Palestinian leaders.
But he declined to specify a time frame, except to say it would not be announced at the UN General Assembly gathering in New York later this month, or offer any details of a proposal that has drawn deep skepticism even before its unveiling.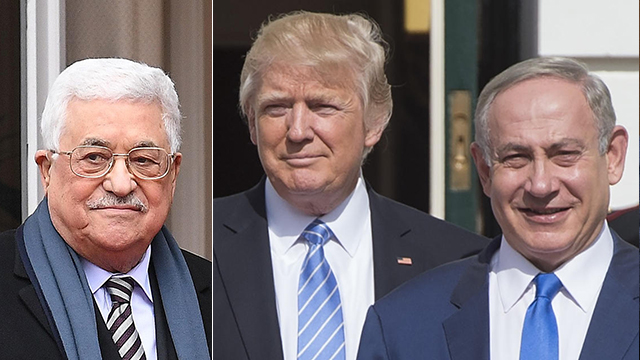 Pushing back against widespread perceptions among Palestinians, Arab officials and independent analysts who say that the peace plan is likely to be decidedly pro-Israel, Greenblatt made clear that both sides can expect parts they will like and dislike.
"We're going to have to defend the plan to Israelis and Palestinians. We are ready for criticism from all sides, but we believe this is the best path forward for everyone," he said as the administration moved to finalize the initiative, which is led by President Donald Trump's son-in-law, Jared Kushner.
But there was no immediate explanation of what might disappoint Israelis, who have been largely pleased with President Donald Trump's Middle East policies but have at times been rattled by suggestions he might ask them for significant concessions.
Greenblatt said, however, that the United States will recommend compromises but will not seek to impose a deal.
"The parties will need to decide if they think the plan works for them and will make their lives better," he said. "The parties are the only ones who can make these compromises, and there are no compromises on Israel's security needs."
Doubts have mounted over whether Trump's administration can secure what he has called the "ultimate deal" after it cut off aid to the Palestinians and ordered the PLO's office in Washington shut, further angering Palestinian leaders and reinforcing their refusal to engage in US-led diplomacy.
The Palestinians have refused to participate in the US effort since December when Trump recognized Jerusalem as Israel's capital and then moved the US embassy there.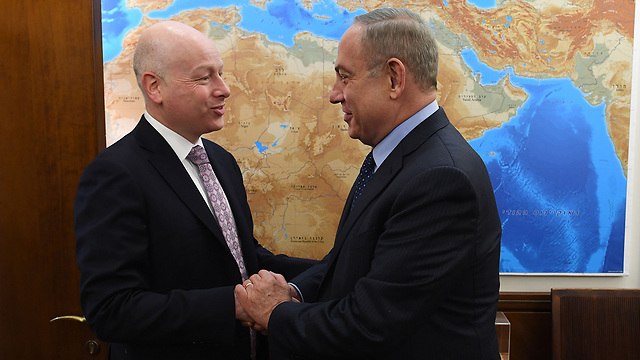 In late August, Trump hailed the embassy move as a success but said, without elaboration, "in the negotiation Israel will have to pay a higher price because they won a very big thing."
Trump's aides later played down his comments.
It is unclear how the US plan would deal with the sensitive issue of Jerusalem. Palestinians want the city's eastern part as their future capital. Israel insists it is the undivded capital of the Jewish state.
Arab world's role
The Trump administration hopes Saudi Arabia and other Arab allies will support its peace plan once it is released but does not expect them to "try to push the Palestinian people into a deal that the Palestinians don't want," Greenblatt said in the interview on Wednesday.
Some US officials have privately said they were counting on Arab states to use their influence with the Palestinians to convince them to come to the negotiating table.
Saudi Arabia's King Salman recently has reassured other Arab countries and the Palestinians it will not endorse any plan that fails to address key Palestinian concerns.
The Trump administration has signaled it is unlikely to be deterred from rolling out the plan even if the Palestinians continue their boycott.
With the "political component" of the plan at the point where it covers all core issues of the decades-old conflict, "We do have to get the economic portion of the plan finished," Greenblatt said. "A successful economy is critical for the Palestinians."
That is widely expected to include international funding proposals for the impoverished Gaza Strip.
US officials have also been non-committal about whether the plan would endorse the creation of a Palestinian state, as the Palestinians have long demanded.
Senior Palestinian official Saeb Erekat said earlier this week that "we will not succumb to US threats and bullying."
As reported by Ynetnews