Op-ed: The man in the White House is doing exactly the right thing in shutting the Palestinian diplomatic mission. Firstly, the state of 'Palestine' does not exist. Secondly, for too long the Palestinians have refused to sit at the negotiating table with Israel and they have gotten away with it, as Trump's predecessors surrendered time and again to Palestinian blackmail and threats.
The US president has finally decided to close the Palestinian diplomatic mission in Washington after stating all along that the Palestinians will not agree to sit with the Israelis at the negotiating table and discuss peace. There is no justification for the Palestinian mission in Washington.
Moreover, in any event it does not really have the right to exist since there is no state called "Palestine." This step was needed long ago, but Trump's predecessor surrendered time and again to Palestinian threats and blackmail, as did almost every other state in the United Nations.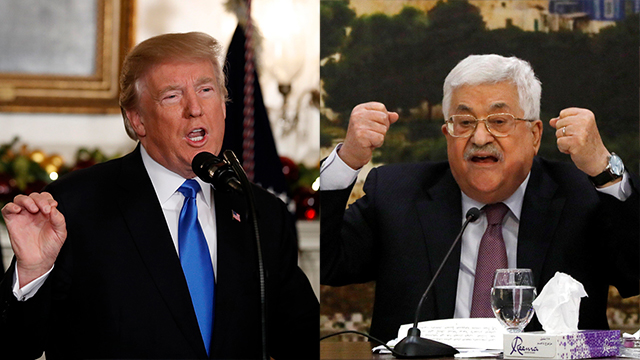 President Trump, who also decided to take severe measures against the International Criminal Court in The Hague—a body which for years has done practically nothing but waste huge sums of money—continued his scrutiny which began a few months ago when, among other things, he canceled aid to various Palestinian institutions, the majority belonging to the refugee organization UNRWA. This group was receiving huge sums from the American taxpayer.
There is no doubt that the man in the White House will continue his scrutiny, despite the attacks waged on him by people who worked for him until recently. Here, I have to say that these people remind me of the state witnesses here in Israel, and all the other senior officials from the IDF, the Mossad, the Shin Bet who claim to "break their silence" and who defame and brutally attack the government and its leader after they have concluded their careers.
Until their resignation, no one had any complaints. Only after did they "realize" the mistakes that had been made.
It seems that the exact same thing is happening in Washington. The entire time they enjoy the benefits of their governmental role. Trump was alright from their point of view. When they were forced to resign or when they retired, they suddenly realized that he is a "disaster" and that he the man who will destroy the US. Does this sound familiar to you?
As reported by Ynetnews