In remarks made in English for Rosh Hashanah, Netanyahu lauds Jewish achievements since the Holocaust, emphasizing its 'progressive, enlightened, advanced' character; urging Jews around the world to embrace a fellow Jew, PM invites them to 'come to Israel for a visit, stay.'
Prime Minister Benjamin Netanyahu delivered remarks for the Jewish new year of Rosh Hashanah on Sunday, reminding Jews around the world that despite any disagreements, "above all our differences, this is a great commonality."
In a short clip recorded from the Prime Minister's Office, Netanyahu began his remarks by lauding Israel's accomplishments in recent decades saying, "we've come so far" since the Holocaust, while reflecting on his recent state visit to Lithuania and Vilnius.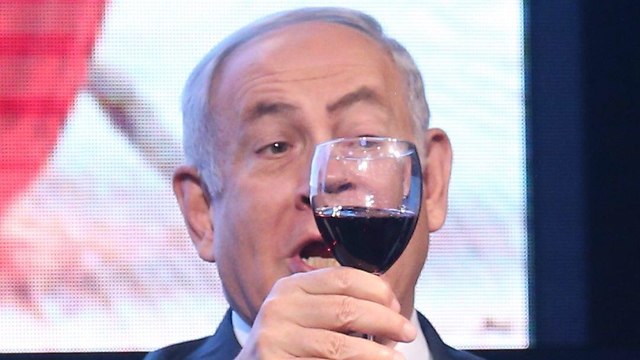 "On two separate occasions during World War II, that community was taken in mass, to death pits, 15 minutes from Vilnius and they were shot and thrown into these pits of fire," he said.
"I came back to Vilnius, at the head of a Jewish state that is looked up to, it's almost revered: a progressive, enlightened, advanced Jewish state that is now being courted by countries, large and small," the prime minister said, adding that he believes in the Jewish future.
Netanyahu emphasized that the Jewish people are united not only by their common past, but by a common and burning support and reverence for liberty, for pluralism, for debate. "That's one thing Jews do very well," he quipped.
Wrapping up his remarks, the prime minister called on his listeners to "reach out to a fellow Jew, embrace him or her, understand that above all our difference is this great commonality.
"And second, come to Israel, come for a visit, stay. But first come. Next year in Jerusalem. See you here, soon," he concluded.
In a call for Jewish unity ahead of Rosh Hashanah, President Reuven Rivlin urged on Saturday Jews to "reflect on what we share" in his Rosh Hashanah message.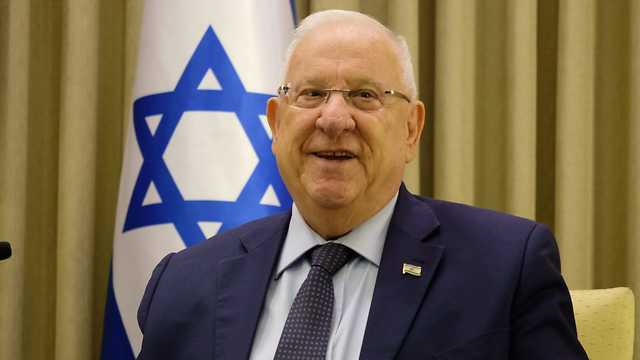 Speaking from Jerusalem, the president began by acknowledging, "There are times when we do not feel like 'friends'" but sought to draw attention to the similarity between the Hebrew word for "friend" and for "connection."
"The bonds that hold us together stretch across the world today and deep into our shared history. I know we are at a time when some see the things that divide us more clearly than those that unite us," Rivlin said in a video message recorded in Jerusalem.
"So, as we approach this Rosh Hashanah, let us reflect on what we share, on the links that bind us together. We are one people, with a shared history and a shared future. We share a commitment to the future of the Jewish people, despite our differences. We share a belief in a better world, and a commitment to bring it about," the president added.
"From the heart of the Jewish world and the capital of the State of Israel, I wish you and your families—Shana Tova uMetukah (Good and sweet new year), and may we all be blessed with many happy and sweet years ahead," Rivlin concluded.
As reported by Ynetnews