Op-ed: the Nation State Law is perhaps attempting to verbalize what HaShomer HaChadash is doing on the ground: assisting Jewish and non-Jewish farmers, ranchers, who operate legally, out of concern for our existential future in this complicated region of the world; Cowardice breeds hatred, disunity and can be overcome by having a strong, clear identity that aspires to equality of opportunity.
Meet Salem Ghanem: He is 32 years old from the northern Galilee town of Maghar. He served in the Border Police and currently works as a Western Galilee coordinator in HaShomer HaChadash (a social-educational movement with the goal of assisting farmers and ranchers as well as strengthening the Jewish people's connections to the land, Jewish values and Zionist identity) under a joint venture with the Jewish National Fund; we will return to him shortly.
Much ink has already been spilled regarding the simple and complex matter of the recently passed Nation State Law. Simple — because there is not a single Zionist who read the law and experienced an emotional shake-up due to some ideological novelty or unfamiliar insight.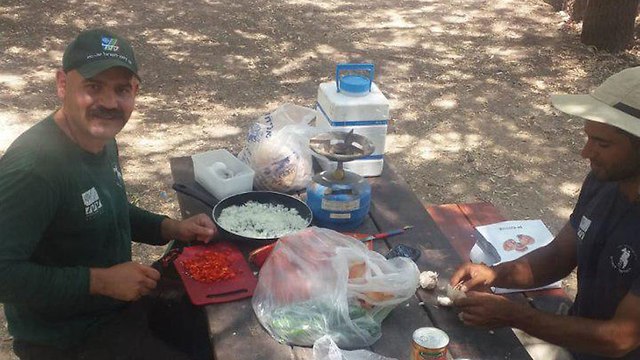 Complicated — because it is clear to all of us that the State of Israel is challenged by its internal issues more than any existential challenge on its borders.
Questions regarding self-identity and clear definitions that will shape the coming centuries are relevant and necessary.
Like an adolescent whose mindset is beginning to crystallize and he has began to direct his life according to his beliefs, so too the State of Israel's conduct on its 70th anniversary: striving for truth, but struggling with large-scale ventures; a scope that contains complexities that do not pose a risk to those whose identity is clear and solid.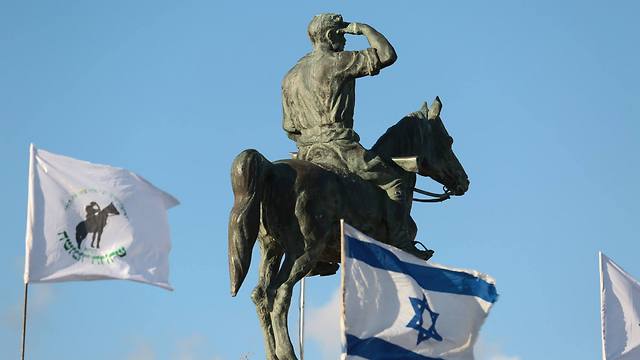 And now for a real life example: HaShomer HaChadash (the "New Guard") came to life in the Galilee following the abandonment of land by Jewish farmers and especially against the backdrop of thefts , property destruction and land-grabbing by minorities.
Over the years, many have tried to portray us as politically right-wing, including lies accusing us of engaging in violence, rudeness and bullying against the Bedouins. To my delight, every passing day we succeed in proving that right or left is not what we are about.
Moreover: What we are doing on the ground is perhaps what the Nation State Law attempts to say using words, and in a manner that provides expression and a place in the Jewish and democratic State of Israel for every citizen, regardless of religion, race or gender, without compromising even a millimeter of ideology or land that we adhere to.
In this spirit, the organization assists Jewish and non-Jewish farmers based on a uniform criterion: those who operate in agricultural land legally, while ensuring that they have no involvement in criminal activity.
Moreover, the movement employs Druze, like Salem and Bedouins, in its various projects. They see the organization as a home, just as I see it, with the same mission and vision.
This is not about self-marketing but rather a microcosm that clarifies the responsibility we have for the Zionist idea, regardless of the superficiality of the right and the left, but out of concern for our existential future in one of the most complicated areas of the world.
The Nation State Law can be a means for those who want to destroy the State of Israel under its unique and essential character, as certain groups do, and on the other hand it can be a unifying force for all citizens of Israel and for its special purpose. Salem knows the uncompromising Zionist vision of the organization and still finds a home within it.
The law needs a clear reference to the minority populations in Israel, and therefore the amendment to the law proposed by MK Benny Begin (Likud), which refers to "equal rights for all citizens of Israel," is just and important.
It is time to move on from the stage of definitions and words to the stage of deeds and unity.
In the long-term view, my heartfelt recommendation to members of the various minority groups in Israel is to maintain a safe distance from any leadership that tries to undermine the existence of the state and to join in carrying the burden.
On our part, the Jewish majority in Israel, cowardice is the great danger, which also breeds hatred and disunity. The possibility of overcoming it begins with a strong and clear identity, one that in any case is not threatened by equality of opportunity but aspires to it.
As reported by Ynetnews