Op-ed: Prime Minister Netanyahu fears that a joint Arab-Jewish struggle against the anti-Arab, anti-democratic Nation-State Law has the potential to make a fundamental difference if only progressive-minded Jews are willing to regard Arab citizens as equal partners, as during Oslo peace process.
A month after the enactment of the Nation-State Law, it is still difficult to assess how it will affect our lives as Arab citizens of the Jewish state.
The question, however, concerns not only the law's legal and constitutional implications, but also its anti-Arab, anti-democratic statement directed against us, led directly by cabinet ministers and the prime minister.
The Nation-State Law carries dangerous implications to the public discourse, and leads to our identification as an enemy from within.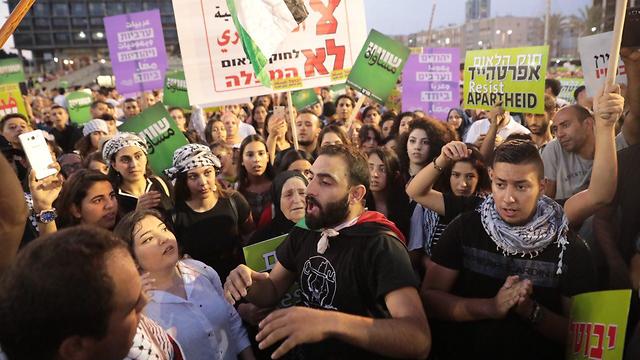 Arab society is leading a public and parliamentary protest against the law, both in Israel and abroad. Demonstartors are calling for the protection of Arab society's status in its homeland, including its language as well as its rights.
But the protest was almost completely ignored until the mass demonstration in Tel Aviv two weeks ago. This demonstration, which included more than 10,000 Jewish supporters alongside Arab demonstrators, was harshly criticized, especially by the prime minister. Not for nothing.
Netanyahu was frightened by the insistence of Arab society— whom he has always tried to disengage from Israeli society—on swarming to Tel Aviv and demanding their right to full equality, without renouncing its Palestinian national identity.
But Jewish voices opposing the law also frighten him. He understands that it is not merely 'gentle soul' members of the left who are demonstrating, but also people whose country is very dear to them, who are acting in its favor and who genuinely fear the consistent harm done to democracy by the right wing, myself included.
This cause is important, despite the blind eye turned towards our discrimination and the crimes of occupation committed against our fellow Palestinians beyond the Green Line.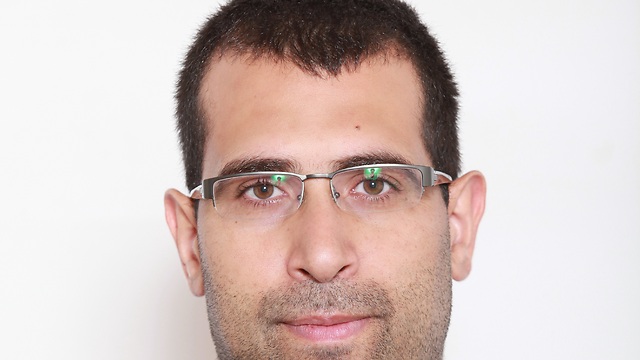 Netanyahu is afraid, because he understands that his conduct does not leave his opponents many options: as Arab citizens, he leaves us no choice but to voice our cry to Israeli society and to the entire world. We will not shut ourselves up in our communities and we will not volunteer for the execution of a political transfer.
The Jewish democratic forces will not remain indifferent, but will intensify their protest against the unrestrained gallop into a less democratic state with more and more fascist features.
What frightens Netanyahu the most is that the joint protest proved that the conditions are ripe, more than ever, for connecting these two communities in a joint struggle with enormous potential for political change in Israel.
The majority of the Arab public sees itself as part of the Palestinian people, and regards its partnership with progressive elements of Jewish society as a strategic goal for peace, equality and democracy. For decades, mainstream Israeli society has been able to respect this complexity and to cooperate on certain matters with Arab citizens and their political representatives.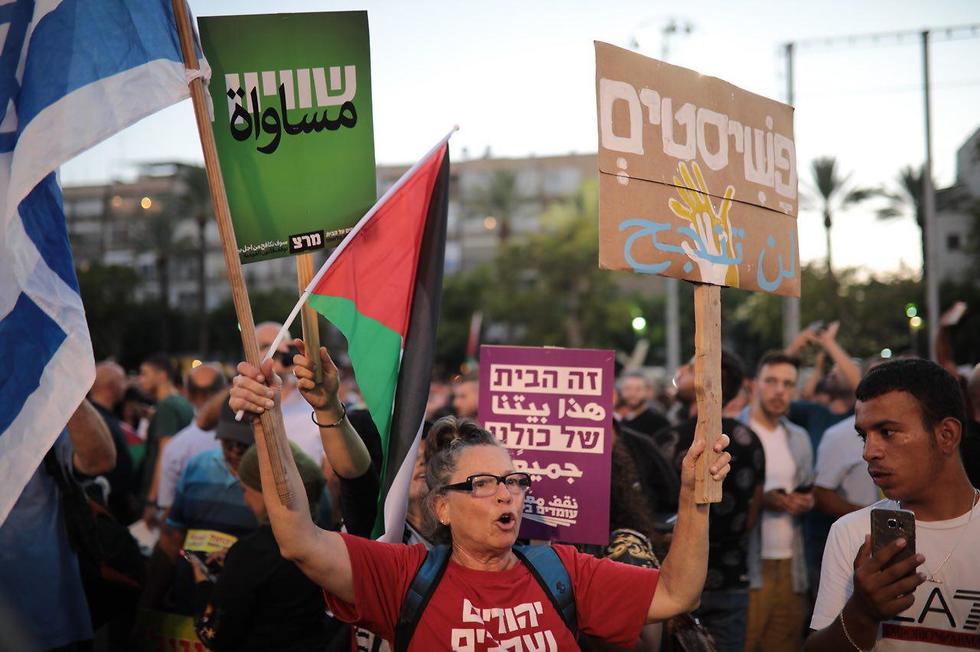 The peak of the Jewish-Arab partnership was realized when the representatives of Arab society supported the 1993 Rabin government because of the peace process, despite Rabin's military past. Rabin's assassination, the events of October 2000 and the rise of the right, severely damaged this partnership.
The joint protest against the Nation-State Law has the potential of restoring the joint Jewish-Arab struggle, and Netanyahu is attacking it with provocation and divisiveness.
The absurd thing is that those politicians whom he accuses of forgetting "what it means to be a Jew" and the media, whom he accuses of betrayal and of being leftists, are following him albeit being alarmed by his incitement against Arab society.
A joint Arab-Jewish struggle can bring down the right and bring about fundamental change, but it will only happen if those Jewish politicians, who claim to be an alternative to the right, stop believing in Netanyahu's provocations and playing into his hands, but rather see Arab citizens and their representatives as equal partners.
As reported by Ynetnews