After 3 Arabs from Shfaram were attacked at Kiryat Haim beach, police detain 29-year-old man on suspicion of involvement in crime; two suspects detained so far, with one of them being released to 3-day house arrest; victims say racism led to attack.
The Police detained Saturday a 29-year-old from Nesher on suspicion of involvement in the beating of three Arabs from Shfaram at the Kiryat Haim beach in Haifa on Monday.
The victims—a doctor from Ichilov Hospital at the Tel Aviv Sourasky Medical Center, a 28-year-old nurse and a 20-year-old man—described the chain of events leading to their attack.
"We were sitting on on the beach for about half an hour when a Jewish man walked up to us and asked if we were Arabs. We said 'yes, what do you want?', and he just left. We thought that he might be drunk.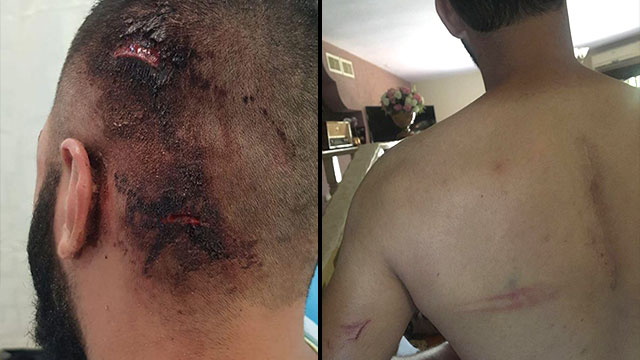 "The man returned shortly, this time accompanied by many others," the victims elaborated.
"After two minutes he came back with nine other people with knives, metal chains and bars and just started to beat us," they recalled.
"They started hitting us with no mercy, in all parts of our body, when we were sitting down. They wanted to kill us, just because we are Arabs," they added, and mentioned they were hit in the head, upper limbs, knees and back.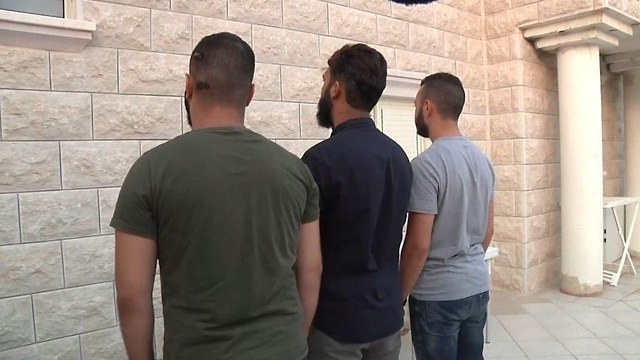 "Two Jewish men passed by, pushed them back from us and called the police and Magen David Adom (MDA). The two Jewish men gave us water and helped us," they added.
One of the men who were attacked said, "It hurts my heart, because in my profession I treat Jews. I have never looked at a man's origin. I also have Jewish friends and I live among Jews."
The men also said that the attackers swore at them and said "you are Arab dogs, don't stay here."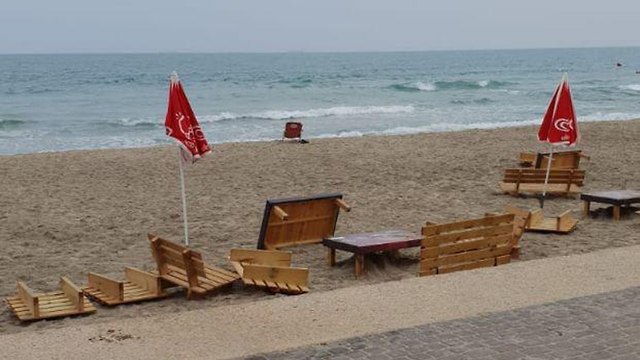 A police statement said that the three were sitting on a beach in Kiryat Haim, when the first suspect, a 23-year-old from Kiryat Haim, came up to talk to the victims. He later returned with his friends and together they attacked the three.
Following the attack the three men were sent to the Rambam Medical Center in Haifa for medical care, where they filed a complaint over the attack.
"We didn't hurt anyone," they told Ynet on Friday. "They just started beating us with no reason. They almost killed us. We asked them to stop but they kept going. They were only pushed away when other people arrived. We hope the police will apprehend them," they concluded.
The Haifa Magistrate's Court ordered the release of one of the suspects in the attack who was detained earlier Saturday, a 23-year-old from Kiryat Haim. He was released to a three-day house arrest.
Judge Gil Karseboom decided on the release due to lack of evidence linking the suspect to the attack, and the fact that police did not examine his alibi claims during the first 24 since his arrest as well as not performing a suspects line up.
The police asked for the decision to be delayed until Sunday morning. However, the judge delayed his decision to 11pm on Saturday — merely an hour and a half after the decision was made.
The police can now appeal to the District Court.
Attorney Lior Bar-Zohar who is representing the suspect said that his remand was based on information given by the complainants rather than evidence, asking to release the suspect immediately.
As reported by Ynetnews