State news agency SANA accuses 'Zionist enemy' of returning in its 'desperate attempts to support defeated terror organizations' by attacking military outpost north of Al-Nayrab military airport; no injuries immediately reported as IDF remains silent.
A military official in Syria accused Israel on Sunday evening of attacking a Al-Nayrab military Airbase at Syria near Aleppo, according to Syria's official news agency SANA. No injuries were immediately reported, but damage was said to have been caused.
The IDF had neither confirmed not denied the reports by Thursday evening.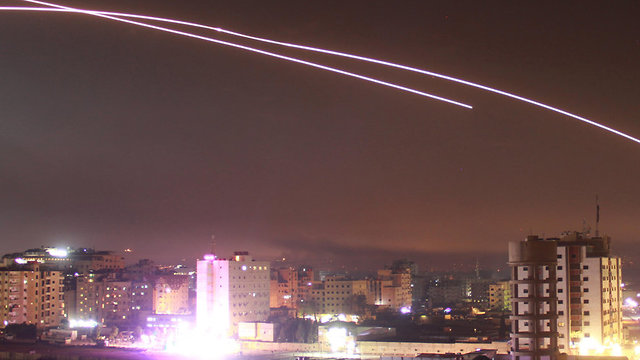 "The Zionist enemy returned in its desperate attempts to support defeated terror organizations in Daraa and in Quneitra, and it attacked using missiles one of our military outposts north of the Al-Nayrab airport. Damage was caused to property only," a Syrian statement said.
The IDF said in a statement last Thursday that it hit three targets the night before in retaliation for an incursion on Wednesday of a Syrian drone which was shot down over northern Israel.
"The IDF holds the Syrian regime accountable for the actions carried out in its territory and warns it from further action against Israeli forces," the Israeli statement said at the time.
On Friday, Israel fired a Patriot missile at a UAV approaching its border from Syria, the second such an incident that week.
Israel, concerned that Iran's growing presence in Syria is a threat to its security, has struck dozens of Iranian and Iran-backed positions in Syria over the course of the seven-year conflict.
Iran is a key ally of Syrian President Bashar Assad and backs a number of militias, including Lebanon's Hezbollah, fighting in support of Assad.
As reported by Ynetnews