In emotional video, Zehava Shaul urges Yahya Sinwar to propose deal to Israeli government that would see her son's return in exchange for humanitarian aid for Gaza and the release of Palestinian prisoners; 'I'm appealing to you so another violent conflict would be prevented. That's the kind of deal every leader should strive for,' she says.
Zehava Shaul, whose son Oron Shaul was killed in the 2014 Operation Protective Edge in Gaza, released a video Thursday pleading with Hamas' leader in the strip, Yahya Sinwar, to release her son's body.
"You have my son Oron, and I have no information regarding his fate," said Zehava in the emotional video. "Not from you and not from the Israeli government. We, the people, pay the price of the violent conflict between the two sides, and the price is unbearable."
"I haven't been living my life since July 20, 2014. I don't wish on any mother, Israeli or Palestinian, to go through what I've been going through since that day. I appealed to the Israeli government and I appeal to you with the same request: bring my son back," she pleaded.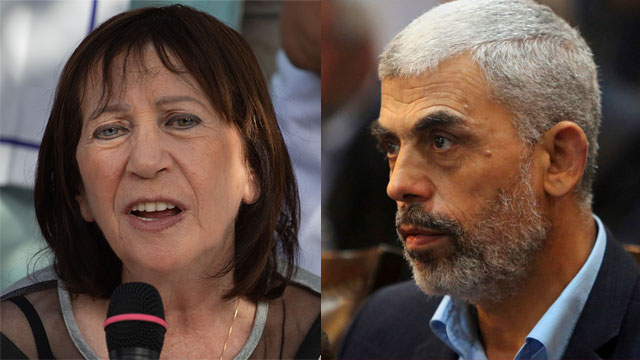 She expressed sympathy with Gaza's residents. "I am aware of the humanitarian crisis the residents in the Gaza Strip have to deal with. The Gazans shouldn't pay the price of this conflict. On the contrary, I see great importance in calming the situation and finding a solution that would make the life of the people on both sides easier," Shaul said. "Enough. This is the time for both sides to find a compromise in order to advance a peace deal that would include the return of our boys and humanitarian actions in exchange for Palestinian prisoners."
She even asked the Hamas leader to appeal to the Israeli government himself.
"I'm appealing to you so you would propose to the Israeli government a deal in which my son, along with the other boys you have, would be returned. I'm appealing to you so another violent conflict would be prevented, so the lives of people on both sides don't become unbearable. That's the kind of deal every leader should strive for," she exclaimed.
Oron Shaul, an outstanding soldier who served in the Golani Brigade, was killed when the APC he was in was hit by anti-tank missile during Operation Protective Edge. His body was never recovered and he was declared a fallen soldier whose place of burial is unknown shortly afterwards.
Later, however, the family said they regretted accepting the IDF's version of events and pushed to change his status to captive or missing.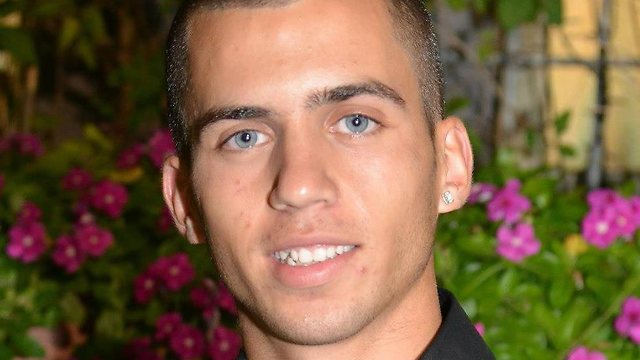 Over the past four years, the family has been fighting, along with the family of Hadar Goldin who suffered a similar fate, to have their son returned to Israel.
On Thursday, the Al-Hayat newspaper reported that Germany is mediating indirect negotiations between Israel and the Hamas terror group on a possible prisoner exchange deal that may see the return of Shaul and Goldin.
Public Security Minister Gilad Erdan confirmed the report Thursday. "Without elaborating on which diplomatic channel, I can say that I recently received an update on the matter. The State of Israel and the envoy that was appointed for this—former senior Shin Bet official Yaron Blum—are making every effort through diplomatic channels to try and begin talks, a negotiation with Hamas—not directly of course—to return our soldiers and our citizens, but through a political channel," Erdan said during a Ynet studio interview.
As reported by Ynetnews