Mo Salah is considering quitting the Egyptian national team due to his unhappiness over what has happened in Chechnya, where the team was based during the World Cup at Russia 2018, a source close to the Liverpool forward has told CNN.
Last season Salah became an international star — ranked alongside the likes of Cristiano Ronaldo, Lionel Messi and Neymar Jr. — due to his goalscoring feats for Liverpool, who he helped reach the Champions League final.
Salah was injured in that game against Real Madrid and subsequently missed Egypt's opening World Cup match against Uruguay, though he played and scored in the 3-1 defeat by hosts Russia.
But as he struggled for fitness a picture of Salah walking beside Chechnya leader Ramzan Kadyrov became a major talking point at the World Cup.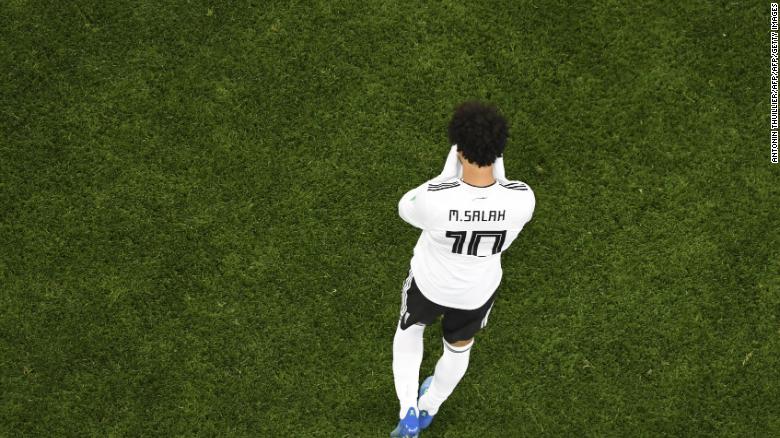 Kadyrov, leader of Chechnya since 2004, has stifled any form of dissent, subduing the separatist movement that fought the Russian army for nearly two decades.
Subsequently Kadyrov made Salah an honorary citizen of the Chechen Republic.
"Mohamed Salah is an honorary citizen of the Chechen Republic! That's right!" the Chechen leader wrote in a social media post. "I gave Mohamed Salah a copy of the order and a pin at a celebratory dinner that I gave in honour of the Egyptian team."
A Russian state-funded news agency RT video shows Salah smiling as Kadyrov gives his speech and pins a badge bearing the Chechen flag to the Egyptian international's shirt.
Salah feels exposed by what has happened in Chechnya, the source told CNN. The Liverpool star doesn't wish to engage in topics beyond football or to be used for anyone's political image.
In an email sent to CNN, the Egyptian Football Federation said it was surprised that Salah was ready to "quit the national team" and that the 26-year-old hadn't informed them of that intention.
"We were always informed by Salah when he takes any decisions," said the statement.
"We spend the whole day together and he has never discussed this issue with any of the delegation's members.
"We are here in a sports event and we are following FIFA procedures, we don't discuss politics, and if there is any political discussion, it should be directed to FIFA."
Egypt's final World Cup game is against Saudi Arabia on Monday. Having lost their other two games, Egypt is unable to qualify for the tournament's knockout stages.
As reported by CNN