Speaking at a conference in Jerusalem, Austrian Chancellor Sebastian Kurz says during WWII, 'many Austrians supported the system which killed over six million Jews from all over Europe and beyond,' admitting that 'Austria has looked away far too long, and has fulfilled its historical responsibility too late.'
Austrian Chancellor Sebastian Kurz said Monday it took his country "too long to be honest" about its part in the Holocaust.
"To remember means also to admit the truth. At that time, many Austrians supported the system which killed over six million Jews from all over Europe and beyond. Among them, 60,000 fellow Austrian Jewish citizens in Austria alone," Kurz said during a speech at the American Jewish Committee (AJC) in Jerusalem.
"It took Austria a long time to be honest about its past. We've realized that Austria was not only a victim, but also a perpetrator," the Austrian leader added. "Nevertheless, Austria has looked away far too long, and has fulfilled its historical responsibility too late."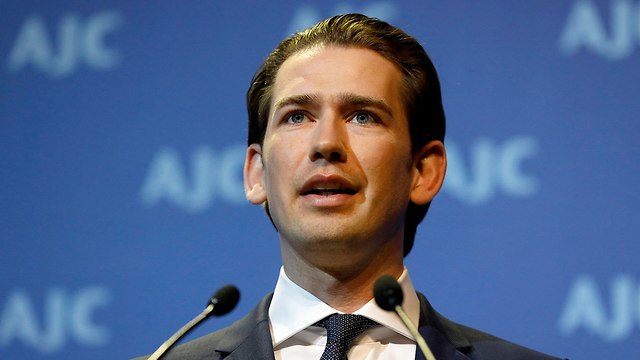 Taking responsibility for his country's actions during World War II, Kurz continued, "I have to admit that there many people in Austria who did nothing to fight the Nazi regime. Far too many actively supported these horrors and even were perpetrators."
"Austria used to see itself as the first victim of the Nazis," he went on to say. "And that is true for all of those who fought in the resistance, whom we cannot thank enough. But the ones who gathered in large numbers in Vienna in March 1933 were not victims. And the ones who watched and participated, when their neighbors were robbed, thrown out, and murdered—were no victims. And the ones who committed the terrible mass murder of Jews were not victims at all."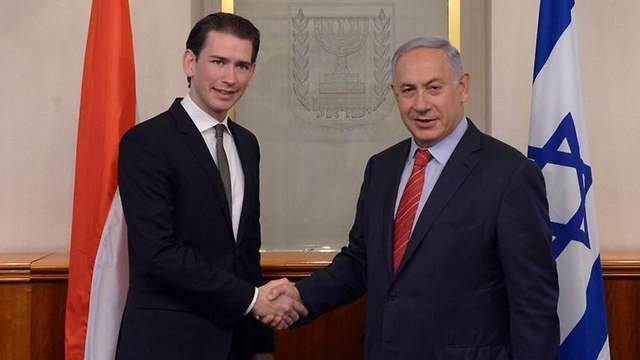 He stressed that "Austria and Austrians carry a heavy burden. We all know history cannot be undone. But let me assure you that we Austrians know that because of our history, we have a great responsibility. It is our duty and obligation to ensure that the Shoah will never happen again, and that my generation and succeeding generations will never forget these horrible crimes."
"Therefore, Austria's legislation is very clear: any kind of neo-Nazi activity, including Holocaust denial, is strictly forbidden," Kurz said. "But not only legislation, education is also key in order to prevent new generations from repeating the failures of the past. We therefore have been fostering a culture of commemoration at our schools, and it is our goal to bring as many students as possible to memorial sites, like Mauthausen in Austria, so they could see with their own eyes the evils that were committed."
Kurz also stressed the importance of meeting with Holocaust survivors and hearing their stories.
"We can only begin to truly understand the suffering that people experienced during this time by talking to survivors," he said.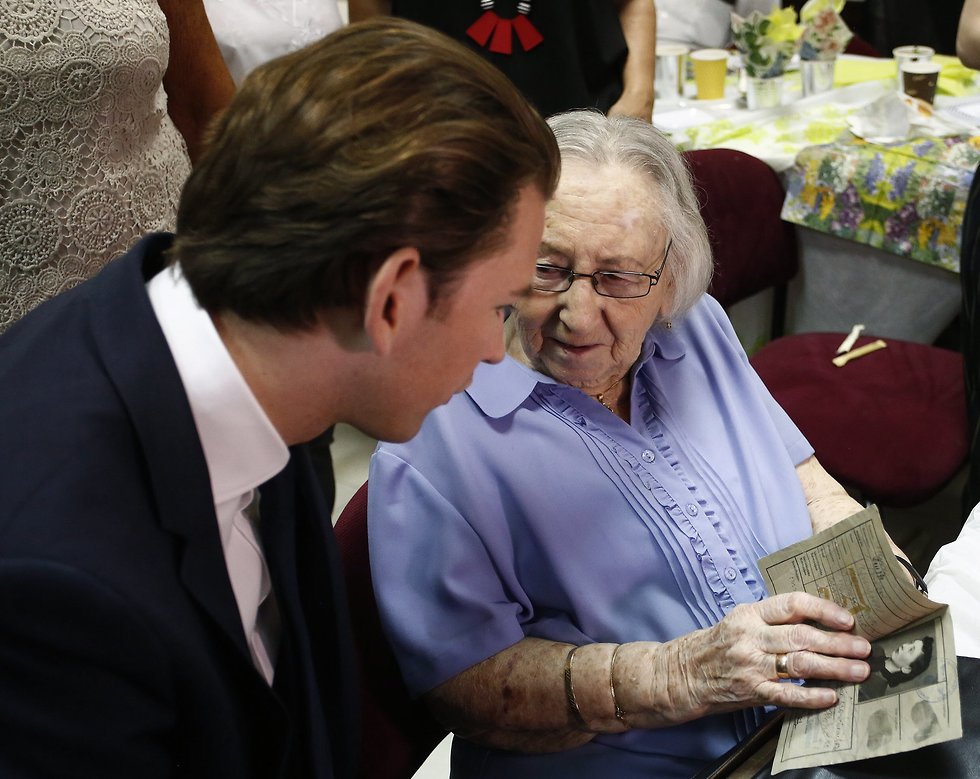 "For me, the first time I had the honor to talk to Holocaust survivors was at high school age. I can still remember these discussions very well. I heard stories of personal hardship, of losing entire families and what it feels like to be abandoned by your country, your neighbors, your friends," Kurz recounted.
"As painful as it felt, as difficult as it was to understand, it was essential to hear their story to get a sense of the suffering of so many people. And because my generation is one of the very last to be able to have such conversations, I think we have an important responsibility to listen carefully to what happened and to take these lessons to heart," he asserted.
He concluded his remarks with an expression of support for Israel. "Austria supports Israel and the global fight against anti-Semitism, not for political or economic reasons, but as part of our friendship, of our moral obligation," he said. "Only if Jewish people can live without restrictions in peace and security, the eternal call 'never forget' can truly become 'never again.'"
AJC Chief Executive David Harris praised Kurz for his remarks, noting that "This is the first time since 1945 in which an Austrian chancellor says clear: We have a historical responsibility to the State of Israel and its security."
The 31-year-old Kurz is the youngest leader of a democratic nation in the world. When he was elected, he was initially met with suspicion in Israel after forming a coalition with the right-wing nationalist Freedom Party, which Israel has avoided any official contacts with due to its past ties to Nazism and fascism.
Determined to alleviate Israel's concerns about him, Kurz arrived in the country on Sunday with a delegation of 30 Austrian businessmen and with his Education Minister Heinz Faßmann.
As reported by Ynetnews