Op-ed: As the threat of long-range rockets reaching Be'er Sheva, Ashdod and Rishon LeZion—and maybe even Tel Aviv and Ben-Gurion Airport—keeps hanging over Israel, Hamas believes it has the freedom to fire at the Gaza vicinity communities fearlessly and send incendiary kites across the border.
The results of the recent exchange of blows between the IDF and Hamas are pretty grim, as far as Israel is concerned.
Israel responded to the wave of attacks on its citizens by bombing a series of targets in the strip at night. Not a single Hamas member was hurt. Hamas and Islamic Jihad's mortar firing cells escaped unharmed as well.
Prime Minister Benjamin Netanyahu said Hamas had suffered a heavy blow. I doubt he managed to convince the public of that. Hamas definitely doesn't think so.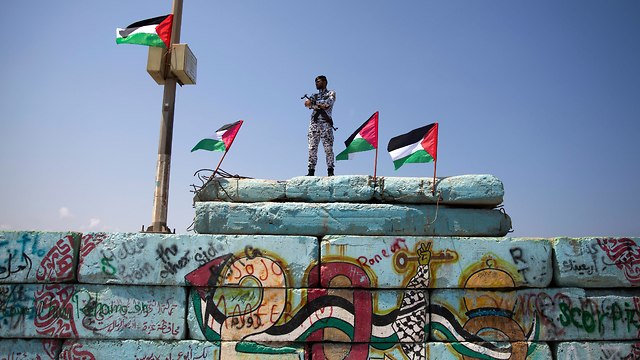 From Hamas' point of view, Israel was deterred, as it feared a wide-scale operation which would have undoubtedly resulted in Hamas firing long-range rockets capable of reaching Be'er Sheva, Ashdod, Rishon LeZion and maybe even Tel Aviv and Ben-Gurion Airport. Most rockets were intercepted by the Iron Dome system, but it would have been enough for just a few of them to hit targets in those areas to cause Israel serious damage. This threat is hanging over Israel, and Hamas thinks it gives it the freedom to fire at the Gaza vicinity communities fearlessly and send incendiary kites across the border.
There are two main potential threats which could have deterred Hamas from adopting this policy, which is destructive for Israel: One, a fear for its rule; two, a fear that a serious flare-up would lead to further deterioration in the miserable situation of Gaza's residents, who Hamas is responsible for as their ruler. But for some time now, the voices from Israel have been making it clear to Hamas that these two threats have been lifted and that it is free to carry as it pleases on fearlessly.
When he was in the opposition, Netanyahu declared that as prime minister he would make sure to topple Hamas. Defense Minister Avigdor Lieberman made similar statements. Those statements turned out to be empty.
Moreover, voices in the IDF, and even in the government, indicate that Israel is interested in keeping Hamas in power, or at least believes that any other alternative would be worse. As a result, the main factor which could have deterred Hamas—the fear of being toppled—has been removed.
The second factor is the fate of Gaza's residents, which is indeed bitter and very unfortunate. But Hamas is trying, quite successfully, to shake off responsibility for their situation and unjustly turn it over, on the international level, to Israel. And it seems to be succeeding even in Israel itself.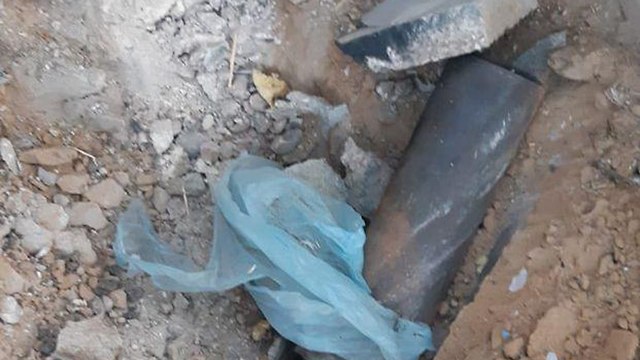 For some time now, we have been hearing voices in Israel in favor of improving the Gaza residents' situation, without demanding a demilitarization of the strip in return. The claim is that the deterioration in the Gazan population's situation threatens Israel more than it threatens Hamas, and that improving the Gazans' living conditions will give them something to lose in case of a flare-up.
Historical experience shows that this claim is baseless. Hamas would gladly transfer the responsibility for the strip's residents over to Israel. As for their situation, it was better for quite a few years when they lived under the Hamas rule, but that didn't prevent Hamas from causing flare-ups, although it knew they would harm the residents under its rule. Hamas was not deterred from dealing with Operation Protective Edge for more than 50 days, while Israel begged for a ceasefire, despite the clear damage caused to the strip's residents.
The battle must continue out of an understanding of the way Hamas sees the conflict. The fact that Israel is sensitive about any damage caused to its citizens doesn't mean that Hamas is similarly sensitive about its own residents, who it has no problem sacrificing for its goals. Hamas' sensitivity is first and foremost towards its rule. When Israel offers Hamas an insurance policy concerning this main point, it loses its trump card.
As reported by Ynetnews