Op-ed: Reading Madeleine Albright's New York Times op-ed about democracy fading away in the Trump era, one can't help but be amazed by the similarity and even identicality between the insights it raises and what is going on in Israel with PM Netanyahu.
Madeleine Albright, a historian by education who served as the US secretary of state from 1997 to 2001, published an op-ed in the New York Times last month titled, "Will we stop Trump before it's too late?"
The main idea of the article is that democracy, which flourished in the Western world from the end of World War II, is fading away and being replaced by autocratic and fascist trends. The man sitting in the White House today, she believes, is acting as a catalyst of these trends.
Reading the article, one can't help but be amazed by the similarity and even identicality between the insights it raises and what is going on in Israel.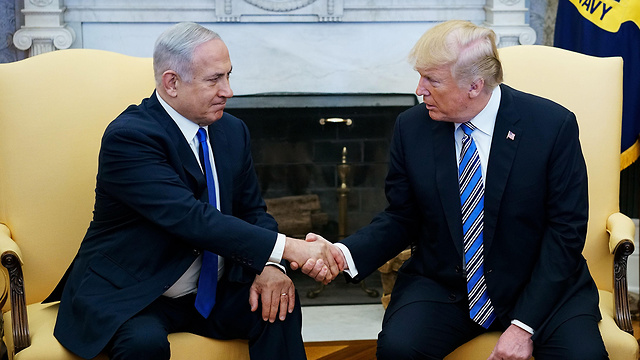 The first insight is that an environment characterized by terror threats, class rifts, a threatened and unstable border, wild social media and ambitious people with cynical plans, constitutes a slippery slope that leads countries from a democracy to an autocracy and fascism.
A second insight is that if a leader of a democratic state fails to understand the essence of democracy, fails to protect it and is unwilling to get killed for it, he will find himself, perhaps even unknowingly, in a corridor leading to autocracy and fascism. Albright is pointing at US President Donald Trump, of course. I am pointing, by analogy, at Prime Minister Benjamin Netanyahu.
Another insight is that the idea being fostered by Trump of "a people dwelling alone" completely contradicts the strategy required to protect the democratic idea—large coalitions with agreements, open societies, complementary rather than competing economies, open borders and so on.
In our tormented country, I clearly identify a preference for the "people dwelling alone" policy, which is making us deteriorate to an autocracy, and—Heaven forbid—perhaps even to fascism down the road. I reject the prime minister's attempt to throw dust in our eyes by stating that our international situation has never been better.
Netanyahu brags about the many world leaders lining up at our doorstep. The test is which of all these leaders will come to our aid on the day of reckoning. Will we see India's leader, for example, who dangled his feet in the water with Netanyahu but is sustaining an extensive relationship with our greatest enemy, Iran (and I'm wondering whether the military technologies we are supplying him with won't spill over to Iran)?
Trump, who recognized Jerusalem as Israel's capital, not as part of a comprehensive agreement to end the conflict, helped deepen our isolation by doing that. And when Russian President Vladimir Putin, Turkish President Recep Tayyip Erdoğan and Iranian Supreme Leader Ali Khamenei decide on the future of the Middle East, Trump not only avoids sending a representative on his behalf to the talks but announces his intention to pull out the small American force deployed in eastern Syria as soon as possible.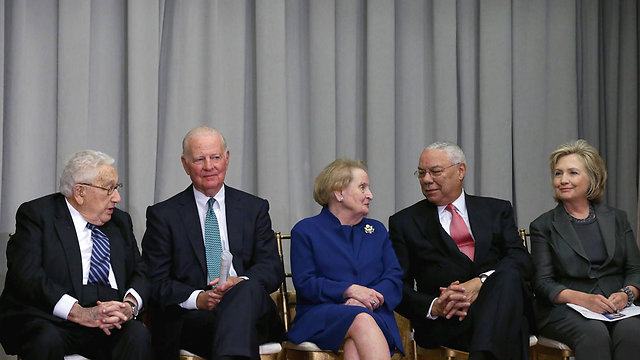 State officials in Jerusalem are blind to the fact that Trump looks at the world through a narrow lens rather than through the unwritten moral alliance that existed between Israel and the US for decades (and the defense and finance ministers shouldn't be surprised if, as part of across-the-board cuts in the US budget, the Americans will announce a cut in the Israel aid budget as well).
Albright writes, "Trump has attacked the judiciary, ridiculed the media, defended torture, condoned police brutality, urged supporters to rough up hecklers and—jokingly or not—equated mere policy disagreements with treason. He routinely vilifies federal law enforcement institutions. He libels immigrants and the countries from which they come. His words are so often at odds with the truth that they can appear ignorant, yet are in fact calculated to exacerbate religious, social and racial divisions." Doesn't that sound familiar where we come from?
And to those who'll ask what can be done, here's another quote from Albright, who is still optimistic despite being 80 years of age. First of all, defend the truth. Defend the media. Do not treat the media as an enemy of the people but rather as the protector of the people. Reinforce the principle that no one, not even Trump or Netanyahu, is above the law.
We should each do our part to energize the democratic process, listening respectfully to those with whom we disagree, knocking on every door to encourage worthy candidates to enter the political field. And last but most important, ignore the cynical counsel that "there's nothing to be done!"
As reported by Ynetnews