'Israel's establishment didn't end the desire to attack us, but it gave us the ability to fight back,' the prime minister says at ceremony celebrating 70 years to the IDF; Rivlin: 'Anyone who tries to strike us with force—will be defeat with force.'
Prime Minister Benjamin Netanyahu sent an implied warning to Iran on Monday evening, saying "the enemies who threaten us with destruction should know hey are putting themselves in grave danger."
"The establishment of the state did not end the desire to attack us. What it did do is give us the ability to fight back against our enemies," Netanyahu said at an event marking 70 years to the establishment of the Israel Defense Forces (IDF).
"Herzl spoke about the need for a defensive force—as he called it—under whose shadow we will shelter. Later, Jabotinsky spoke of an iron wall. Ben-Gurion realized these views with the establishment of the IDF, with the entire nation taking part in building the army up," the prime minister went on to say. "On this defensive wall shatter our enemies' delusions that they could uproot us from our country, and our strength grows from one generation to the next."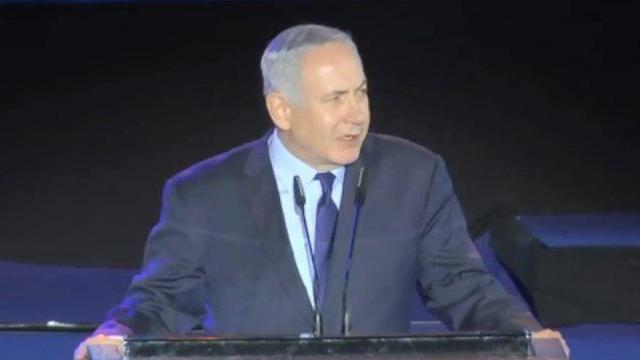 Amid growing tensions between Israel and Iran over Tehran's efforts to establish military presence in Syria, the prime minister decided to cut short his visit to Cyprus on Tuesday and return to Israel before flying to Russia for his meeting with President Vladimir Putin on Wednesday.
President Reuven Rivlin had a similar message for Tehran, saying, "We've withstood and still withstand direct Iranian attempts to hurt the State of Israel. Anyone who tries to strike us with force—will be defeat with force."
"We will continue to fight, strong and determined, at any moment in which we are called to war or come close to one, and with the same might and determination we will continue striving for calm, peace and security," Rivlin added.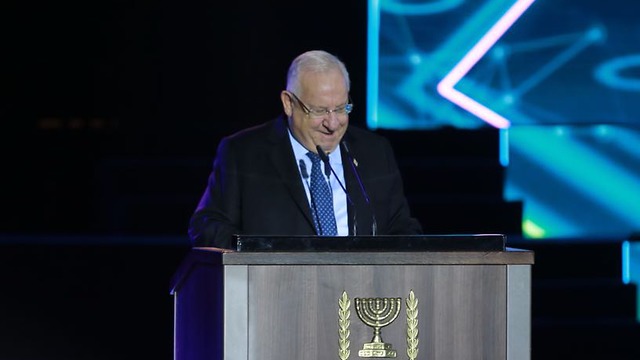 The president also praised the Israeli military, saying that "Thanks to the IDF, we can sleep soundly. Thanks to the IDF, we can live our normal lives even under difficult circumstances. Thanks to the IDF, its soldiers and its commanders, we stand here today marking 70 years to the State of Israel."
IDF Chief of Staff Gadi Eisenkot also discussed the security challenges Israel faces, saying that "The volatility and complexity on the different fronts, our enemies' efforts to grow in power, and Iran's attempts to further entrench itself near our borders—all of this requires us to have the initiative and determination, and to prepare ourselves to face any scenario."
Defense Minister Avigdor Lieberman, meanwhile, stressed the importance of each individual soldier. "Human assets are the true weapons of the IDF. It's the human assets who have the motivation to charge when it's necessary, and not just when the order is give. Every soldier understands that his success in his mission on the Gaza border or in the north is a significant part of our strength," Lieberman said.
As reported by Ynetnews