Chairman of the Palestinian Executive Committee Saeb Erekat insists Palestinian president never 'denied massacres that were perpetrated against Jews', accuses Israel of launching international assault to avoid negotiations.
Chairman of the Executive Committee and chief Palestinian negotiator Saeb Erekat said Wednesday evening that Palestinian Authority (PA) President Mahmoud Abbas did not deny the "massacres that were perpetrated against Jews, including the Holocaust."
Erekat's statement is the first to be issued by a senior PA official since Abbas made a speech on Monday that drew criticism the world over, repeating conspiracy theories about the Jews' origins and their ties to the land of Israel. Abbas also blamed Jews for the persecution they suffered under Adolf Hitler's Nazi regime.
"Abu Mazen never denied the massacres that were perpetrated against Jews, including the Holocaust," said Erekat, using Abbas's nickname.
According to Abbas, "The Jewish question that was widespread throughout Europe was not against their religion, but against their social function, which relates to usury and banking and such."
Speaking at the Palestinian National Conference (PNC) in Ramallah, he claimed Nazi leader Adolf Hitler offered the Jews money incentives to emigrate out of Europe to Palestine, including the option of taking all of their assets with them and selling their real state in the continent.
"He (Hitler) wanted the Jewish homeland (in Palestine) to be supportive of him," the Palestinian leader said.
"Abu Mazen believes in peace, in negotiations and in the establishment of two states that live in peace and security as good neighbors in accordance with his vision of peace which he set out before the Security Council," Erekat said, further defending his boss in Ramallah.
Erekat went on to express his astonishment at the "coordinated attack" Israel had allegedly launched around the world against Abbas since his speech, which he said was an attempt to brand the PA leader as an anti-Semite, to avoid returning to the negotiating table and to label him as a supporter of terror.
The international assault, he said, had been carried out by distorting Abbas's words in his speech in which he quoted Jewish historians to prove that Jews had no link with Israel.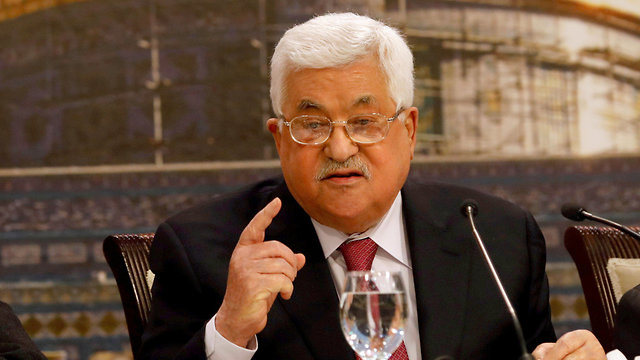 "Abu Mazen has emphasized several times his respect for the Jewish religion and that his issue is with those who occupy our land," Erekat said.
Speaking about the roots of European Jewry during his speech, Abbas quoted a historian called Arthur Koestler who wrote about a "13th tribe" of Israel in the "Khazar Kingdom"—a theory that has been dismissed by other Jewish historians.
President Reuven Rivlin questioned earlier how Abbas could be considered a legitimate peace partner in light of is comments.
"How can a leader who expresses such dark anti-Semitic ideas present himself as a partner in peace?" Rivlin asked during a state visit to Ethiopia.
As reported by Ynetnews