Recording artist Ron Nesher convicted of 2 counts of incitement to violence, other offenses relating to threats after he called on followers on Facebook to 'cut up Zoabi into small pieces,' expressed desire to 'hit her over head with chair'; Nesher will be sentenced at a later date.
Rapper Ron Nesher was convicted on Wednesday of two counts of incitement to violence and other offenses related to threatening after he had made posts using harsh language against Joint List MK Hanin Zoabi.
The Petah Tikva rapper, 35, was said to have uploaded a video to his Facebook page in which he cursed the parliamentarian, according to the 2014 indictment against him.
"I hope God takes you," he was heard saying in the video, "and if He doesn't take you, I wish you'd fall into my hands, so I could hit you over the head with a chair, slaughter you and film it."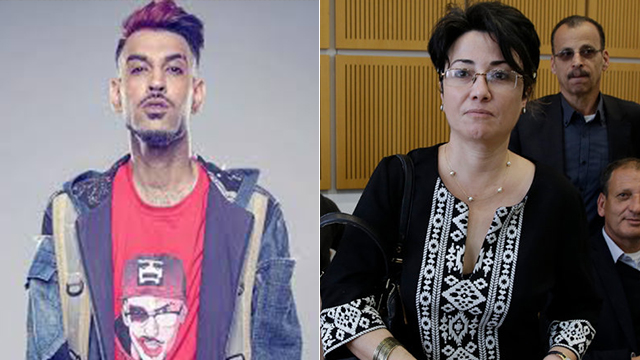 Later in the video, Nesher added, "Let's all go out to the Knesset and wait for her outside. I wouldn't mind sitting in jail over her."
After the indictment was submitted, the State Attorney's Office sought to change the initial charge from insulting a public official to incitement.
The prosecutor's office also wished to add another count of the same offense after he uploaded another video dealing with the Arab MK, in which he said he wanted to "cut her up to small pieces to watch her suffer. Let's hear some original ideas as to how Hanin Zoabi could be tortured."
During the court hearing, prosecutor Efrat Sadeh said she intended to appeal to the court to sentence Nesher to actual jail time of several months. "He was seen in the video explicitly threatening an MK and inciting to violence while calling for violent acts to be committed," she said.
"The circumstances characterize special gravity since he had made to his followers a concrete, real call to harm the parliamentarian," the prosecutor added.
The rapper's attorney, Sharon Ben Tzvi, countered by saying the first video was published following the abduction and murder of Naftali Frenkel, Gil-Ad Shaer and Eyal Yifrach, which later led to Operation Protective Edge. "He took responsibility for his actions and said he did not for a single instant mean for his words to drive anyone to act on them," she explained.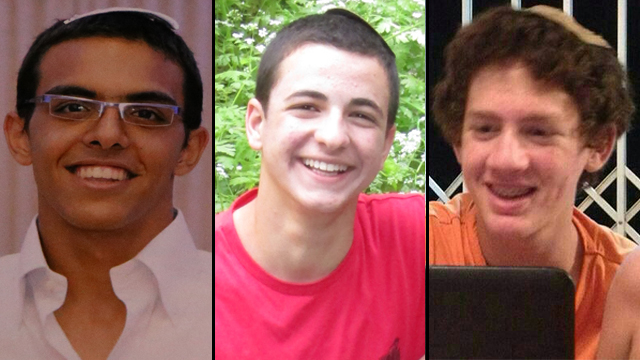 Nesher himself told Judge Tzahi Ouziel after his conviction that, "When I saw MK Zoabi—an elected official—saying three children were murdered out of the killers' self defense, I responded out of impulse."
"I'm not a racist and have never cursed Arabs, I only cursed MK Zoabi. She can say what she wants because she's a public figure. I chose a social network," he added.
Nesher's sentencing will take place in a few months' time.
As reported by Ynetnews