Member of the notorious 'La Familia' fan group sentenced to ten years in prison for aggravated assault of supporter of a rival soccer team; upon receiving sentencing, convict faints.
Omer Golan, the main defendant in the La Familia affair, in which several supporters of the Beitar Jerusalem soccer club were convicted of committing a series of violent offenses, was sentenced Thursday to ten years in prison and a NIS 100,000 fine for aggravated assault of a supporter of a rival soccer club.
Upon hearing his sentence, Golan fainted and had to receive medical attention. His mother burst into tears.
Golan was convicted of assaulting and seriously wounding 37-year-old Yuri Sedletsky, a supporter of the Hapoel Tel Aviv soccer club, at the Reading parking lot in the city's Florentine neighborhood in 2015 after admitting as part of a plea deal he was the one among his group of friends who perpetrated the attack.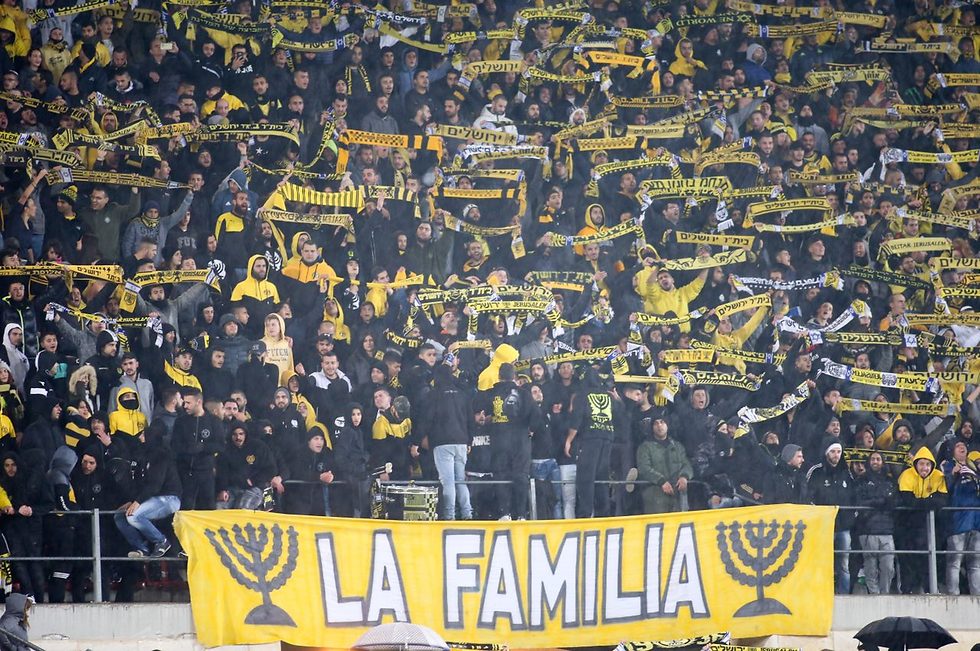 The attackers are all associated with a group called "La Familia," which Golan heads and which in the past few years has been responsible for a series of racist remarks, violent incidents, threats against management and players, opposition to the acquisition of Muslim players, and more.
The indictment asserted the group was created to incite violence and vandalism as a result of a racist and anarchistic ideology against the Arab sector.
Judge Raanan Ben Yosef, who headed the panel of judges in the trial, noted in the verdict that "the prosecution and the defense reached a plea bargain with the defendants, but did not agree on the punishment. Golan hit the complainant's head with a cruel blow and caused irreversible damage and difficulties for the rest of his life. He did his actions for ideological and racist reasons."
According to the indictment, a fight between Golan and Sedletsky broke out after Golan claimed he had erased "La Familia" graffiti that he himself had painted. In the ensuing fight between the two, the Hapoel Tel Aviv fan managed to escape. Following this incident, the indictment charges, Golan wanted to kill him.
In October, 2015, Golan brought a hammer with him and told his friends he is "going to kill (Sedletsky) today." When Golan's group encountered Hapoel fans, they attacked them. Golan, according to the indictment, took the hammer and struck Sedletsky's head, and then fled.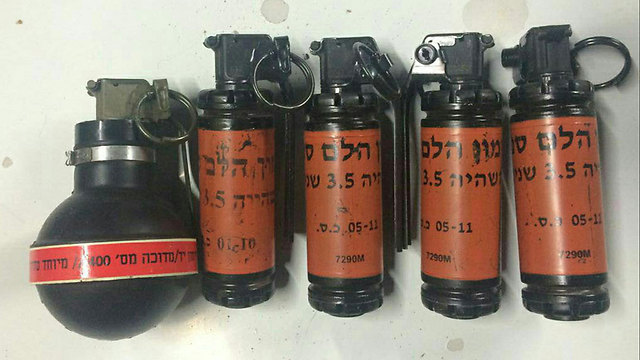 So far, 12 defendants in the case were found guilty of various crimes; assaulting other soccer fans, conspiring to commit crimes, aggrevated robbery, throwing stones on cars of rival fans, and more. Their sentences mostly ranged between 22 to 50 months in prison, a NIS 5,000 fine and a five-year ban from soccer games, with the most severe sentences aside from Golan's given to Eliad Moshe and Assi Besno, who were both found guilty of taking part in the attack on Sedletsky and sent to prison for four and five years respectively for aggravated battery and conspiring to commit a crime.
A state witness, who was a central figure in the extremist organization, was the one who incriminated his comrades. He even managed to extract a confession from Golen, which he documented with a hidden camera.
In total, indictments were filed against 20 members of La Familia, and sentences of additional convicts will be handed in the coming weeks.
As reported by Ynetnews