Op-ed: The prime minister pondered whether to face an indictment with the current or next coalition—and drove the political system and the entire country insane. Meanwhile, as he keeps weighing his options, he is inciting to rebellion against the police, the State Attorney's Office and the legal system.
Prime Minister Benjamin Netanyahu knows he's facing trial. He knows there's going to be an indictment against him. He has decided to build a bunker against the indictment.
He pondered whether to entrench himself with the current coalition or move up elections and entrench himself with the next coalition. It was a human, if not very stately, internal conflict—he drove the political system and the entire country insane.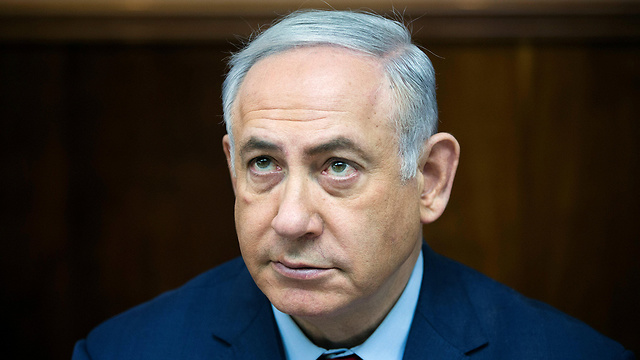 The Central Elections Committee is the body that ensures elections are held in a legal and proper manner. The committee is headed by a Supreme Court justice. This time, the situation is different. We could say, as a joke, that this time the committee is headed by State Attorney Shai Nitzan.
Nitzan is a yeshiva graduate and former member of religious-Zionist youth movement Bnei Akiva. He observes Shabbat and keeps kosher. I take the liberty to assume that he, he too, is more right-wing than left-wing. He shares some biographical details with Police Commissioner Roni Alsheikh. I wouldn't be surprised if they also share in their conversations their shock over the Netanyahu family's corrupt greed, and especially over the governmental lawlessness and the incitement against enforcement and security bodies.
Listen to Shai Nitzan, pay attention to his speeches. They are written carefully, their words are weighed, and they are delivered with the consent and authority of Attorney General Avichai Mandelblit.
Many months ago, there was a report that Nitzan has an even harsher opinion of the illicit gifts affair, Case 1000, than head prosecutor Liat Ben Ari. Illustratively, he sees it as bribery, and she sees it as fraudulently obtaining benefits under aggravating circumstances, fraud and breach of trust.
Nitzan recently delivered a speech that was right to the point, foreseeing the future, in which he warned criminals that their partners, assistants, relatives and associates could turn into state's witnesses against them. And just by chance, only two weeks went by before it was published that Netanyahu's former right-hand man Shlomo Filber had turned state's witness. And just by chance, another three weeks went before and it was published that Netanyahu's former media advisor, Nir Hefetz, had turned state's witness.
Last week, Netanyahu exceeded his own anxieties and ancient hallucinations, saying that a certain suspect had been threatened that his life and home would be destroyed if he failed to come up with delusional lies and dish the dirt on Netanyahu.
Nitzan directly refuted this fib: "We would never, never, recruit a state's witness and tell him to lie." Indirectly, he said much more than that. A decision to file indictments will be dictated neither by the level of public sympathy or resentment nor by public opinions polls, but only by evidence and professional considerations.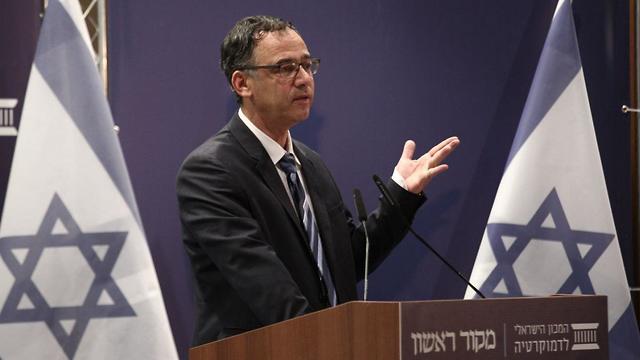 Two kinds of events take place or break out in the public domain, even though no one wants them: wars and elections. Israel's history is littered with wars—the Six-Day War or the Second Lebanon War, for example—which neither side was really interested in.
The same applies to early elections, which none of the parties wanted or predicted. But for the second time in a row, Netanyahu tried to drag an entire country to elections aimed at protecting him—the first time to protect his assets and the second time to protect his personal freedom.
Meanwhile, a scholarly debate has developed between good and strong-minded people on whether we should bring the prime minister to justice or settle for removing him from public life for good.
The investigations against him are packed and filled with evidence. They have a highly reasonable chance of a conviction and no risk of an acquittal. They aren't splendid, they aren't spectacular, they have no "smoking gun" or "golden piece of evidence," terms which are reserved for the use of popular media. There is no need for a gun and no need for a golden piece of evidence when there is so much valuable evidence.
After Netanyahu's former chief of staff Ari Harow signed a state's witness agreement, way before Filber and Hefetz added their signatures, someone asked one of Netanyahu's advisors, "Why don't you suggest that he resigns and strikes a deal?" Bibi is a sensible man, he said, he can be convinced. That's easy for you to say, the man answered. To convince him, you have to get through to his wife and son first.
Many testimonies have flowed in since then, and the indictment is slowly but surely making its way to becoming a done deal. Netanyahu's private deliberation is a national problem. But there's a more significant and fundamental problem: As he deliberates, he keeps inciting to rebellion against the police, the State Attorney's Office and the legal system.
As reported by Ynetnews