Op-ed: Unlike his representatives on social media and his written responses, the prime minister values journalists and values words. He understands that history is written by historians like his late father—the 'elites' in the right and in the left. That's why he is focused on convincing those who don't and won't vote for him.
Last month, we marked the anniversary of former Prime Minister Menachem Begin's death. Unlike my friends in the Left, who have only embraced him in recent years, to me Begin was and remains a role model. Not a perfect person, but good enough to have his name placed in front of all the current affairs to provide an example of appropriate behavior.
Common sense, for example, can explain what happened to Prime Minister Benjamin Netanyahu in the gifts affair. A public servant can't receive a regular supply of gifts worth NIS 1 million for a decade. A municipality worker can't receive such gifts from a friend who happens to live or build in the city. Neither can a Knesset member. And if we add the conflict of interest, it becomes even more problematic from a legal perspective.
Compared to the gifts, common sense—at least mine—is having difficulties understanding the communication cases. Explaining what made Netanyahu take risks, cross lines, or get into trouble over media coverage issues. After all, the "media" never succeeded in influencing his voters to cast a different ballot. On the contrary. People like me voted for Netanyahu even when the media was homogenous, and especially now that they are more diverse and include right-wing journalists and media outlets.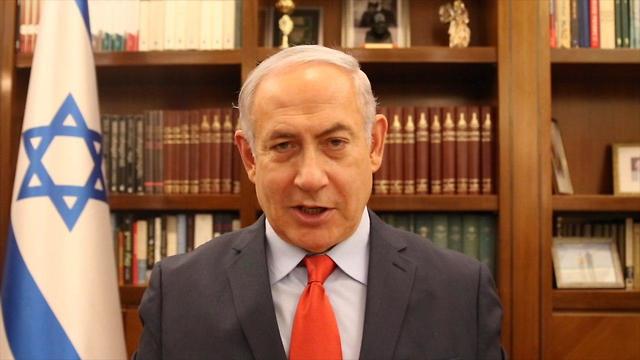 So what made Netanyahu take such a risk? My answer is: The pages of history. Netanyahu is thinking long-term. He understands history isn't written by Likud's number of Knesset seats, o by Miri Regev, David Amsalem and Miki Zohar, but by historians like his late father—the "elites" in the right and in the left. That's what drives him to try to convince them to praise the achievements of his term.
Here's a story from 2011, when I served as his advisor. One morning, Haaretz published an article by Ari Shavit about Netanyahu's ideology. I thought it was an excellent article. He praised Netanyahu's strategic outlook and attacked his political conservatism and hesitancy. Such an attack is a blessing for the electorate.
Netanyahu didn't think it was a good article, despite the bright side. He asked us to write a response, and he put a lot of time into it. The importance he gave one column is the whole story: It's the importance Netanyahu ascribes to words.
Netanyahu is maneuvering the ship very well—not to the right, but in the center. It's only his words that are right-wing. Those who say nothing will change on the day after Netanyahu are right. The sea will remain the same sea, and the Arabs will remain the same Arabs.
Anyone who believes Netanyahu is an obstacle to peace is in for a double disappointment. First of all, peace won't come—there will be no independent Palestinian state, because such a state is an existential threat to Israel. Second, Netanyahu is an "obstacle" strictly to the anger in the Right over the construction restrictions and freeze policy in Judea and Samaria. He has the ability to fool, to say one thing and then the opposite. He creates a valve for the Right to let off steam.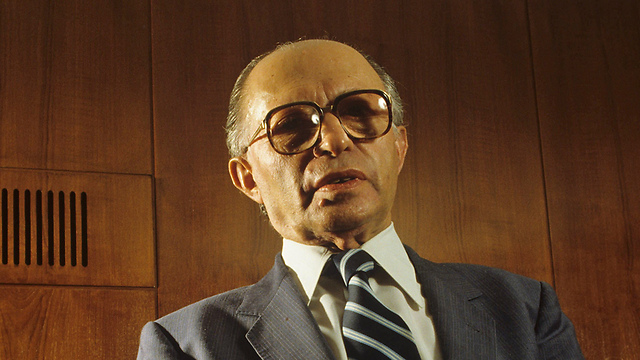 Netanyahu sees the existing diplomatic limitations correctly, but as far as he's concerned, the statement is more important than the acts: Words are everything. He stands on the shoulders of giants—the prime ministers who came before him—and politically, he is no different even from the most left-wing ones among them.
Sometimes, I try to imagine what would have happened had Mapai adopted the Greater Land of Israel vision. The answer is there would have been 2 million Israelis living in Judea and Samaria today, not just half a million. When Mapai wanted to, it even succeeded in building huge neighborhoods in east Jerusalem.
Some will say Netanyahu built in Judea and Samaria less than any other prime minister (his emissary to the peace talks always showed up with charts showing that Ehud Barak, Ehud Olmert and Ariel Sharon built more). He does an excellent job of political maneuvering, but has trouble maneuvering his actions and their results to match the image.
His entire advantage is in his conservatism. I find it sufficient, but those who write the history books don't. It doesn't pass the "Begin test." That's the reason Netanyahu is looking for ways to influence what is written and to influence the writers. That's precisely why he wants to convince those who don't and won't vote for him.
Journalists have a place of honor in the history of Zionism. Theodor Herzl and Ze'ev Jabotinsky were journalists. Netanyahu, unlike his representatives on social media and his written responses, values journalists and values words. And that's where the absurdity lies: More than his weakness for gifts, his weakness for history may cost him the way he is remembered by history.
As reported by Ynetnews