Analysis: Looking more and more like conjoined twins, the American president and the Israeli prime minister will try to make the most of their meeting in Washington next week—each for his own political and personal purposes.
WASHINGTON—US President Donald Trump's decision to move the American embassy to Jerusalem and give Israel a gift for its 70th birthday put an end to the United States' ability to serve as a decent mediator in the Israeli-Palestinian conflict.
The crisis between Washington and Ramallah is deeper than ever, and while the Arab world may not be sacrificing itself for the Palestinians, it sees the US protecting the Israeli interest, as a world power which has lost its ability to lead the world.
The "deal of the century"—peace between Israel and the Palestinians and a general reconciliation between Israel and Arab states—won't happen.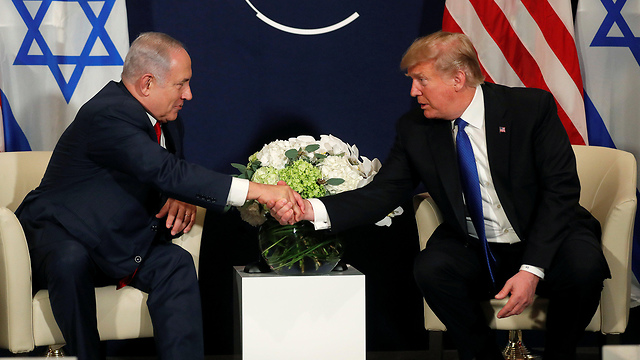 The embassy won't really move to Jerusalem in May. An office facility will be prepared for the ambassador and his small team. But this symbolism is seen as giving Israel a big cuddle while giving the entire world the finger. And that's a bad thing for Israel.
Jerusalem is Israel's capital even without a designated office for the US ambassador. United Jerusalem is also the most explosive issue between the sides. There is a reason they decided over the decades to make it the final issue of the negotiations.
Jerusalem isn't just a "technical" capital. It's a historic city which evokes emotions, a heavenly and earthly city, a city of spirit and sacredness and of a serious political dispute.
In his decision to strike Jerusalem first, Trump dealt a final blow to any future agreement. He likely understands that, yet his actions aren't directed at the world but at his political base—the evangelicals and the right-wing voters who see the embassy move as coming full circle and as proof that he is indeed the man who will fix things after Barack Obama.
Trump doesn't have Jerusalem in mind, however, but rather the upcoming Congressional elections. As far as he's concerned, it means more votes for the Republican candidates.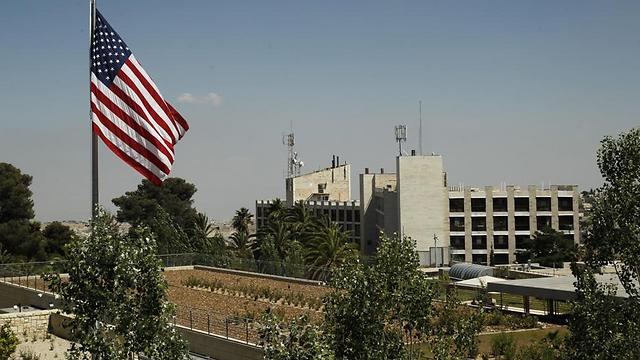 Prime Minister Benjamin Netanyahu is expected to meet Trump in Washington next week. It will be a show of mutual affection and sugar-coated praise.
Trump is not the only one appealing to his political base on the Jerusalem issue. It's mainly Netanyahu, who has now received a very precious gift. Now, he can convey an even stronger message to his voters: I am the only leader who has scored such a diplomatic achievement for Israel. All the investigations are a diversion from the important stuff. At this time, you have no better statesman than me.
Never before have we had a situation in which an Israeli prime minister and an American president looked like conjoined twins at the same point in time: Trump is up to his neck in the Russiagate investigations, as the number of state's witnesses against him is growing and the suspicions are closing in on him, just like in Netanyahu's case.
Just last weekend, Trump's former campaign adviser signed an agreement with the FBI, and to save his skin he will testify about what took place in Trump's election campaign. Another indictment has been filed against the former campaign chairman Paul Manafort, with multiple charges. If he is convicted, he is expected to spend many years in jail. The investigators are trying to turn him into a state's witness too.
Both Trump and Netanyahu are downplaying the offenses and the corruption, using the exact same words: A witch hunt, hostile media. Neither of them is a lame duck by definition, as their time in power isn't limited: Netanyahu isn't even considering resigning or taking a leave of absence, and neither is Trump. But they both definitely look like ducks on a string, swinging in the winds of the investigation, each with his own investigations. And if they aren't subdued by the multiple suspicions, they are both planning another term in office.
Trump isn't as smart as Netanyahu. He is much more vulgar than him, and mainly ignorant. But right now, they look like twin leaders: As far as they're concerned, the investigations they are embroiled in are the result of envy, jealousy, political scores and the investigators' failure to understand that they are outstanding leaders, God's gift to the nation.
They are both being persecuted to the same extent, and they will both try to make the most of their joint performance in Washington for their own political and personal purposes. You scratch my back and I'll scratch yours, with a wink.
As reported by Ynetnews