Prof. Alex Stein and District Court Judge Ofer Grosskopf confirmed by Judicial Selection Committee for 2 open Supreme Court positions; Grosskopf is considered an expert on civil law, whereas Stein—Justice Minister Shaked's nominee—is a conservative who has resided in the US for the past 15 years.
The Judicial Selection Committee confirmed Thursday evening Prof. Alex Stein and Judge Ofer Grosskopf as Supreme Court justices. The pair will be replaces Justices Yoram Danziger and Uri Shoham, who will soon be retiring.
Earlier Thursday, the committee appointed 27 judges to magistrates' and district courts, as well as labor courts.
Supreme Court Chief Justice Esther Hayut said that, "The Judicial Selection Committee has chosen 27 judges today for all of the country's instances, as well as two excellent Supreme Court justices with top notch and impressive reputations.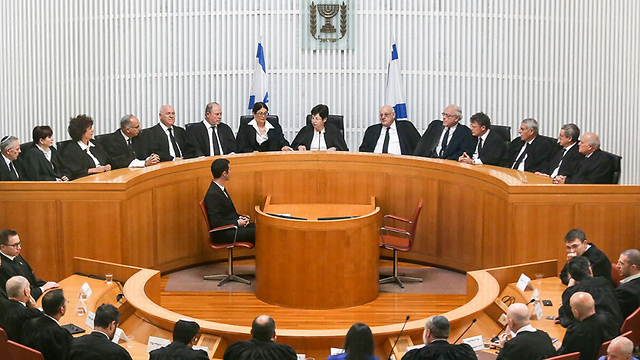 "One is an excellent jurist and a former academic, whereas the other is a longstanding and well-respected academic both in Israel and the world. I have no doubt both will make a significant contribution to the Supreme Court and enrich its rulings with their knowledge.
"On behalf of all of Israel's judges, I wish to congratulate the candidates selected today to all instances and wish them great success in their new positions."
Justice Minister Ayelet Shaked, who chairs the committee, said, "This is a day of celebration for the world of Israeli law. Outstanding nominees were selected, carrying unique and varied cultural background and life experiences.
"When I began my term as justice minister, one of my central goals was to diversify the Supreme Court. I have little doubt their contribution to the court will leave its mark on the annals of Israeli law."
"I began the move to change the Supreme Court's make-up a year ago by appointing four justices. This move concludes today by the appointment of two more. They are all part of the decision to return the court to its paramount objective: interpreting the legislative branch's norms rather than supplanting them," the minister concluded.
The socially conscious justice: Ofer Grosskopf
Central District Court Judge Ofer Grosskopf is an expert in civilian law. The 49-year-old justice is perceived as a socially conscious arbitrator who often stands with the weak, and is unafraid to voice his social views when presiding over class action lawsuits.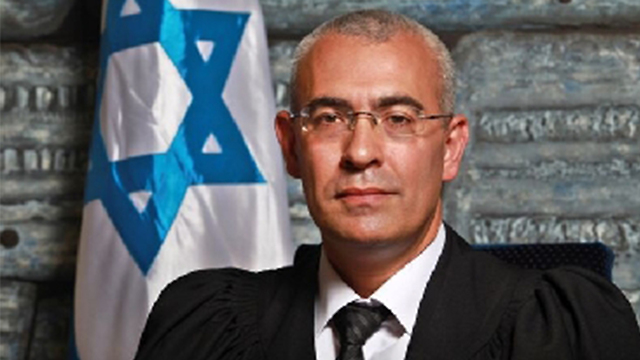 Grosskopf, a native of Israel, served in the Military Advocate General as an academic reservist and became a proper academic upon his discharge. He studied economics, was certified in law at Harvard University in 1999 and received a doctorate from Tel Aviv University, where he was a member of the faculty.
The new justice first became a judge in 2009 after forsaking his career in academia and has written multiple articles and books that were published in Israel and abroad. He is considered a protégé of former justice minister Prof. Daniel Friedmann.
When Grosskopf made the jump into the judiciary, he said he wished to bridge academia and real life.
Shaked's nominee: Prof. Alex Stein
Stein is a former teen chess champion in the Soviet Union and a world renowned legal mind. He was afforded the support of Justice Minister Shaked and was considered the nominee with the highest chances of being confirmed.
Minister Shaked considers Prof. Stein a juristic "conservative." Economically, his views line up with the minister's own capitalist viewpoint.
Stein, 59, is considered one of the leading figures in Israeli academia in the fields of penal law, torts, medical malpractice, the economic approach to law and jurisprudence. He is the author of four books, including an innovative treatise on evidence law.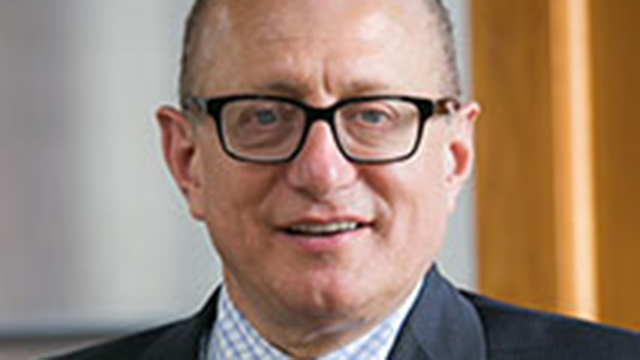 His friend, Prof. Dudi Schwartz, said Stein is expected to bring the mind-set he used in chess to the bench, and added he was one of the world's leading legal academics. "He can bring the aroma of international legal modernity," Prof. Schwartz said.
A petition against Stein's candidacy was submitted to the High Court as he has been a resident of the United states in the past 15 years. The petition was summarily rejected.
During his meeting with the Committee, he was asked about his son, who did not serve in the army. Stein assured its members he will make Aliyah and complete his military service.
Judge Shaul Shohat of the Tel Aviv District Court was also considered a leading nominee, but was eventually passed on in favor of Stein and Grosskopf.
As reported by Ynetnews