Op-ed: If the prime minister had any good advisors left, they would have urged him to try to strike a deal with the attorney general before it became too late; but then his fate was sealed by his confidant, the man who up until Tuesday seemed to be willing to spend his entire life in jail as long as his master remained unharmed.
We won't forget what happened Tuesday. It's the day the walls of denial broke down. Like in the theater, when a curtain falls on the last act of a play.
It was like watching police cars chase a robber on America's endless highways. Agitating hours of dramatic and fateful revelations, which are expected to change not only the life of the man sitting by the wheel, but the face of this country.
Tuesday's revelations were horrific. Everything we knew, or thought we knew, about corruption seemed like nothing compared to what was revealed.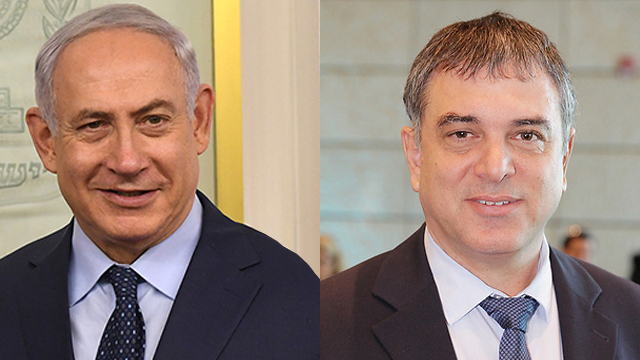 In the morning, it was the exposure of the identity of the suspects in the Bezeq and Walla affair, who were brought to court for a remand hearing. The suspicions are serious: Bribery, fraud and breach of trust, in an attempt to buy positive and flattering coverage of the Netanyahu family in exchange for benefits worth millions of shekels for Bezeq's controlling shareholder, Shaul Elovitch.
It seemed to be as corrupt as it could get, until we heard the unbelievable story about the Netanyahu family advisor, Nir Hefetz, who tried to build a deal of an appointment in exchange for an acquittal: Judge Hila Gerstl would be appointed attorney general as long as she promises to close the case against Sara Netanyahu.
This story seems somewhat overblown. The chance that after the 1997 "Bar-On Hebron" affair, Netanyahu was once again behind an attempt to buy an attorney general is nothing but delusional. It seems more like a local initiative by the two advisors, Hefetz and Eli Kamir, who toyed with an idea they were unable to implement. The intoxication of power appears to be a contagious disease: It turns out that after being close to the centers of power for too long, you start believing you have powers too.
The prime minister had a few short hours of grace. Those were the hours after journalist Ben Caspit exposed the Hefetz-Gerstl affair and before Communications Ministry Director-General Shlomo Filber signed a state's witness agreement.
During those hours, if Netanyahu had good advisors—if he had any advisors left who were not in detention or on their way there—they would have told him: That's it, it's over. Go to the attorney general and try to strike a deal with him—you'll step down and he'll nix all the legal proceedings against you. Every hour that passes, every affair that is revealed, they would have told him, push you further away from a possible deal. Do it now, before it's too late.
Those were the hours before Netanyahu's fate was sealed by his confidant, his associate, the man who up until Tuesday seemed to be willing to spend his entire life in jail as long as his master remained unharmed. After the agreement with Filber, the chance for a deal with Netanyahu is slim. After Filber reveals everything he knows about the man who destroyed every good thing in this country, a deal with Netanyahu seems very unlikely.
But on Tuesday evening, before the report that Filber was going to sign a state's witness agreement, Netanyahu wasn't ready to give up yet. In a video he published on his Facebook page, he called on Israel's citizens to have faith in him. I want you to know that I trust you and you can trust me, he said.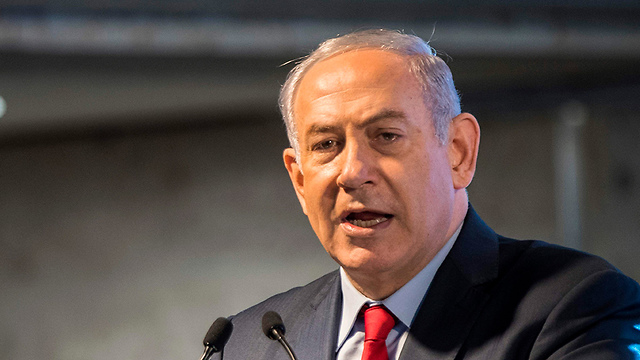 Compare that appearance to his arrogant and confident appearance at a Likud rally two months ago. "There will be recommendations," he roared. "So what?" On Tuesday, Netanyahu looked like a person condemned to death a moment before being taken to the electric chair, grasping at straws, claiming to be innocent.
And then Filber came along. After he signed a state's witness agreement Tuesday night, we are in a completely different situation, very far from the place Netanyahu has been trying to lead us to. After Filber's testimony, no one can keep hiding behind the statement that we need to wait. Wait for the attorney general, wait for the court, wait for elections. Filber is the tiebreaker. He is the golden piece of evidence.
Do you hear that, Moshe Kahlon? If you live on the same planet as us, if you hear the reports and see the affairs being exposed every few hours, you can no longer evade the situation by keeping silent, by being indifferent, by turning a blind eye.
And you, Naftali Bennett, our education minister, where are you? How long will you keep talking about morals while ensuring that the person who destroyed all systems, who isn't leaving behind a single good spot that isn't afflicted with corruption, remains in power?
And you, Ayelet Shaked, our justice minister, what moral authority do you have to appoint judges, to enact laws, to initiate reforms, while standing aloof at this time? Failing to take a stand, avoiding any question which may rock your seat.
And you, the Likud ministers. Small, weak, worthless people. People who are eyeing the premiership, but are watching everything that is going on as if they were just extras in a play, as if it has nothing to do with them. Where are you, Yisrael Katz, Gilad Erdan, Yuli Edelstein, Zeev Elkin?
And you, former Minister Gideon Sa'ar, who keeps tweeting insights on every issue—apart from the real issue: The prime minister's corruption. Why don't you have a single insight on the moral lawlessness taking place here?
I can't remember such a period of weakness, of lack of leadership, as we are experiencing now. People who want to be leaders and are avoiding any ethical comment which might get them in trouble with the prime minister.
I'm thinking about Benny Begin, who visited the grave of his father, former Prime Minister Menachem Begin, this week. How can he keep silent in light of what is happening here? Is he afraid of losing the seat from which he is anyway doing nothing?
In a better world, the prime minister wouldn't be the only one going home. So would all those who are keeping quiet.
As reported by Ynetnews