Delek Drilling, Noble Energy announce $15 billion deal to supply natural gas to Egypt, which could pave way for wider cooperation, help turn Egypt into export hub for Israeli gas; gas expected to begin flowing late next year; deal reflects Israel's shared strategic interests with Jordan, Egypt.
An Israeli energy company on Monday announced a $15 billion deal to supply natural gas to Egypt, in the largest export agreement to date for Israel's nascent natural gas industry.
Delek Drilling and its US partner Noble Energy signed a deal to sell a total of 64 billion cubic meters of gas over a 10-year period to Egyptian company Dolphinus Holdings. Yossi Abu, chief executive of Delek Drilling, called the deal "great news" for both countries.
He said he expected most of the gas to be used for Egypt's domestic market, but predicted it could pave the way for wider cooperation and help turn Egypt into an export hub for Israeli gas.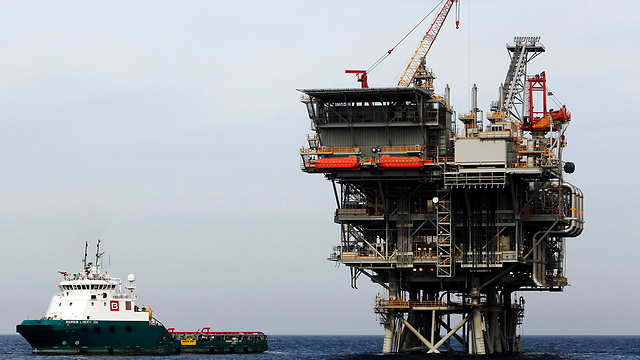 "I think that the main thing is that Egypt is becoming the real gas hub of the region," he said.
Gary Willingham, Noble Energy's executive vice president of operations, said, "These agreements continue to demonstrate the strength of the regional market for our natural gas in the Eastern Mediterranean."
Egypt was the first Arab country to make peace with Israel, in 1979, but past economic agreements have been controversial in Egypt, where support for the Palestinians runs high. There was no immediate comment from Egyptian officials.
The gas will be delivered from Israel's Tamar gas field, which is already operational, and the larger Leviathan field, which is set to go online in late 2019. The gas is expected to begin flowing late next year.
Several routes for shipping the gas are under consideration, with an existing pipeline between Jordan and Egypt a strong contender, Abu said. Israel already delivers gas to Jordan.
Israel has been developing natural gas fields off its Mediterranean coast for the past decade. In 2016, Delek and Noble signed Israel's first export agreement, reaching a $10 billion, 15-year deal to provide 45 billion cubic meters of gas to Jordan.
The gas deals reflect Israel's shared strategic interests with Jordan and Egypt, both of which are important US allies.
Israel maintains quiet security ties with both countries, particularly Egypt, which is battling an Islamic terrorist insurgency in its Sinai desert, near the Israeli border.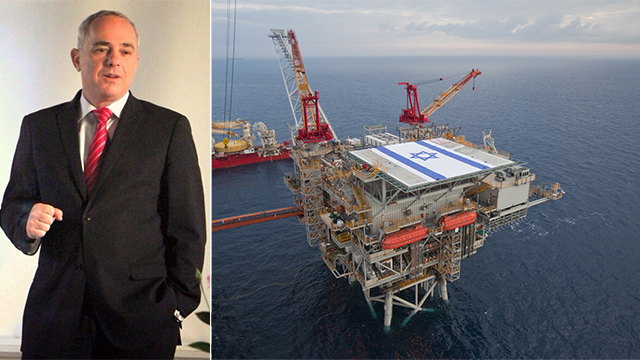 Energy Minister Yuval Steinitz called the deal a "very important milestone."
"It is the first time since the signing of the peace agreements with Egypt and Jordan that there are big, significant, serious export deals between Israel and the Arab world," he told Army Radio.
Prime Minister Benjamin Netanyahu hailed what he called "the historic agreement," saying it would provide billions of dollars to state coffers as well.
"I welcome the historic agreement that was announced on the export of Israeli gas to Egypt. This will put billions into the state treasury to benefit the education, health and social welfare of Israel's citizens," the prime minister said.
"Many people did not believe in the gas outline. We led it knowing that it would strengthen our security, economy and regional relations, but—above all—that it would strengthen Israel's citizens. This is a joyous day," Netanyahu concluded.
As reported by Ynetnews