The army also revealed the existence of the advanced, start-up-styled unit that developed the technology; live events are summarized in text; a database compares to previous events to provide automatic warnings and interpretation of potential danger
In the coming months, the IDF will begin employing a revolutionary computerized system that is able to "transcribe" video and manufacture subtitles in real-time that describe what is happening on-screen and provide automatic warnings and recommendations based on gigantic amounts of analyzed information.
The army also revealed the existence of the elite unit that developed the system, called "the Section for Operational Information Research," which is part of the C4I Corps.
The new system, which provides a kind of computer vision, should help in many areas. Scouts watching the screens in border areas would be able to identify seemingly innocent situations that are actually likely to indicate the risk of infiltration, due to similarity to past events. Drone footage would have written descriptions of what they portrayed. Dispatchers would be warned live in clear text of dangerous developments. In general, every video could go through immediate analysis based on the database, and insight would be provided regarding potential interpretations.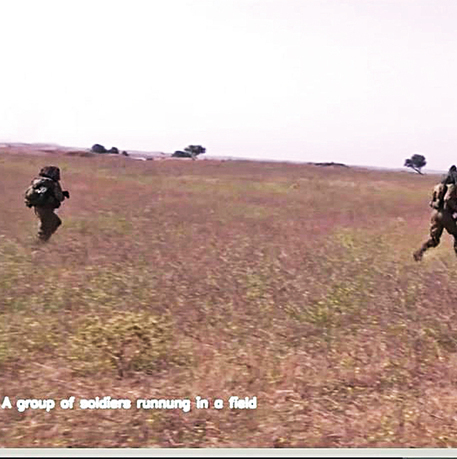 For example, the system will know to point out changes in terrain and "remind" that those changes in the past preceded military attacks; "understand" the risk of an abandoned bag in the corner of a crowded hall and immediately warn security personnel; and even accurately describe blurry figures as fighters with weapons headed to a set area and in how many minutes.
The section's commander, Maj. Sefi Cohen, said "Professionals typically rely on their experience and are suspicious when faced with intervention—until they discover the power of the system."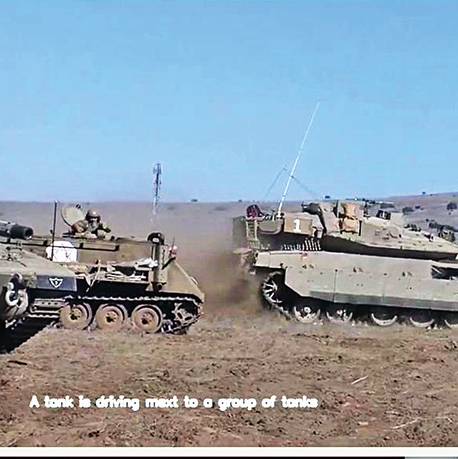 The main innovation is the use of video as a source of information that can thoroughly "understand" and cross-reference with any other information. Companies such as Google, Facebook and IBM have already used the technology for identifying, classifying and "understanding" pictures online, for applications based on identifying faces and augmented reality.
The unit, which was covertly established three and a half years ago and functions as a start-up in nearly every way, has less than 10 officers and soldiers. They specialize in various fields—mathematics, physics, computes, bioinformatics and more—and most have advanced academic degrees.
As reported by Ynetnews