Speaking in Haifa, Moshe Kahlon committed to provide emergency relief, distributed by local authorities, to every person whose home was rendered uninhabitable by the recent wave of fires. Haifa's mayor: 'You've calmed the residents today.'
Finance Minister Moshe Kahlon detailed the first stage of his earlier promise to compensate those whose homes were damaged in the recent wave of fires across Israel from the Property Tax Compensation Fund, declaring in Haifa on Saturday evening that 2,500 shekels per person who is unable to return home will be immediately provided by the state
The minister's comments come after it was clarified that, despite the unusually dry weather and strong winds, the majority of the fires were caused by arson. Kahlon was in Haifa to attend a working meeting in the municipality's situation room.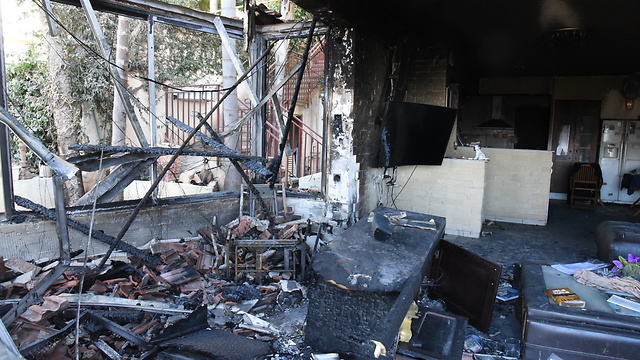 The immediate compensation is available to Israelis across the country who cannot return home due to fire damage and is allocated per person, not family—so a four-person family would receive initial, one-time compensation of NIS 10,000 intended for the adjustment period. Those affected by fires were instructed to contact their local authorities to receive the funds.
The finance minister held the meeting with Mayor Yona Yahav and his people, with the heads of his ministry and also with representatives from the Prime Minister's Office, from the National Emergency Authority and from the Ministry of the Interior.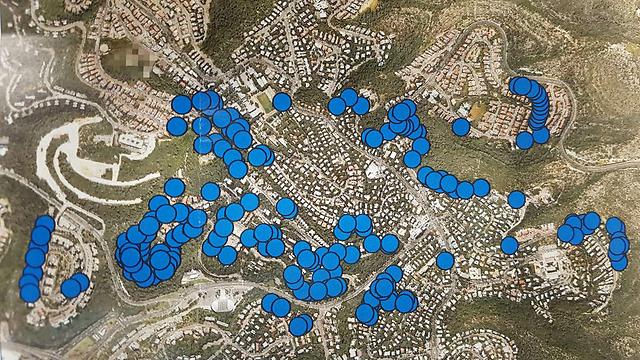 Kahlon explained, "A citizen who suffered damage will receive initial service from the state and afterwards, we'll work with private parties. We're operating a network of appraisers, of engineers. Everything that is required, we'll do."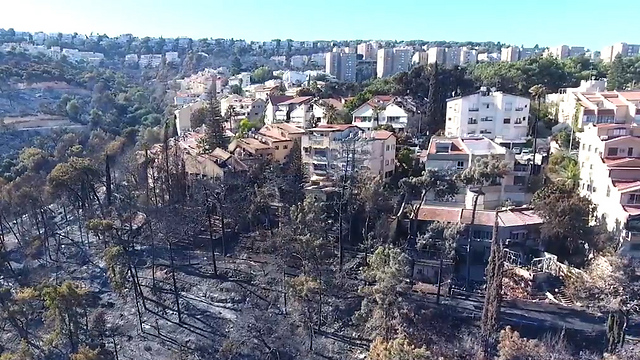 Addressing those assembled, he asked them to act with great sensitivity towards the residents and their difficulties. "We're talking about good citizens here. Don't let them drown in paperwork. Be generous. Don't send them from office to office. Don't bully them. Really, do this in the most sensitive way," he implored.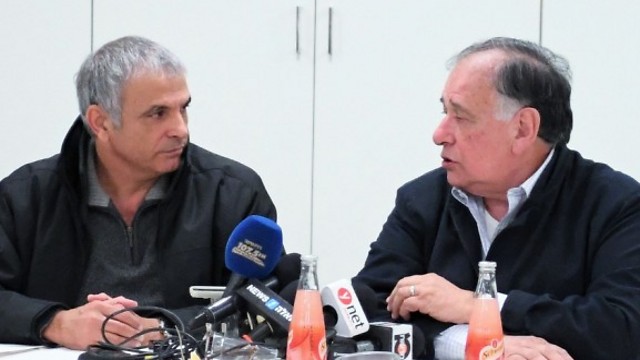 Haifa's mayor said that he was surprised by Kahlon's announcement, adding that he had not heard similar pronouncements after the Second Lebanon War in 2006 or the Carmel fire in 2010 "You've calmed the residents today," said Yahav. "It's more than 60,000 persons who were affected. A school was burnt, clubs were burnt. I've never seen or experienced my city in such a deep tragedy. There are a lot of people who didn't have insurance, and we must help them and return the situation to what it was before in the minimum amount of time."
Kahlon's statements on Friday indicated that those citizens whose homes were not burnt by arsonists acting out of nationalistic motives would be required to seek compensation from private insurance, saying, "I also call on the private insurance companies: Provide the citizens who have been harmed the best service; there will be time for accounting later. At times like this, all that's important is helping people." However, he did not specify any such distinction regarding the initial NIS 2,500 per affected person.
As reported by Ynetnews