In response to halting his appointment to chief rabbi of the IDF, Rabbi Eyal Karim issues an affidavit to the High Court, saying, 'One must treat any person in a way that is equal, respectful and draws people together, regardless of their religion, sex or sexual orientation'; the IDF chief-of-staff stands by appointment, describing Karim's approach as 'stately and proper.'
Rabbi Col.Eyal Karim, who was slated to become the next IDF chief rabbi, denied in a written statement to the High Court of Justice on Wednesday ever having said that raping women was permissible during times of war.
After the High Court delayed the appointment of Rabbi Karim, he issued a written affidavit to the HCJ, refuting claims that he ever made such a statement despite the fact that he already halfway apologizing for his comments.
Karim's statement also included detailed response to other comments he made as a civilian, 14 years ago. In addition to his reported statements on raping women, he has also described gay people as "sick or deformed" and called for soldiers to disobey military orders that conflict with Jewish law.
Despite this, his appointment did go through the usual vetting procedure with IDF Chief of Staff Gadi Eisenkot, who accepted Karim's explanations of his previous comments.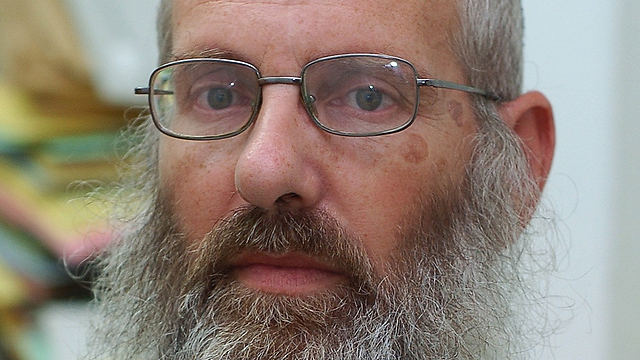 Karim approached the court by saying that in the past, he was wrong for glibly and succinctly answering complex questions that require more than one Halachic explanation, in addition to being wrong in not wording his responses more carefully, resulting in others being offended by them. "I have already written of this offense, saying that I fully apologize for it," wrote Karim.
He did, however, clarify that some of the things he said in the past were part of a theoretical discussion that aims to interpret a case presented in the Torah, whose practical implementation in the IDF are fundamentally anachronistic. "I never said, wrote or even thought that IDF soldiers should be allowed to rape women during times of war. That was my position then and it is my position now." He ended his deposition by saying, "One must treat any person in a way that is equal, respectful and draws people together, regardless of their religion, sex or sexual orientation."
Karim was due to begin his new position this week. However, the HCJ issued an injunction on Monday that delayed his appointment, in response to a petition filed by Meretz political party. Supreme Court President Miriam Naor, who heads the panel of judges reviewing the case, said that "We are looking to hear what he has to say. What his position was at the time, what his position is today, and whether he has recanted."
The State responded to Karim's statement by saying that after Eisenkot read it, and following their past conversations over previous comments made by Karim, he "was convinced, and is even more so today, that the rabbi is in agreement with him regarding the Military Rabbinate's role, and that his actions over the last decade show a stately and proper attitude that wishes to bring and bind together all those serving in the IDF and to take their feelings into consideration." For this reason, the State repeated its position that the petition to look into Karim's appointment be rejected.
"The State would like to reiterate its position, namely, that the judgment granted to the authority to appoint a person to a public position is quite broad, and that intervening in it should only be done in extreme and irregular cases. This is truer when regarding the IDF chief-of-staff's appointments within the IDF. The chief-of-staff's decision to appoint Karim, in addition to his decision not to revise it, and its approval by the minister of defense are still valid and appropriate, and do not warrant the court's intervention."
As reported by Ynetnews