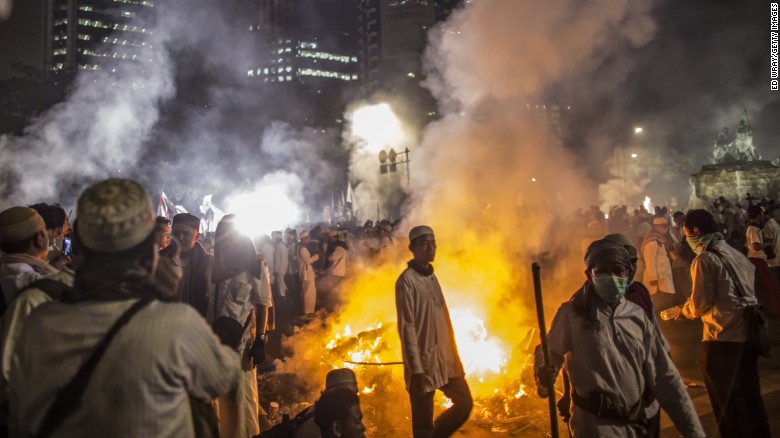 Jakarta, Indonesia – Indonesian police have confirmed that they are investigating the Christian governor of Jakarta for blasphemy in a case that previously triggered mass protests.
Basuki Tjahaja Purnama, also known as Ahok, was accused by Islamic hardliners of insulting their religion after he quoted a Quranic verse in a stump speech.
The governor told Indonesians the holy book did not prohibit them from voting for a non-Muslim. There was widespread outrage after an edited video of his speech went viral.
Though Ahok has repeatedly apologized and said he did not intend to insult Islam or the Quran, on November 4 around 200,000 people marched on the Presidential palace in Jakarta to call for his ouster.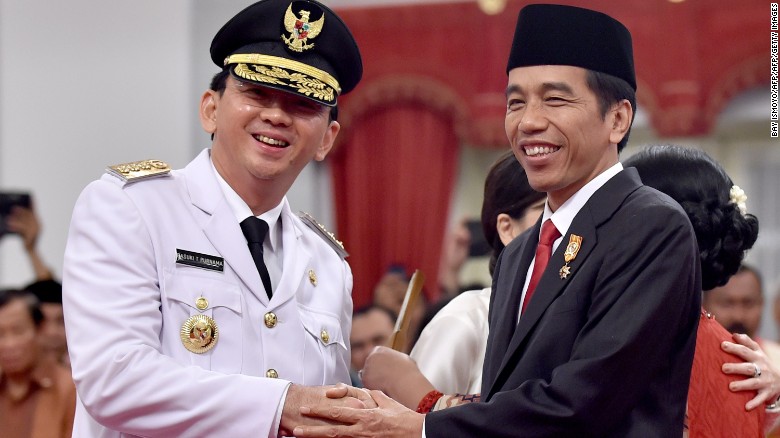 Unbowed
Ahok succeeded President Joko Widodo as governor of Jakarta in 2014 and is currently standing for re-election.
Prior to the police announcement, Ahok vowed to proceed with the race regardless of any investigation.
"Don't let your spirit be broken," he told a crowd of supporters Wednesday. "Can you imagine how embarrassed they who slander us will be if I am declared a suspect … and win in the first round?"
If no candidate receives more than 50% of votes in the first round, a run-off election is held between the top two contenders.
At the rally, an emotional supporter, wearing a Muslim headscarf, joined him on stage.
"Don't step down from here, keep going," she urged the governor.
Supporters of different religious backgrounds said they will continue to back Ahok. At a regular daily meeting with constituents Tuesday, 51-year-old Christian Sinjte Kumendong said she will vote for him "because I see the changes he's made."
"I don't think he's guilty of what they say he's done," she added.
A group of women, wearing Muslim headscarves, chanted "we support you Pak Ahok" at the event.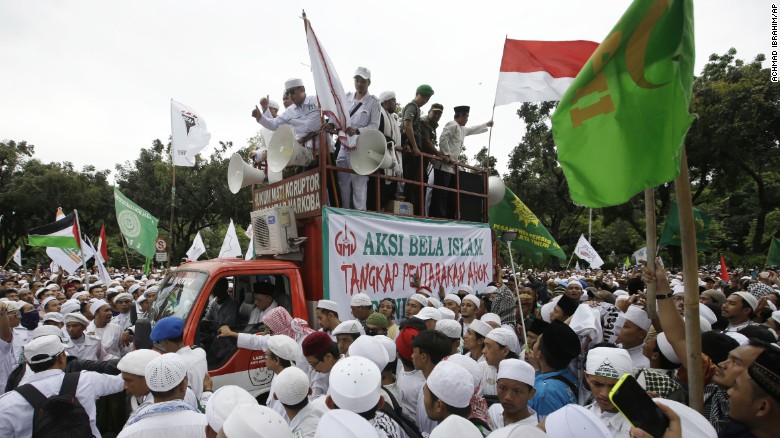 Mass protests
Demonstrations against Ahok, organized in part by the Islamic Defenders Front — an extremist group with a record of violence and intimidation — turned ugly on November 4 as protesters clashed with police.
At least 160 protesters and 79 police officers were injured, as authorities used tear gas and water cannon to disperse demonstrators calling for Ahok's death.
Noor Huda Ismail, founder of the Institute for International Peace Building in Indonesia, said that Christians and non-Muslims in the capital were increasingly worried by the protesters' rhetoric.
Extremist groups have succeeded in "dictating the discourse" he said, with moderates often failing to speak out against them.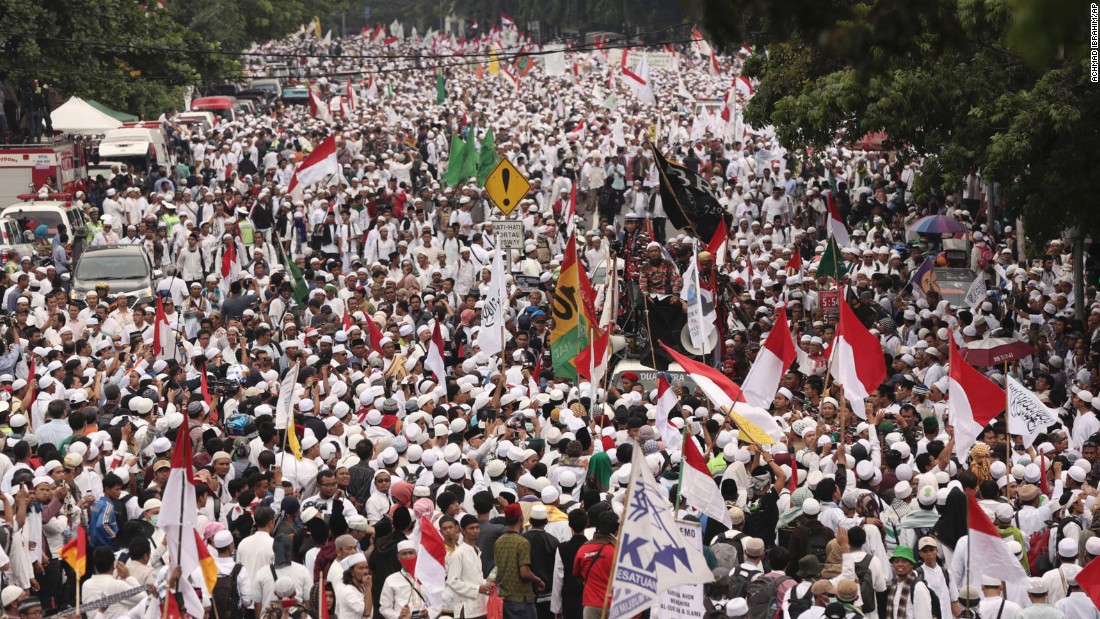 Jokowi connection
The first Christian to run Indonesia's biggest city, Ahok is a key ally of President Widodo — also known as Jokowi — and served as his deputy when Jokowi was governor.
The President has been under increasing pressure from political opponents who want to paint him as anti-Islamic, said Ismail.
"Ahok is an easy target," Ismail told CNN. "He's a stepping stone (to Jokowi). You see people no longer talking about the blasphemy case but about wanting to topple the government."
On Saturday, Jokowi said the demonstrations against Ahok were a "waste of energy," but refused to take the governor's side.
"Since the beginning I have said that I would not intervene in any legal issues. Let the law enforcement personnel handle it," the President said, according to the Jakarta Post.
As reported by CNN