Bannon is a Harvard graduate, a Navy veteran and a former Goldman Sachs investment banker.
WASHINGTON – President-elect Donald Trump's decision to appoint Steve Bannon as his chief White House strategist rattled Jewish groups this week, already jolted by a campaign that ran along deep racial and ethnic fault lines.
Bannon is a Harvard graduate, a Navy veteran and a former Goldman Sachs investment banker. But his national reputation was secured by his involvement later in life in the growth of the alt-right movement, often associated with white nationalist, racist and antisemitic individuals and organizations.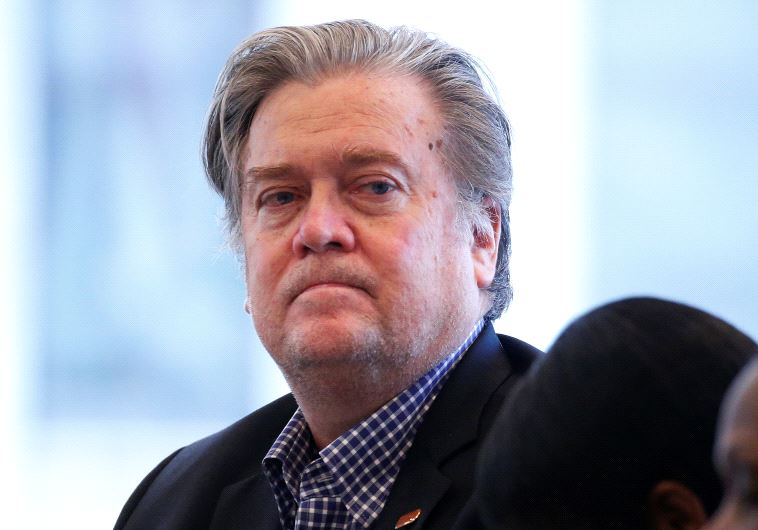 In running Breitbart.com, a website he characterized as the "platform for the alt-right," Bannon willfully peddled the sort of political anger against US institutions and those running them that fueled Trump's rise. Trump is thus indebted to Bannon for his part in steering his campaign and mobilizing the far-right nationalist support that led to his victory last week.
Those who know Bannon personally have offered to the press mixed messages of his character as a man: His ex-wife has described him as antisemitic, while some of his former coworkers have described him more as a generic firebrand.
But his politics are roundly cast as radical, markedly to the right of Trump's establishment choice for chief of staff, outgoing Republican National Committee chairman Reince Priebus.
Trump's decision to keep Bannon in his inner circle at the White House suggests the ethnic, religious and racial tensions that defined the 2016 campaign – and that have prompted fearful protests nationwide – are likely to continue into his presidency, as they have come to define Bannon's political efforts up until this point.
His press interviews over the last month include his repeated embrace of a form of politics he described as populist, nationalist and nativist. There is no reason to believe he won't seek to realize his vision from the sidelines of the Oval Office.
As reported by The Jerusalem Post