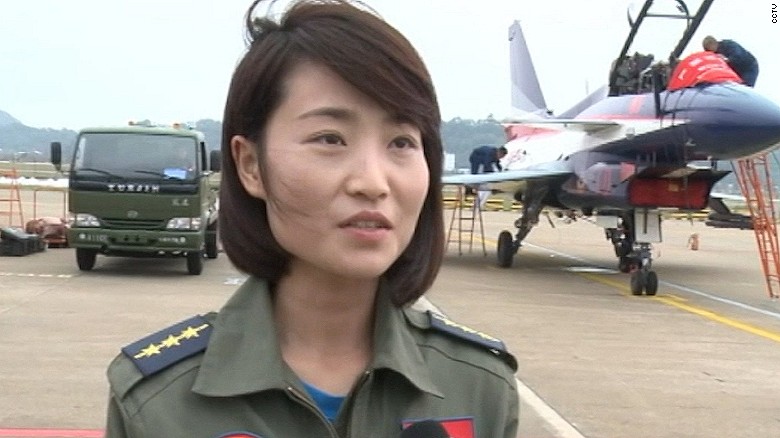 One of China's first female fighter pilots and a member of the country's air force aerobatics team was killed in a training accident over the weekend, according to Chinese state-run media.
Capt. Yu Xu, 30, died Saturday during a routine training flight with the aerobatics team, according to the reports.
The Chinese military did not provide details of the accident in Hebei province, but state-run media, citing military sources and witnesses, said Yu ejected from her aircraft after it collided with another during the training.
After the ejection, the wing of another plane hit Yu, killing her, according to a report from China Daily.
Yu's male co-pilot ejected safely and survived, the report said. The other jet also landed safety.
The flight data recorder, or black box, from Yu's jet was recovered as authorities investigate the accident, China Daily reported.
Yu: 'I have become a real fighter pilot'
Yu was the first of four women who are certified to fly the J-10, a single-engine multi-role jet that entered service in 2004 and is considered the first Chinese domestic fighter to rival Western fighters in its capabilities.
Yu flew a J-10 fighter with China's August 1st Aerobatics Team. Her last performance was at Airshow China in Zhuhai earlier this month.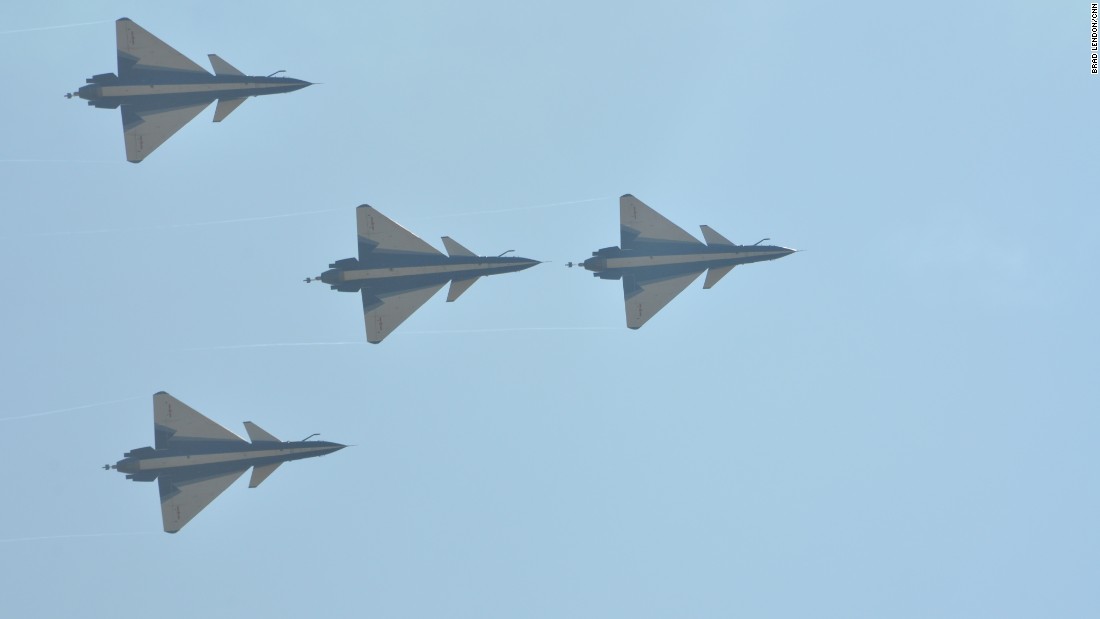 "I think the acrobatics are quite difficult, with high requirements and standards made in all aspects. Our condition is quite satisfactory, but we need more trainings if we want to be better," Yu said of her performances in an interview with China's CCTV.
Yu, 30, joined the People's Liberation Army Air Force in September 2005. She qualified as a fighter pilot in 2009 and qualified to fly the J-10 in 2012, when she soloed in the fighter.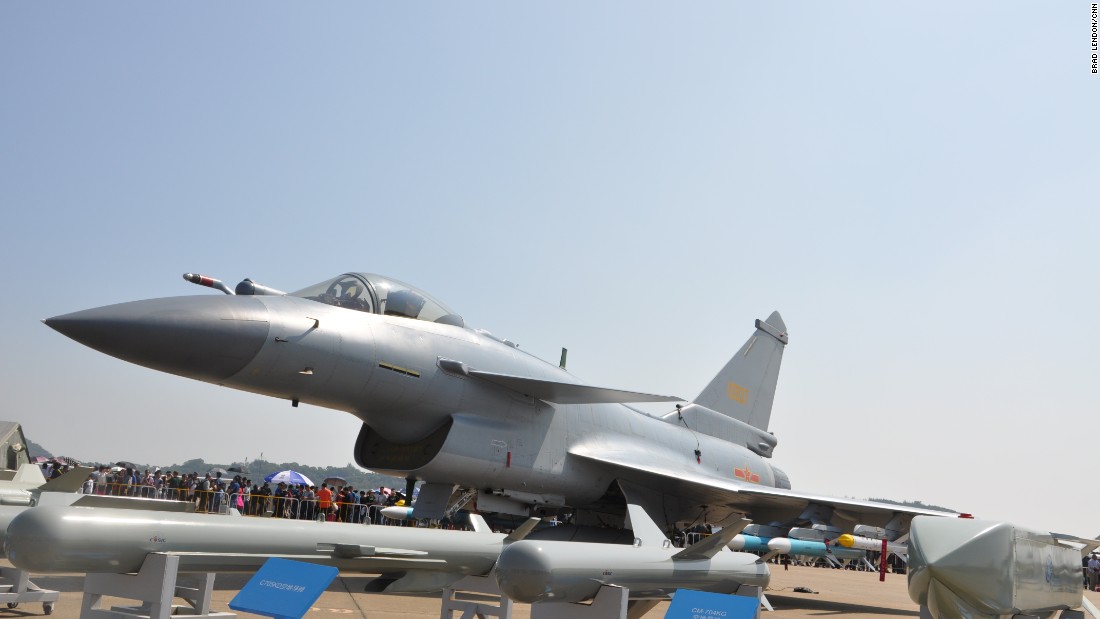 "I'm quite happy with myself, because this solo flight means that I have become a real fighter pilot," she told CCTV.
Wan Ying, a friend of Yu's, told CNN that Yu was "a very positive, humble and nice person who loved taking care of friends."
She was also an avid reader, Wan said.
Wan said she and Yu had talked only two days before the deadly crash about meeting up for dinner.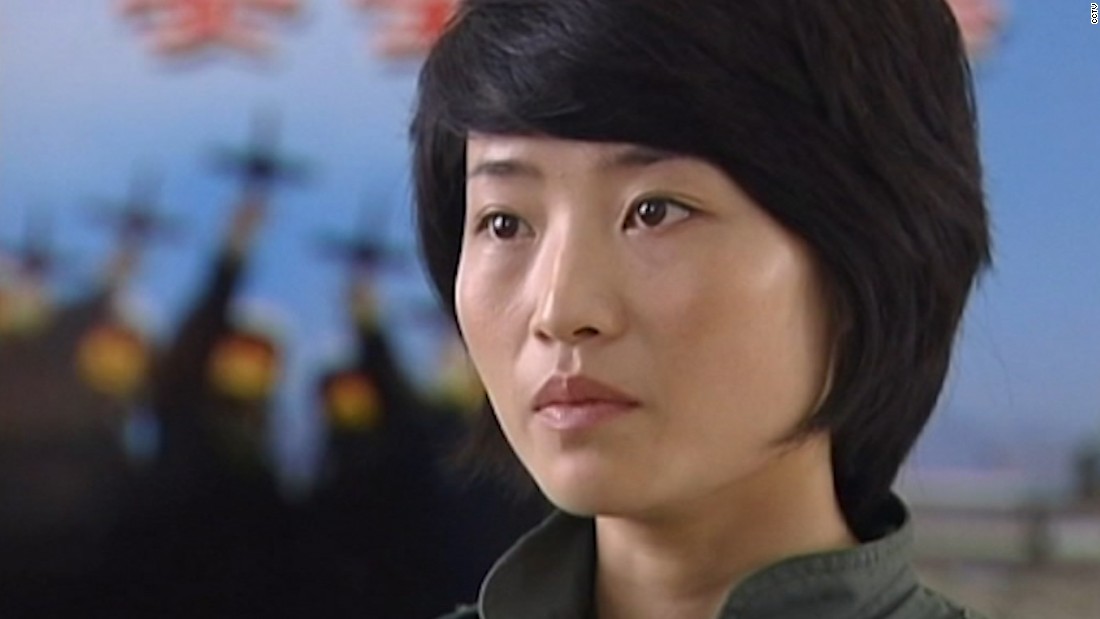 Yu saluted as a hero
Yu's death Saturday saw many in China questioning in online forums whether women should be fighter pilots and if they were getting the right training.
"I only want to know the cause of the incident. What should be to blame for, problems with the plane or lack of training?" one poster wrote on the Chinese social website Weibo.
But state-run Global Times quoted a Chinese aviation expert, Wang Ya'nan, as saying Yu and other women in the Peoples Liberation Army Air Force were trail blazers.
"China is a pioneer in training female aerobatic pilots. When the program started, there was no foreign experience to borrow from or statistics to rely on from other countries. From this perspective, Yu Xu and other female aerobatic pilots have taken greater risks, which deserve more of our respect," Wang was quoted as saying.
On Weibo, Yu was saluted as a hero.
"Yu Xu is our most proud female pilot. Her death is a great loss for our country," wrote one poster.
"Yu is the Hua Mulan (legendary woman warrior) of our era, a rare heroine," wrote another.
The website for the All-China Women's Federation reported Monday that 60 million users of the Weibo site had clicked on Yu's story by Sunday night.
As reported by CNN