After four suspects affiliated with ISIS arrested in Albania on a tip from the Mossad, Israel's Counter-Terrorism Bureau issues travel warning concerning the World Cup qualifying game in the Balkans state.
The Counter Terrorism Bureau issued a travel warning on Tuesday urging Israelis not to attend a World Cup qualifying game in the city of Elbasan in Albania on Saturday after four ISIS-affiliated suspects were arrested in the country who were allegedly targeting the game.
"In recent days, Balkan officials have arrested individuals affiliated with ISIS who have planned terror attacks against a range of targets in the Balkans, including the international soccer game between Albania and Israel," read the warning.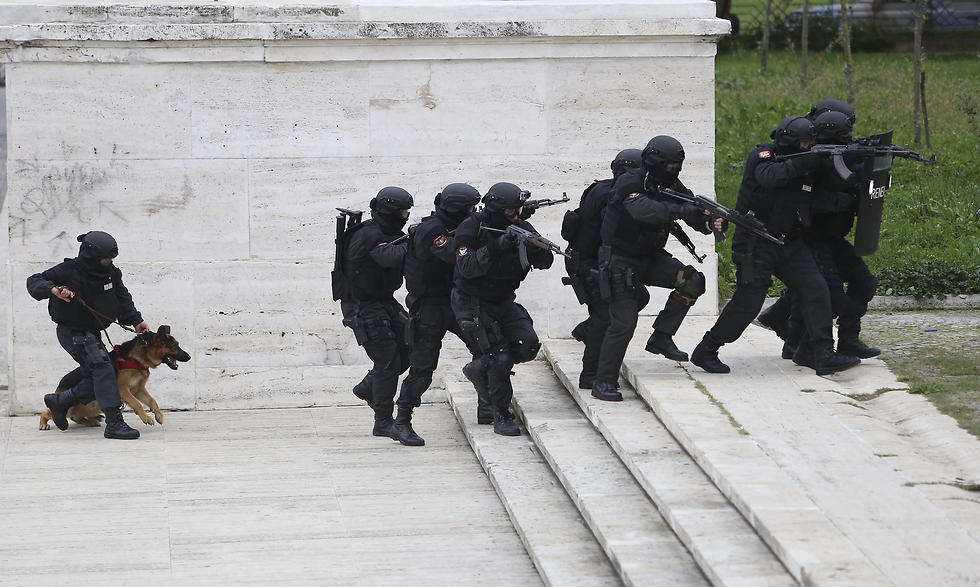 "Despite the arrests, and depending on the situation, there is still a significant threat of attacks in the area. Therefore, the Counter Terrorism Bureau is issuing a travel warning to Albania, where there is a concrete threat (level 2), and recommends Israelis refrain from attending the national team game on November 12."
Four Muslim suspects were arrested last week in the city of Shkodër, which was the original host city of the Israel-Albania World Cup qualifying game. According to Albanian security forces, the four suspects were arrested following a tip from the Israeli Mossad.
Albanian security forces, in cooperation with the Albanian Football Association, moved the game to the city of Elbasan following the arrest of suspects who planned to bring explosives into the stadium with the intention to harm the Israeli players.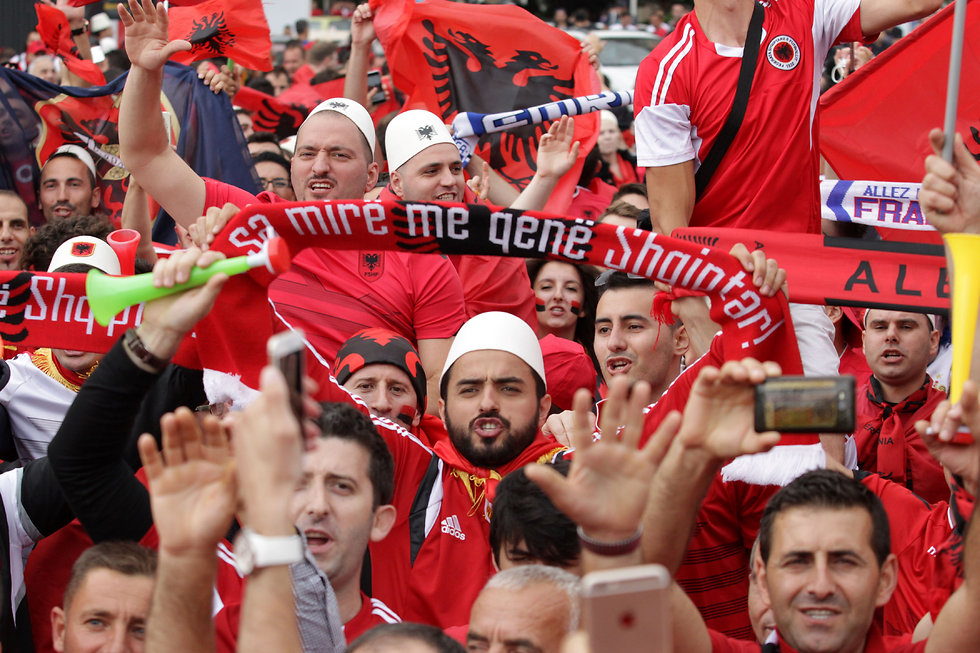 Minister of Culture and Sport Miri Regev has received updates both on the situation and on the talks between FIFA, the Albanian Football Association and the Israeli Football Association.
A a statement from the Ministry of Culture and Sport said, "The minister is closely following the security arrangements and clarified that the safety of players and other members of the delegation is the primary consideration."
Regev wished the team "great success in the match against Albania."
As reported by Ynetnews