The victim, who has filed a suit against the Republican presidential nominee, has scheduled a press conference in Los Angeles to discuss the allegations; Trump's lawyer: 'merely a publicity stunt designed to discredit my client.'
The woman who claims Trump raped her when she was 13 years old is breaking her silence for the first time since filing a lawsuit against the Republican presidential nomiee.
The woman claims that Trump raped her in 1994 during a party at the apartment of Jewish-American billionaire Jeffrey Epstein. Epstein was convicted of soliciting an underage girl for prostitution in 2008.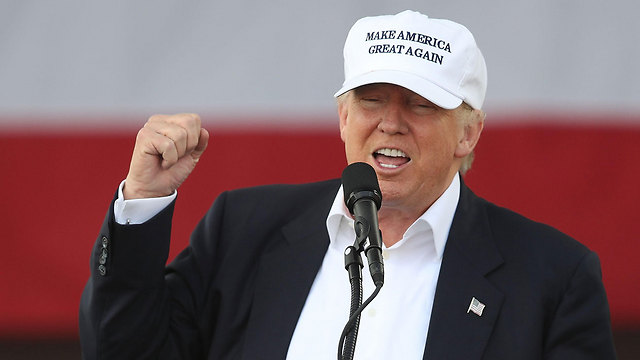 In a statement released by the plaintiff, she announced that she will hold a press conference in Los Angeles. "More than four months ago, Jane Doe filed suit against Donald Trump for a series of sexual assaults, which she said occurred at parties in New York in 1994. She was 13 years old at the time," said the Lisa Bloom Law Firm in the statement. "Jane Doe has decided to break her silence and talk about the allegations."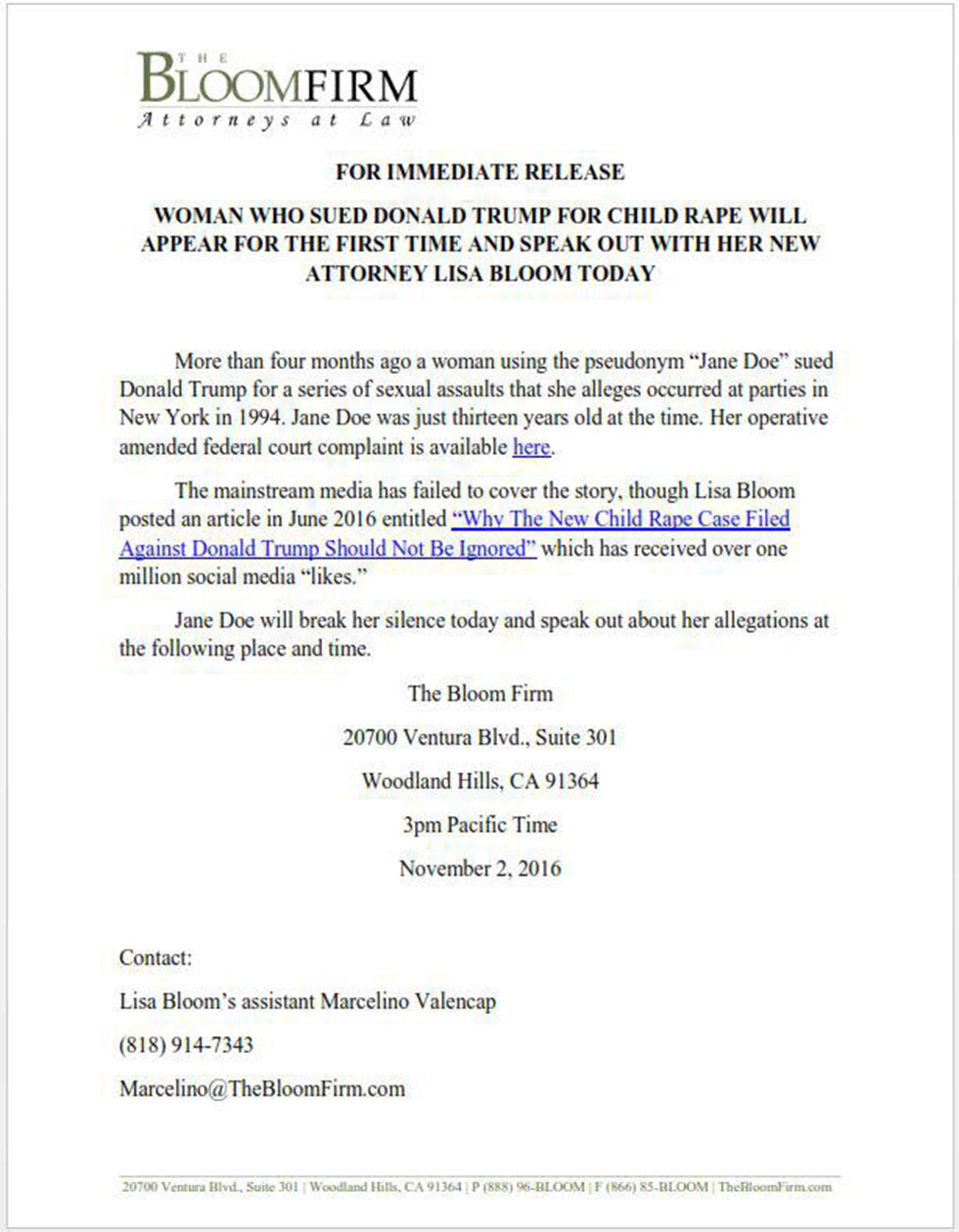 Since the publication of a recording in which Trump is heard bragging about sexually assaulting women, a dozen women have accused the billionaire real estate magnate of sexual assault and sexual harassment.
According to Jane Doe's attorney Chaney Mason, Jane Doe discussed attacks that took place over the course of several months between 1994 and 1995.
Trump has repeatedly denied the allegations against him, calling them "reckless, irresponsible and incorrect," according to his attorney Alan Garten. Furthermore, Garten contends that the claims are "merely a publicity stunt designed to discredit my client."
As reported by Ynetnews